One way or another Rick and Negan will finally wrap up All Out War in the back half of The Walking Dead Season 8. "It's all resolution," Norman Reedus told Entertainment Weekly about the next eight episodes. "It's all the tying up of these ends of what's laid out in front of us in all these different directions. There's a lot of closure coming in the back eight, which is great. There's been all this action and all the fighting and all these different factions that have been splitting off in these different directions, and it all kind of comes together in the end with closure in several different avenues.
He's right – and a lot of the storylines getting wrapped up involve allegiances. People like Eugene, Dwight, Jadis, and Simon will have to choose which side they truly want to align themselves with. Same goes for Oceanside, who will be reeling with the murder of their leader Natania. As for Daryl, he'll be keeping a keen eye on Dwight, who (for good reason) he has never fully trusted. "Some (storylines) wrap up the way you think. Some wrap up not the way you think. It's all kind of a surprise where it all comes from," Reedus said.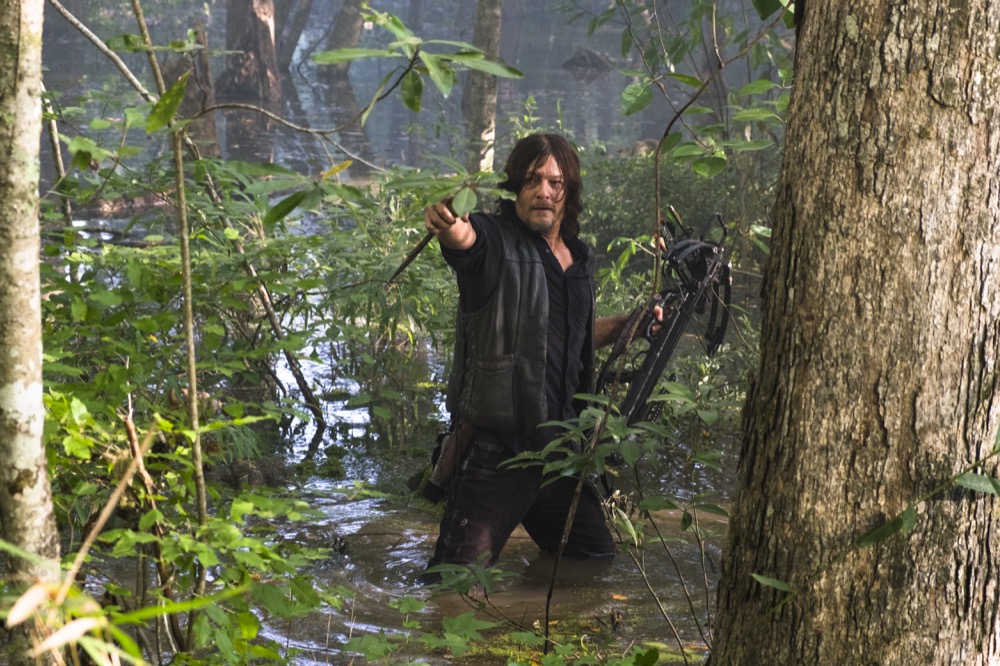 Daryl will also play a huge role in the back half of the season. "There's some really good Daryl stuff coming up with some of the characters he's been going toe to toe with," Reedus said. "If you watch Daryl's progression, he's gone from a complete hothead to getting smarter every season. He makes better decisions. You see him do some things this season and you're like, 'Oh, man, don't do that. Did he mess up a plan?' As a person, he's becoming wiser. He's not gentler — that's definitely not the word, but he's been sitting in the back paying attention to everything going on for so long, and he's his own man and he can make his own decisions."
---
Catch the rest of the interview with Norman over at Entertainment Weekly. The Walking Dead returns Sunday, February 25th at 9PM.