This week's Walking Dead episode introduced us to Michonne's old college friend, Jocelyn. While Jocelyn and her super effed-up story may be exclusive to the show, her reunion with Michonne was reminiscent of a similar homecoming in the comics. In Issue 175, Michonne traveled to a massive new community in Ohio called the Commonwealth, where she found a missing persons board with something surprising on it: a picture of her. The flyer read, "Have You Seen My Mom, Michonne? If you have information, please contact Elodie at the Bakery on 6th Street." Michonne, who presumed her daughters Elodie and Colette died years ago, breaks down in tears.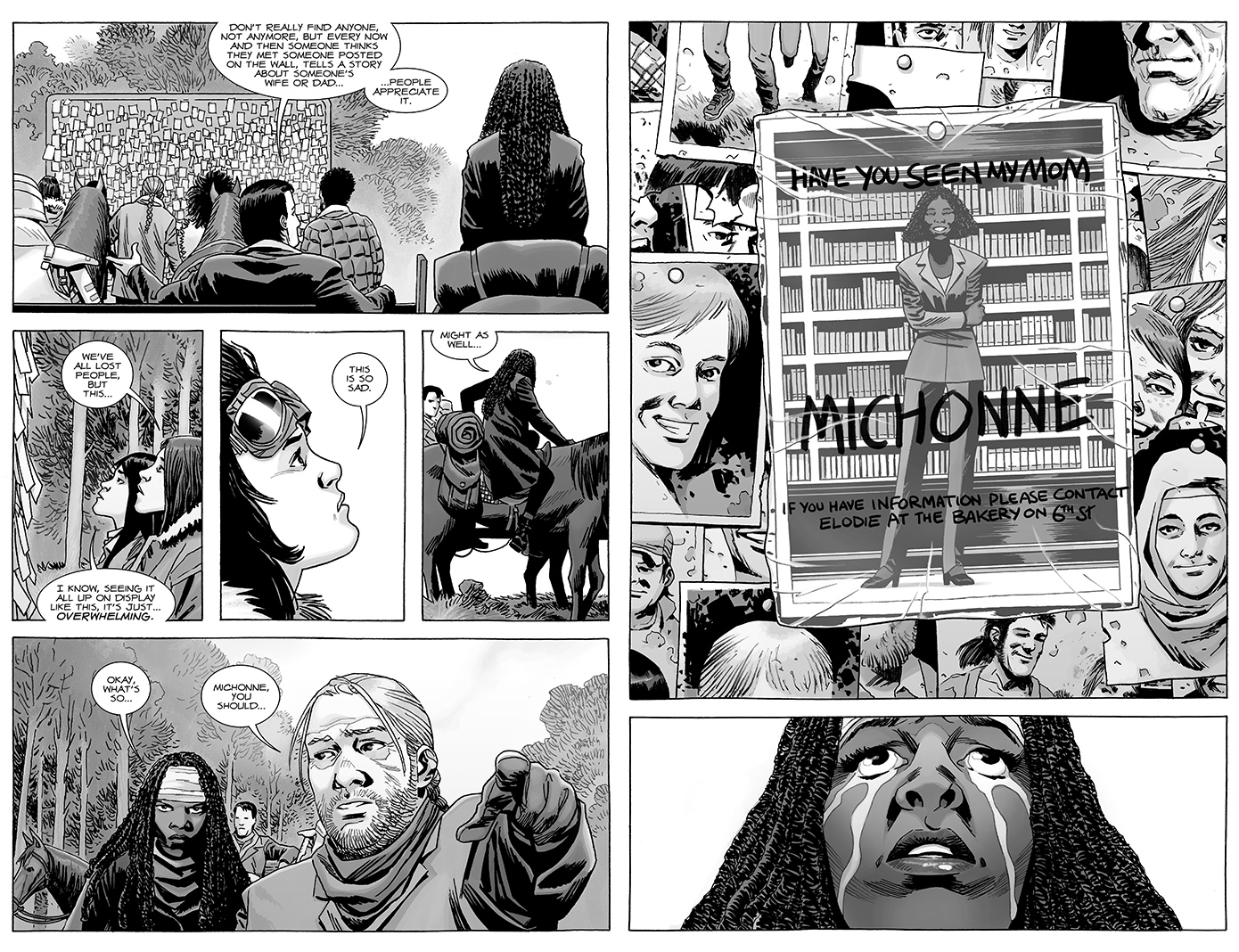 Understandably impatient, Michonne skipped the pleasantries with Commonwealth Governor Pamela Milton and demanded to see her daughter immediately. Pamela happily complied and took Michonne to the bakery, where she reunited with Elodie for the first time since she was little. The two embraced and Michonne decided soon after she would stay at Commonwealth to live with her daughter. Fifteen issues later, the two still reside in Commonwealth, which is on the brink of a massive civil war between the government and the people.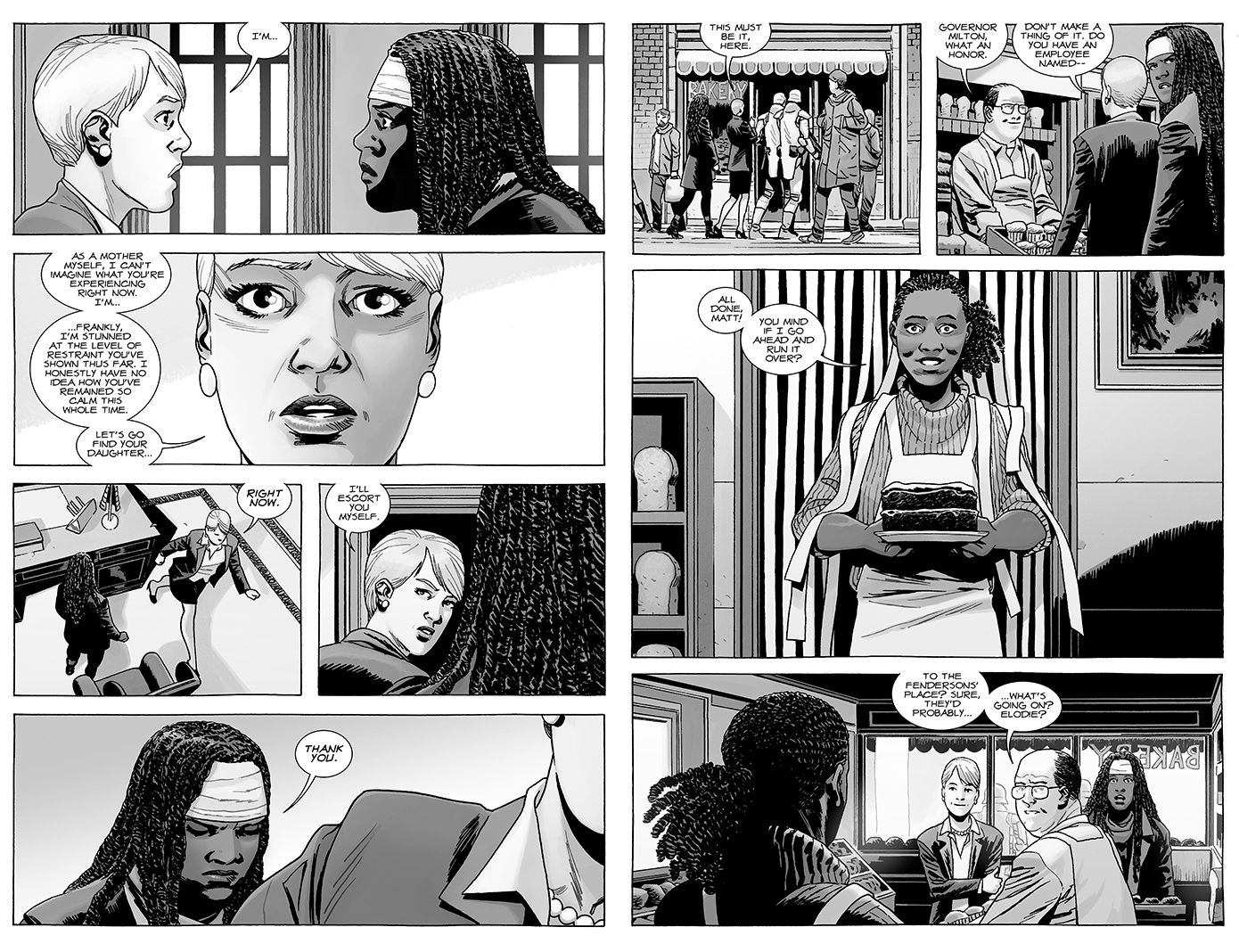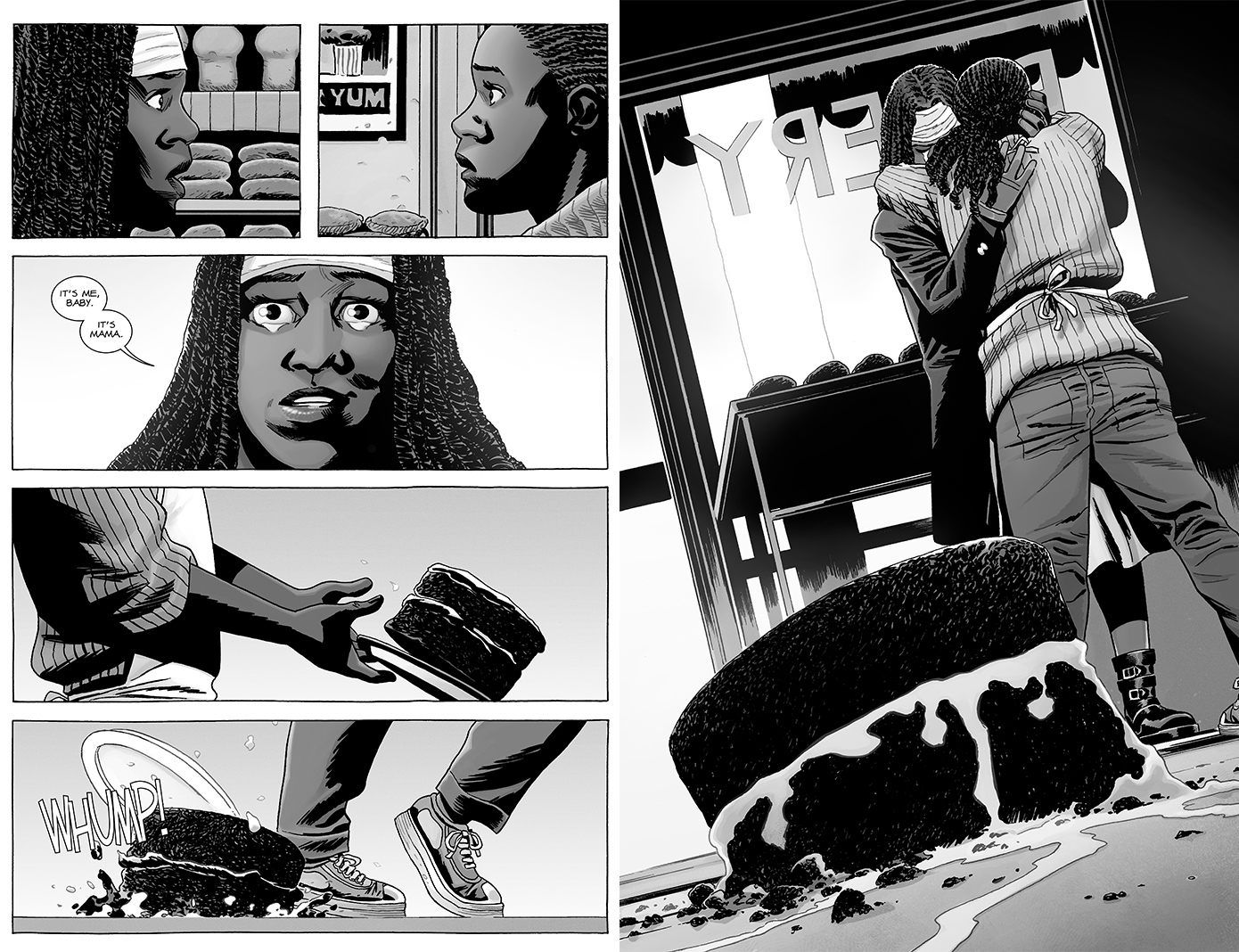 So although Elodie isn't a deranged leader of child soldiers like Jocelyn, they do look similar and it IS someone from Michonne's past who re-emerged after they were presumed dead (plus, as you can see from the featured image, they're wearing the same sweater!) And since Elodie and Colette are exclusive to the comics and Michonne's son Andre is long dead in the show, this might be the one chance Showrunner Angela Kang has to give Michonne a reunion with someone from her past. Suffice it to say, Elodie > Jocelyn (please don't be a child soldier leader, Elodie ??)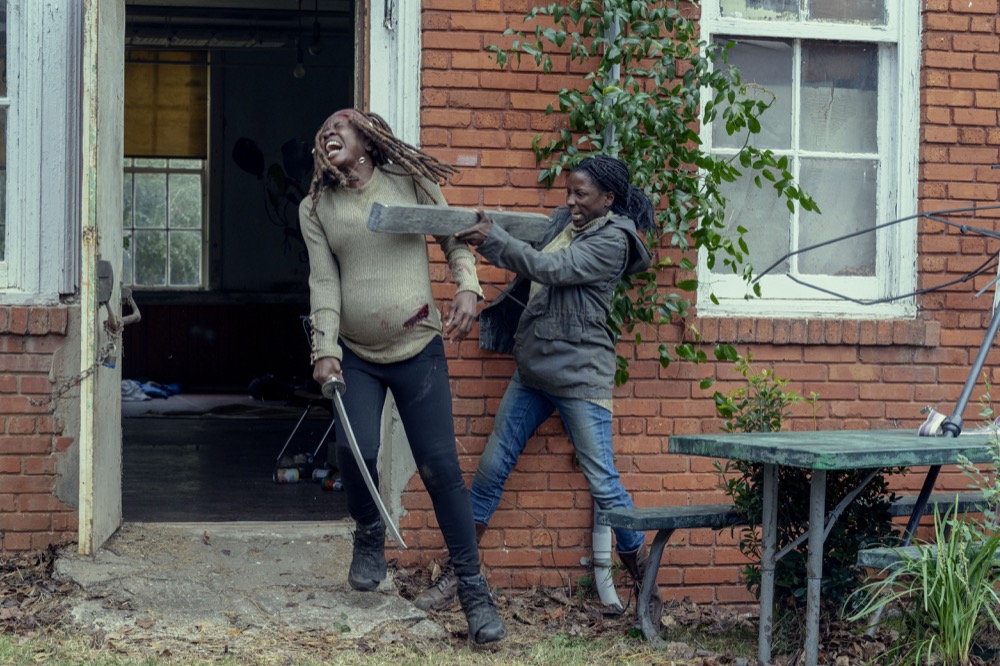 Michonne (Danai Gurira) gets brutally attacked by Jocelyn (Rutina Wesley). Gene Page/AMC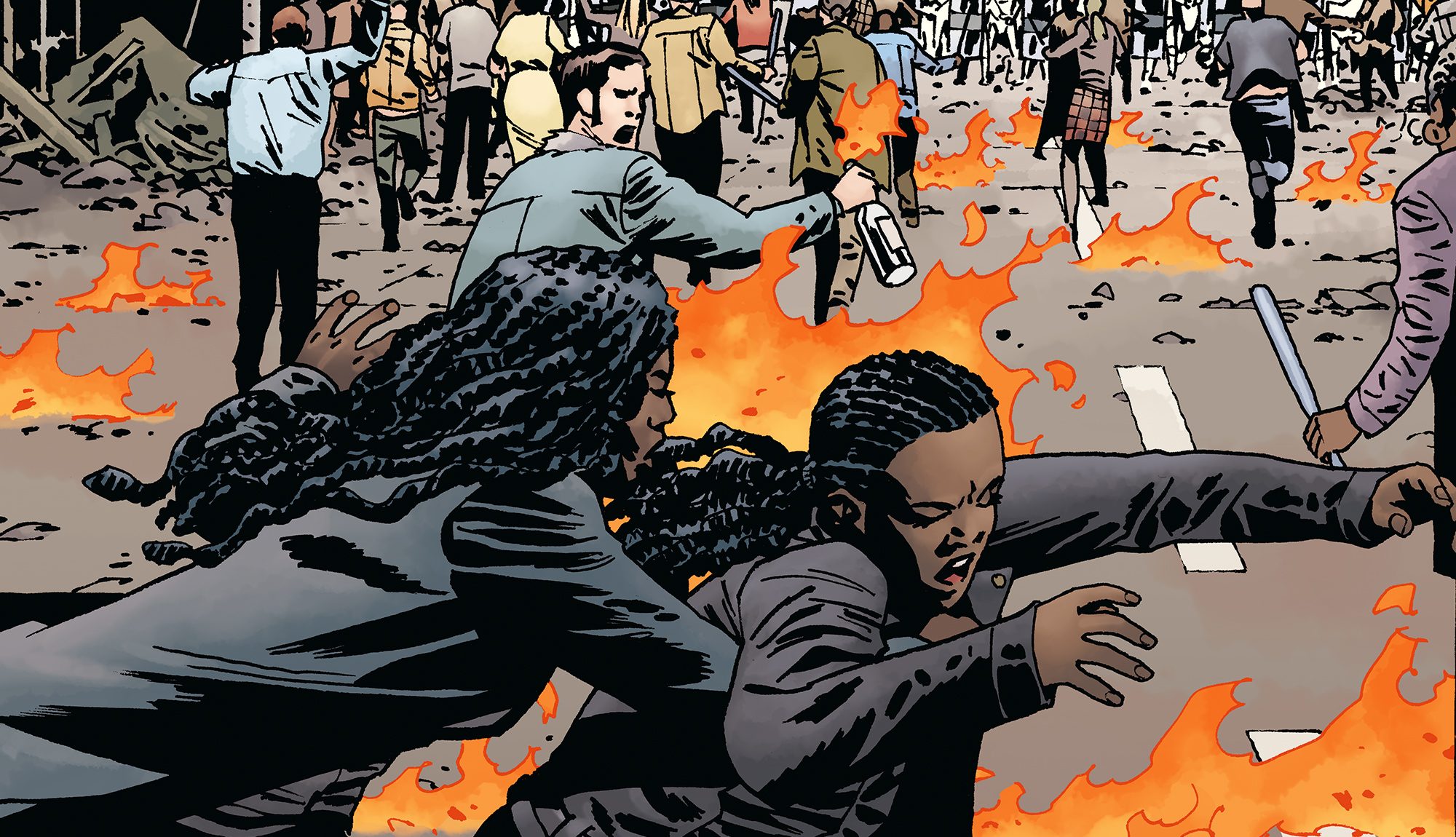 Michonne saves Elodie from upheaval at the Commonwealth (The Walking Dead Issue 183)
---
The Walking Dead returns for its penultimate episode of the season this Sunday at 9PM on AMC.