Do you LOVE The Walking Dead and also need a quick/low-budget costume? Do you feel dead inside and wish that feeling could be reflected on the outside?? Either way, we have compiled some INCREDIBLE tutorial videos to help you transform your face into an undead nightmare!
The AMC Look

Start off with makeup/effects legend Greg Nicotero from The Walking Dead describe how to DIY your Walking Dead makeup.

---
Face Gash

YouTuber Arden Rose ALSO has incredibly DIY tips to zombify your face!

---
Bite Marks

It's difficult to be a walker without bite marks. Make the BEST ones thanks to Jie Brigs below:
---
Scars

In the walker world gashes are totally in. Check out how to makeup your way into a solid cut on YOUR face thanks to this article from HautMess.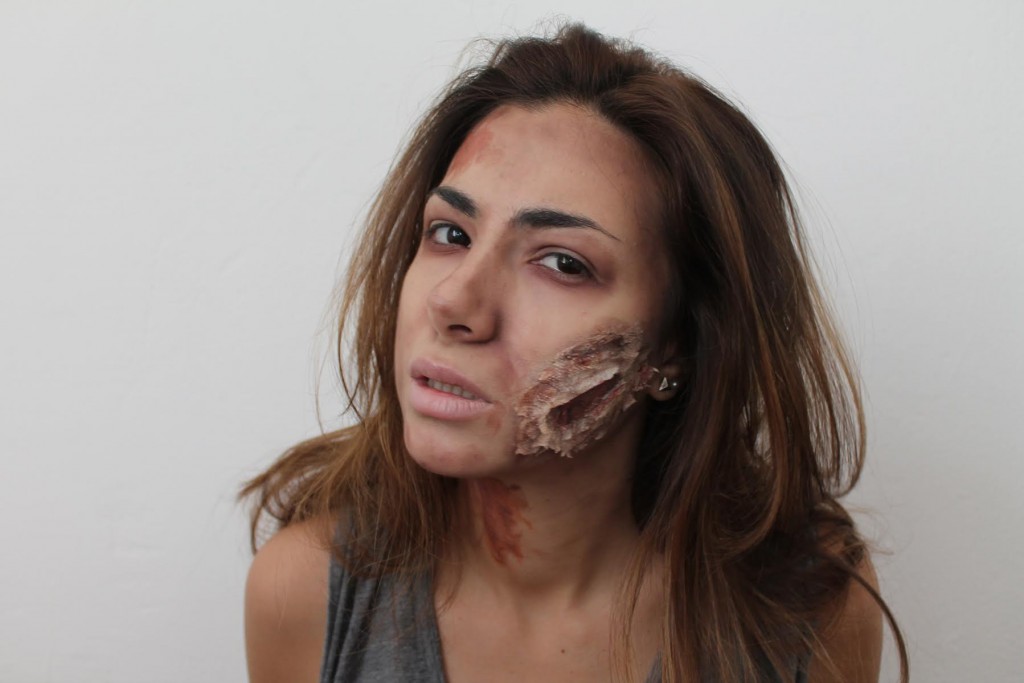 You'll Need
foundation (couple shades lighter than your skin color)
brown, black, grey, purple eyeshadow
eyelash glue
facial tissues
tweezers
fake blood
makeup sponge
To Prep
1. Apply a light foundation (lighter than your skin colour) all over your face, 
even on your lips, it will make you look really dead.
2. Mix a dark brown, black, grey and purple eyeshadow and apply 
messily on your eye lids and around your eyes.
3. With the same dark colours contour your face, just like you would do with a bronzer.
4. Also don't forget to contour your nose and your lips.
 
To Create the Scars:
1. Apply eye lash glue on your cheek.
2. Cut irregularly a piece of tissue and place it on top of the glue.
3. Start layering your scar until it feels thick.
4. Using a pair of tweezers open the tissue in the middle to create the scar
5. Cover the tissue with the same light foundation you used for the rest of 
your face.
6. Take some dark eyeshadow and cover the scar, mainly focusing in the 
cut.
7. Place some fake blood in the cut using a brush.
8. Using a sponge apply some fake blood on the rest of your face, 
wherever you see fit.
---
Broken Nails

Want to get REALLY specific? Watch Klaire De Lys' tutorial below to find out how to get that gross broken nail effect without actually breaking your nail!
---
Clothing

Forget overly-pricy zombie outfits at costume shops; the BEST way to DRESS like a walker lies in a thrift shop. All you have to do is spray some fake blood on an old sweater/shirt/dress/whatever and you're finished!
If YOU have any amazing zombie costume/makeup ideas leave them in the comments below and we might add them to the post!