The Walking Dead Mid-Season Finales are notorious for turning the show on its head. From finding Sophia to the Governor's attack to Negan's invasions, the half-way point of the season always has a penchant for high stakes drama. Coming off of the shocking Mid-Season 8 Finale, which featured Carl dying from a walker bite, we thought we'd poll fans to see what THEIR favorite Mid-Season Finale is. Based on your responses on Twitter we ranked the best Walking Dead Mid-Season Finales below.
---
7. How It's Gotta Be (Season 8 Episode 8)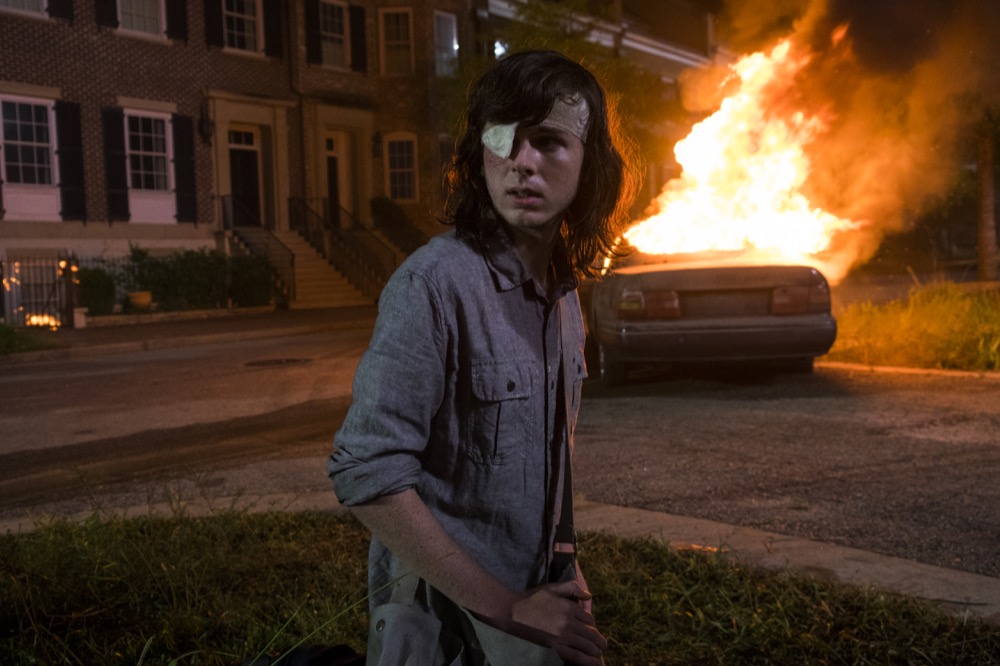 Season 8 08 is the first episode that really made me breakdown n cry my eyes out. I wasn't really a Carl fan until the last couple of seasons and it killed me seeing What happened to him.

— Faith❤ (@Faith93955344) January 9, 2018
only psychopaths say 8×8

— Skylar (@skylarchipmunk) January 9, 2018
Considering the shock and recency of the Mid-Season 8 finale we're not stunned this ranks at #7. The episode itself was full of heart-pumping action – including Negan's attack on Alexandria, Ezekiel's defense of The Kingdom, and Maggie's power moves at The Hilltop. But for the moment, most fans only remember it as the episode where it was revealed Carl had been bitten.
---
6. Start To Finish (Season 6 Episode 8)
probably 6×08

— mads (@maddy4904) January 9, 2018
We didn't receive a lot of tweets about this Mid-Season Finale, probably because the episode that follows it – No Way Out – is an all-time classic. Start to Finish sets the table while the Mid-Season Premiere flips the table over and burns the house down.
---
5. Coda (Season 5 Episode 8)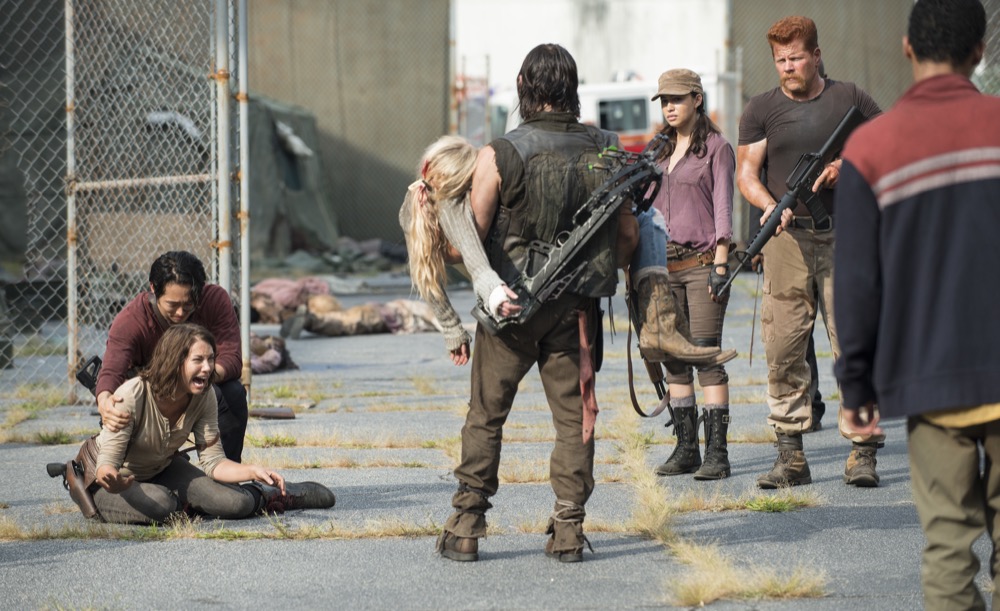 Season 5 was my personal favourite pic.twitter.com/rbNGCzv34o

— Alex Grant (@_Granty_97) January 9, 2018
If we ranked the most shocking Mid-Season Finales Coda will probably be riding higher, but considering Beth's disappointing and surprising death it's no wonder it doesn't insight joyous memories.
---
4. Hearts Still Beating (Season 7 Episode 8)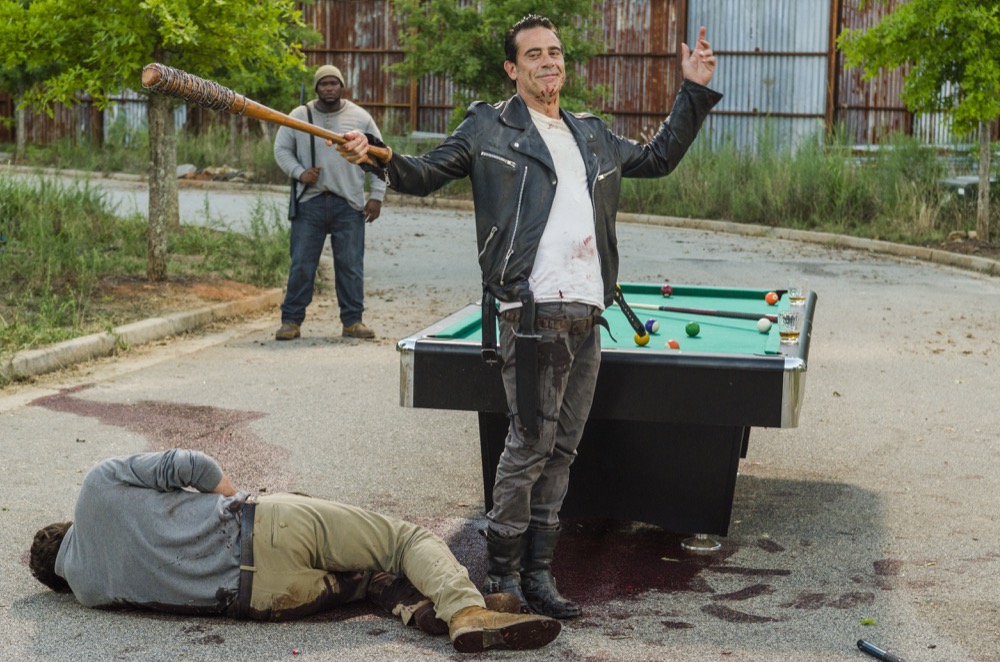 Spencer's death! LIKE NEGAN ACTUALLY DID A FAVOR TO RICK BY KILLING SPENCER! FRICK SPENCER!

— ??MijuuBijuuMike? (@candylasie) January 9, 2018
Season 7's half-way point finally gave us a death we could all root for – Spencer's (also RIP Olivia). As CandyLacie points out, Negan DID do Rick a favor by snuffing out one of his biggest detractors. Also, it reinvigorated Rick to fight back and helped re-unite all the groups. You could argue All Out War quietly began in this episode.
---
3. Made to Suffer (Season 3 Episode 8)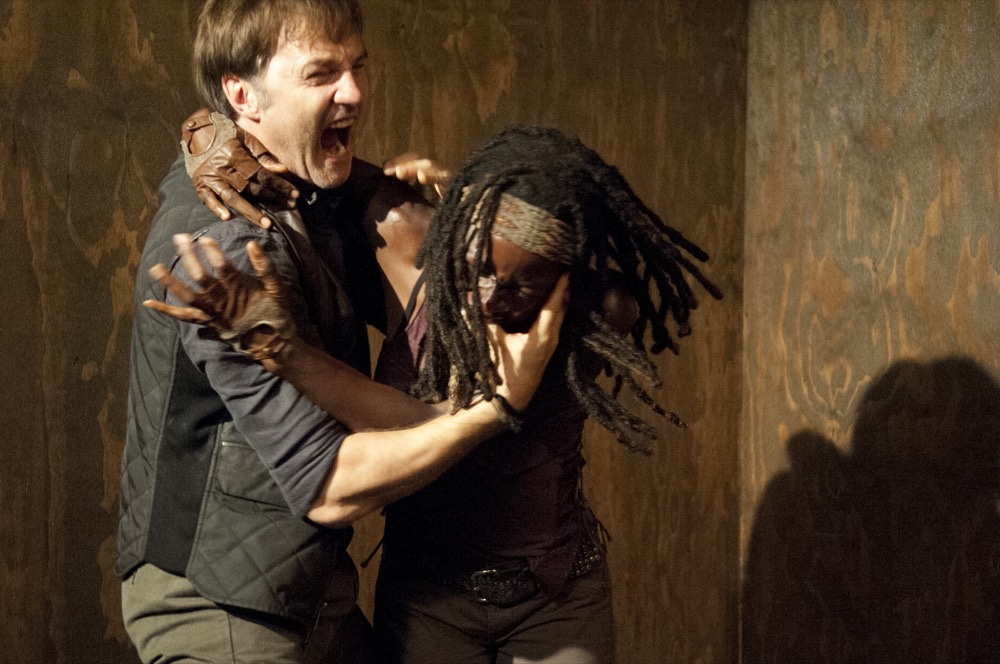 Made to Suffer left me wanting more! Loved it. pic.twitter.com/q5SZwcjPFM

— 2018 hoser ?? (@DixonBrother_) January 9, 2018
Season 3 delivered an all-time great Mid-Season Finale. Among the insane plot points were Rick's mission to rescue Glenn and Maggie from Woodbury, Michonne's revenge move on The Governor, and Daryl's reunion with Merle – who he presumed was dead. It set up The Governor's revenge tour, which would reach its tipping point one season later…but we'll get to that in a minute.
---
2. Pretty Much Dead Already (Season 2 Episode 7)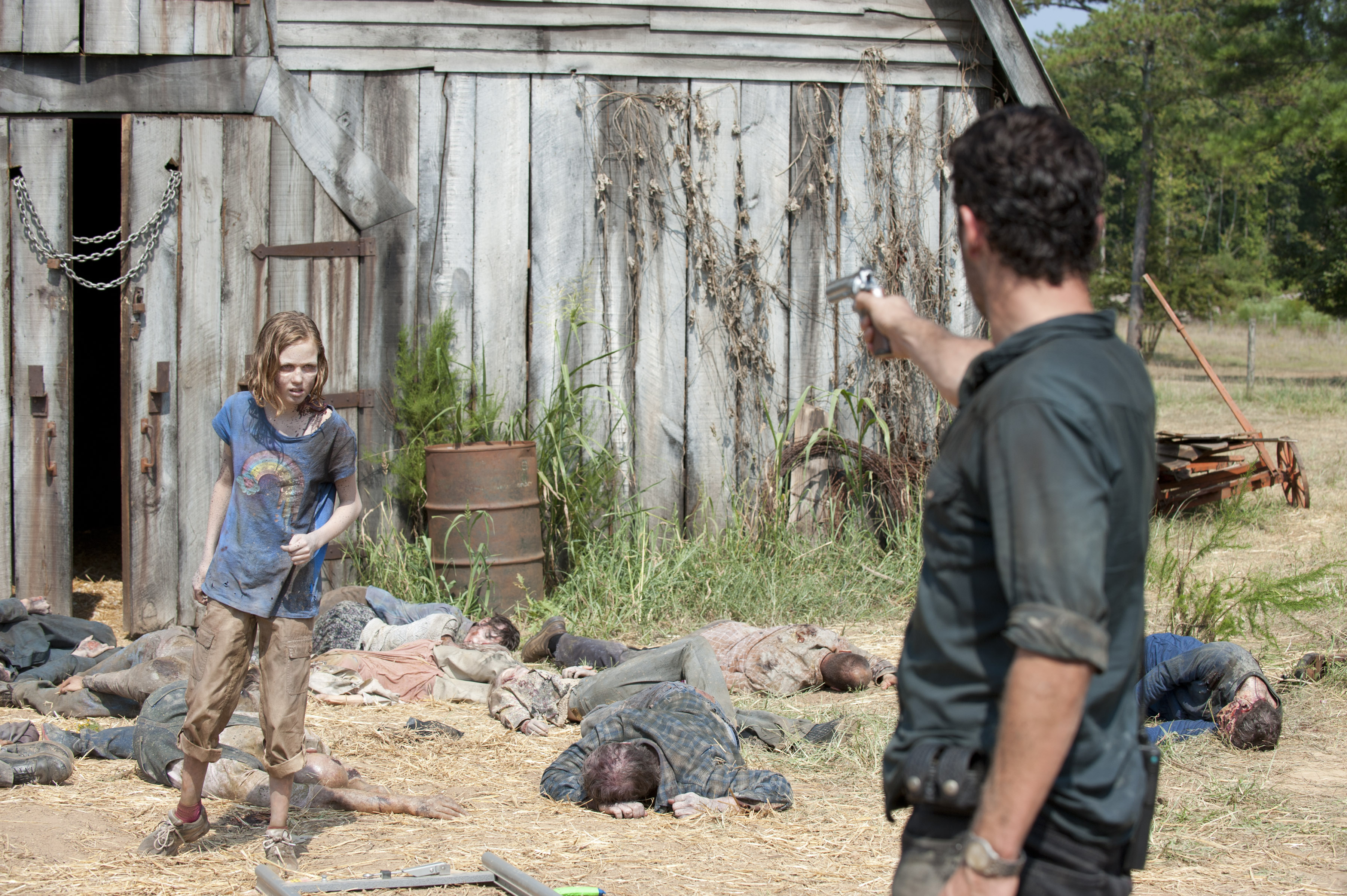 When Sophia exited that barn a walker, my blood drained from my body. That guttural reaction from Carol was traumatizing as a viewer. I lost it and that solidified me as a fan! Not sure that was a mid season finale but it's my fave scene!

— Horror Hunk (@buckeyehunk) January 9, 2018
The Season 2 Mid-Season Finale, "Pretty Much Dead Already" was one of my favorites. So heartbreaking, but all the characters were in a vulnerable position by the end of the episode making it feel so real. #TheWalkingDead pic.twitter.com/OXJbKkgp5c

— Beth Greene (@TWDBeth_) January 9, 2018
"Pretty much dead already"!!! I loved that episode sm!! When Sofia was finally found coming out the barn and Rick had to shoot her…it made Hershel rethink how the walkers are. This also gave time for us to see some really bad sides of Shane. LOVED IT SM!!?♥️♥️

— Chenoa (@chenoaMR) January 9, 2018
We're eight seasons in and yet Sophia emerging from Hershel's barn as a walker STILL ranks as one of the most shocking moments of the series. Aside from that reveal, it gave us one of Shane's best monologues and convinced Hershel to stop treating walkers as people. Fans were torn between choosing this Mid-Season Finale or Season 4's as the best. To settle it once and for all, we conducted a poll:
All right, between Season 2 and Season 4 which #WalkingDead Mid-Season Finale is your favorite?

— The Walking Dead (@TheWalkingDead) January 9, 2018
As you can see, there was one clear cut favorite for best Walking Dead Mid-Season Finale so far…
---
1. Too Far Gone (Season 4 Episode 8)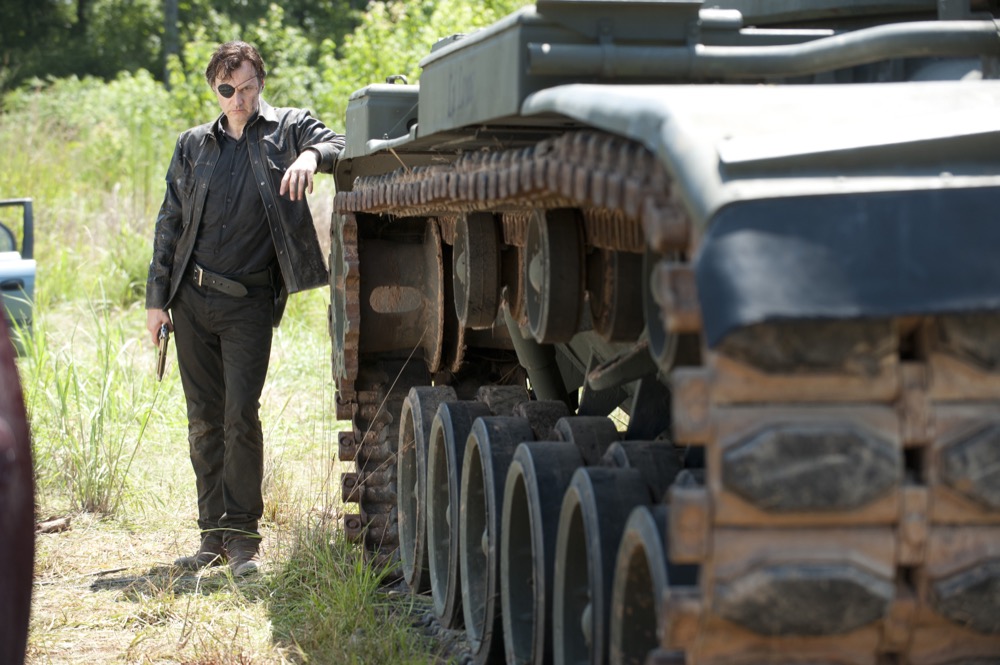 Too Far Gone is the only answer.

— Ashley Jordan (@AshActually) January 9, 2018
Season 4, Too Far Gone! By far my favorite mid season finale!❤

— Tina???? (@Tina14080487) January 9, 2018
Too far gone obviously that was the best one ever!

— Jason Riley (@altriley90) January 9, 2018
Too Far Gone definitely. #Michonne saving her future hubby and keeping her promise to The Governor, yes, ma'am! But I miss Hershel:(#Richonne pic.twitter.com/AyyYFeecxC

— Grimes Family 2.0 (@courtgirl26) January 9, 2018
The majority of fans agree: Too Far Gone was by far the most memorable and impactful Mid-Season Finales yet. It brought The Governor to The Prison in a TANK, it resulted in Hershel AND The Governor's death, and forced Rick and his group to surrender their sanctuary after making it a home for the past season and a half. This
---
Which Mid-Season Finale was YOUR favorite? Tell us in the comments!