Out just in time for The Walking Dead's 10th Anniversary, Robert Kirkman and Jay Bonansinga's The Walking Dead novel series continues with The Walking Dead: Fall of the Governor: Part One. Originally a trilogy, the Fall of the Governor has been split into two parts, with a release date for the second part set for March 2014.
What can we expect in the newest installment? Horror, action, and visits from Rick, Michonne and Glenn, to say the least!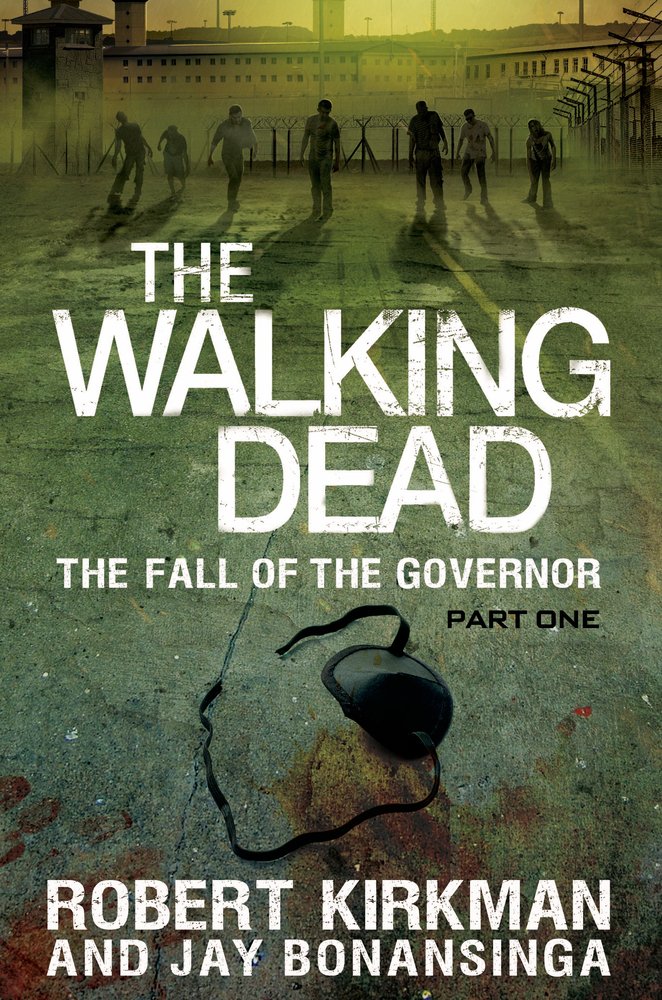 For the full book synopsis, publishing details and information on where to buy, see our Fall of the Governor page!
EDIT: There seems to be some confusion about the book being split into two parts. For clarification, here is the press release from Thomas Dunne Books/St. Martin's Press.
Thomas Dunne Books/St. Martin's Press is thrilled to announce the forthcoming publication and extended finale to the New York Times bestselling novel series by Walking Dead creator Robert Kirkman and co-author Jay Bonansinga. THE WALKING DEAD: THE FALL OF THE GOVERNOR, PART TWO will be released in March 2014, continuing the Governor's complex story and adding an entirely new dimension to the infamous villain, his transformation and brutal reign in Woodbury, and the richly developed characters and page-turning suspense that have grown to define this tour de force of terror beginning with the 2011 publication of The Walking Dead: Rise of the Governor.
Brendan Deneen, Editor at Thomas Dunne Books, says the decision to split the story of the Governor into two parts was a necessary one in order to give fans the story they want and the story they deserve. "When the draft for the third and final book of the Governor series, The Fall of the Governor, came in, it was much too long to be published as one book," said Deneen. "But we knew (Robert, Jay and I), that fans of the series would want the whole story, the Governor's story in full, as raw as possible and as true to Robert's vision as we could get it. And that's the book Robert and Jay handed in, the Governor in all his glory 'til the bitter end. So we made the tough but ultimately necessary decision to split the conclusion into two parts—the first available in October, and the second picking back up in March with the terrifying, concluding pages of this series."
The Walking Dead: The Fall of the Governor, Part One, the eagerly anticipated third novel and first installment in the series' epic conclusion, goes on-sale October 8, 2013 and with it, the prose debut of iconic characters Rick, Michonne, and Glenn, to Kirkman and Bonansinga's literary, bestselling saga