After enduring weeks of torment Rick, Michonne, and the gang are FINALLY reunited and prepared to fight. Gone are the days of burning mattresses, sacrificing friends, and dog food sandwiches. On the heels of The Walking Dead's epic mid-season return our friend Dalton Ross from Entertainment Weekly sat down with Michonne actress Danai Gurira to discuss what's ahead. Here's an excerpt from their interview:
---
Dalton Ross: What was it like getting the gang back together for filming the second half of the season because you guys were split up a lot in the first half?
Danai Gurira: It was very emotional, even the scene we shot when we all reunited at Hilltop. It was very emotional to reconnect and have that bond and be reunited and stepping into a new time — like, we have not been broken, and we will carry on, and we are who we are, and we'll carry on in honor of those we have lost and in honor of really our true nature, which is to rise up and to not step back.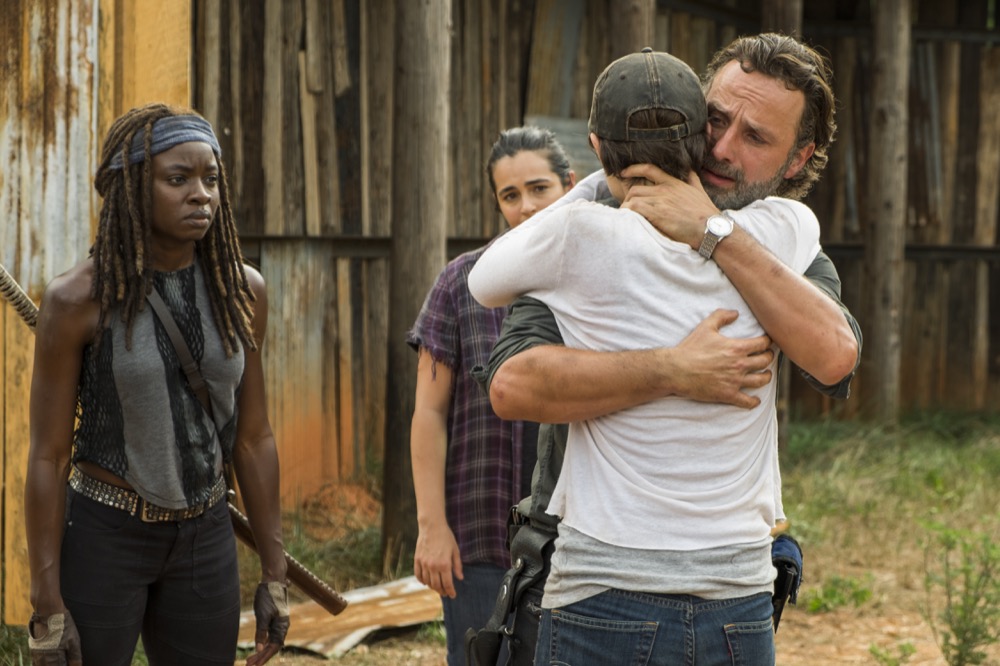 ---
Ross: Now that Rick's back to being Rick, what does that mean going forward for the group?
DG: I think it's great because it means that we can return to ourselves. We are who we have lost through trying to figure how to deal with this very, very unquestionably daunting force that's working against us, but our spirit is reignited through that community and that union. So it really is seeing that come to pass in the second half and seeing them re-congeal almost as who they are, returning to who they are, and Rick returning to who he is allows everybody to do the same.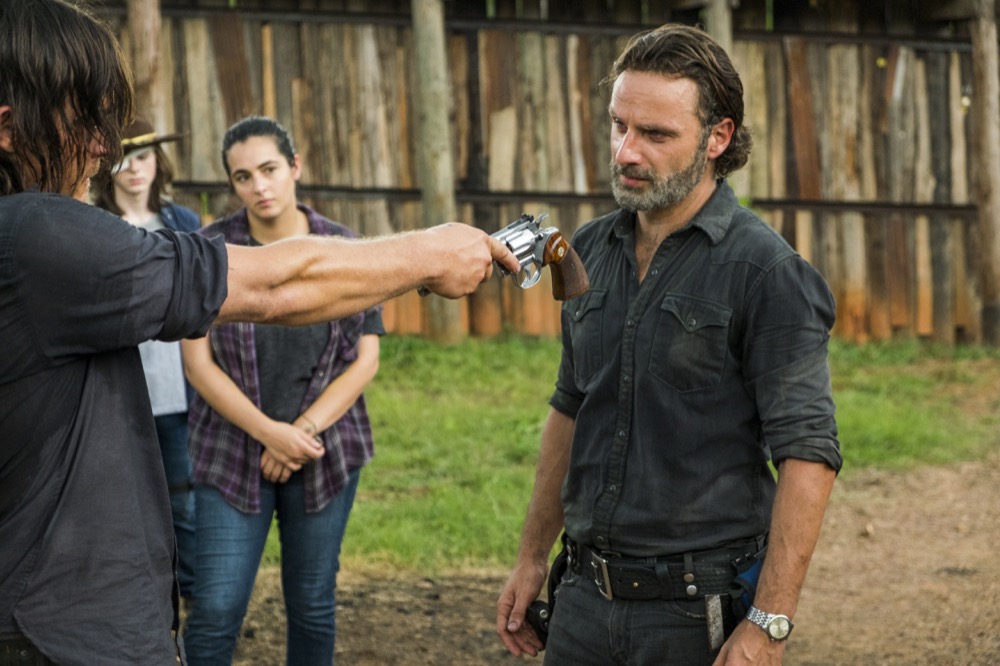 ---
Ross: What does that mean in terms of what we should expect tonally in the second half?
DG: It's really, really riveting, and it goes through various rich chapters of being responsive to a very daunting force, that new force that is a part of our new normal. It's the idea of how they start choosing to respond to this threat that makes for some really fantastic drama.
So I think there's just a really riveting second half to the season in terms of we're rising up, but what does that look like? And how the heck are we going to do that? It's great to be a team again, but we're dealing with the biggest threat we've ever dealt with, and so our tactics have to be different.
---
Make sure to catch the rest of Dalton Ross' interview at Entertainment Weekly AND follow him on Twitter!