It's never too late to discuss the upcoming season of The Walking Dead (and by upcoming, we mean months and months from now). Nevertheless, below we've compiled the best confirmed news surrounding Season 8, which we will continually update until this article breaks.
---
Filming Begins Very Soon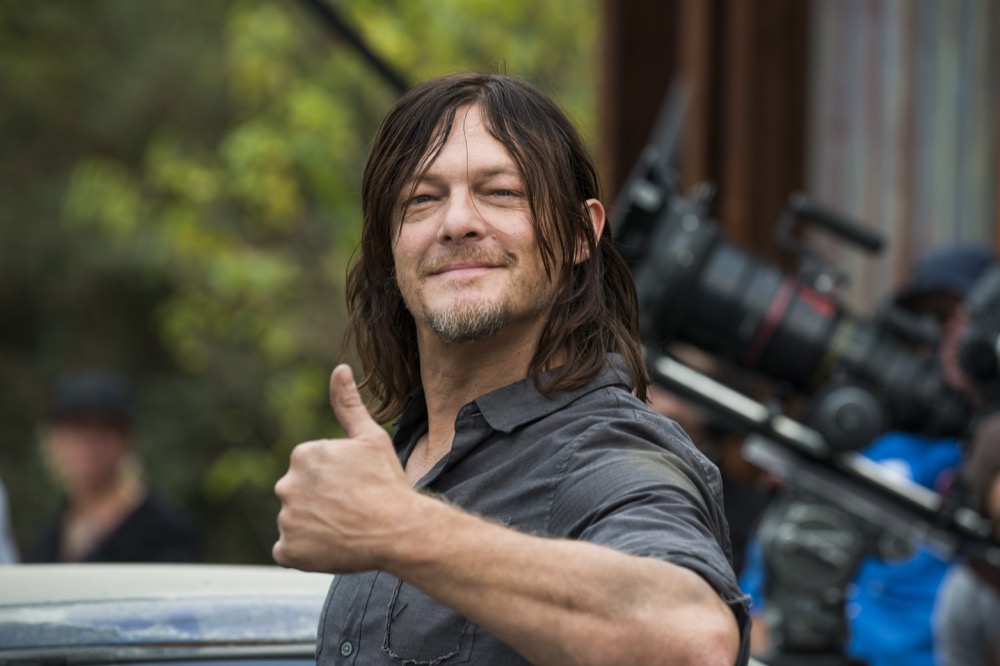 We're currently on track for our usual late April/early-May shooting schedule. In a recent Walker Stalker San Francisco event Jeffrey Dean Morgan discussed our upcoming production dates:
"We start shooting in 10 days, and I haven't seen the scripts. I might be dead, @wwwbigbaldhead might be dead" @jdmorgan teases #WSCSF pic.twitter.com/vuJdsOjt94

— Walker Stalker Con (@WalkrStalkrCon) April 15, 2017
Additionally, Chandler Riggs confirmed he has already read the script to the first episode and loves it:
just finished reading 801 of twd and oooo man it's good

— chandler riggs (@chandlerriggs) April 19, 2017
Although an official release date hasn't been revealed, new Walking Dead seasons typically premiere in October while trailers typically premiere during San Diego Comic Con in July.
---
801 Will be a Milestone Episode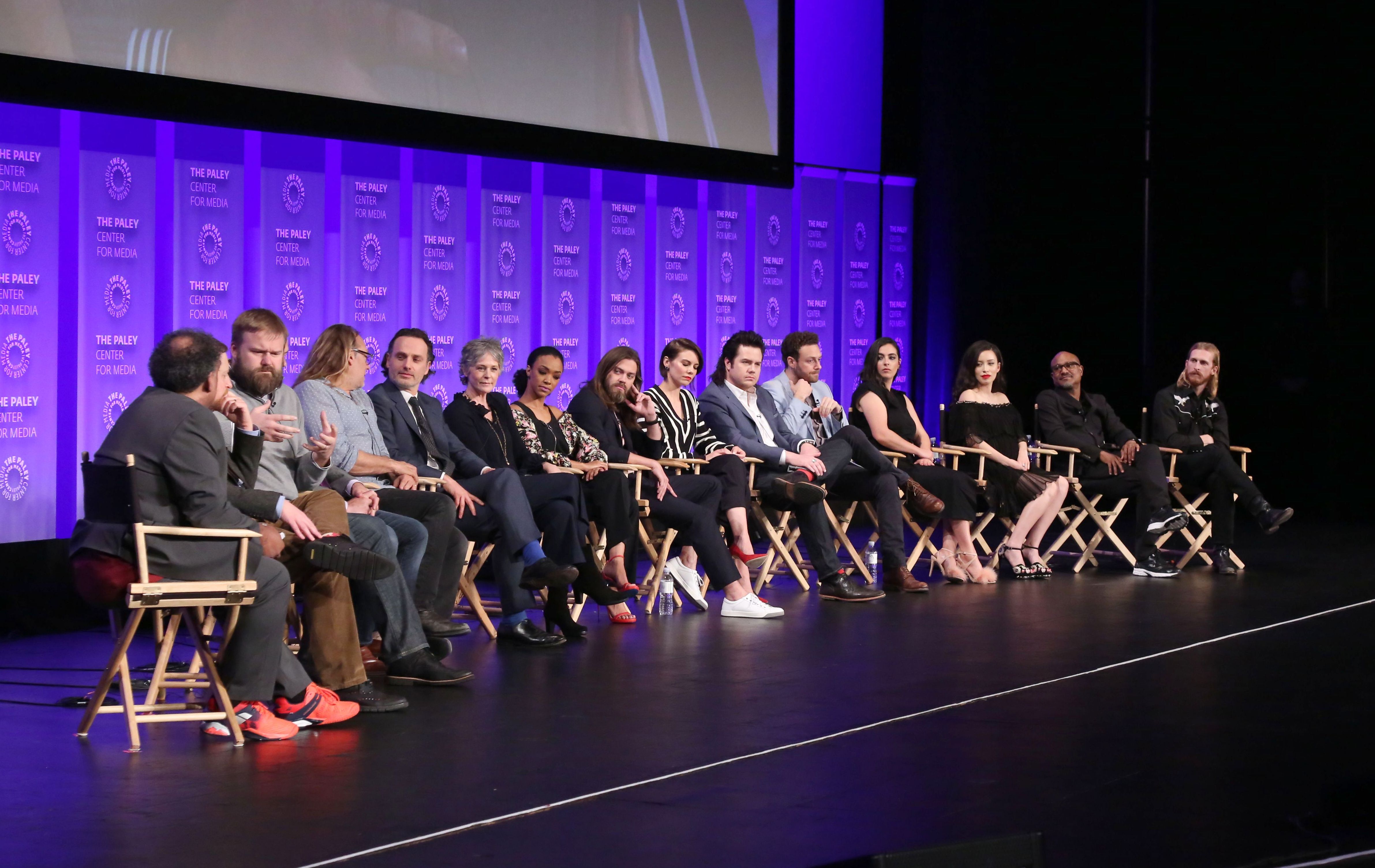 (Photo by Buchan/Variety/REX/Shutterstock)
The Season 8 Premiere of The Walking Dead will be its 100th episode ever. While getting interviewed on The Walking Dead panel at this year's PaleyFest, show-runner Scott M. Gimple told the crowd, "Episode 801, the first episode of Season 8, is going to be the 100th episode. The first episode is, I think less about that we reached 100 episodes. It's more about setting up the next 100."
The significance of the 100th episode milestone wasn't lost on Andrew Lincoln, either. Talking with ComicBook.com, Lincoln said, "We are going to have to come and bring one of the greatest episodes we've ever attempted, and we're going to start the season with it. And, it will be the hundredth episode, which is one of the greatest…I was very happy with the pilot." He added, "It's a huge milestone and, you know, it will be a big deal because there's a lot of the crew and a few of the cast left that have trudged all of those hard and sweaty and bloody miles together. So, it's a huge achievement and I know I'm sure, Scott Gimple, four years ago, had it planned that we would be starting a full-scale war on the hundredth episode."
Lincoln also raved about the 100th episode to Entertainment Weekly, "This is not hyperbole. This is not a cynical act to try and amp up enthusiasm for the hundredth episode in season 8, but I am genuinely more excited about this next episode and the following 15 than I've ever been in my life. I can't wait to get back."
---
Three Actors Are Getting Larger Roles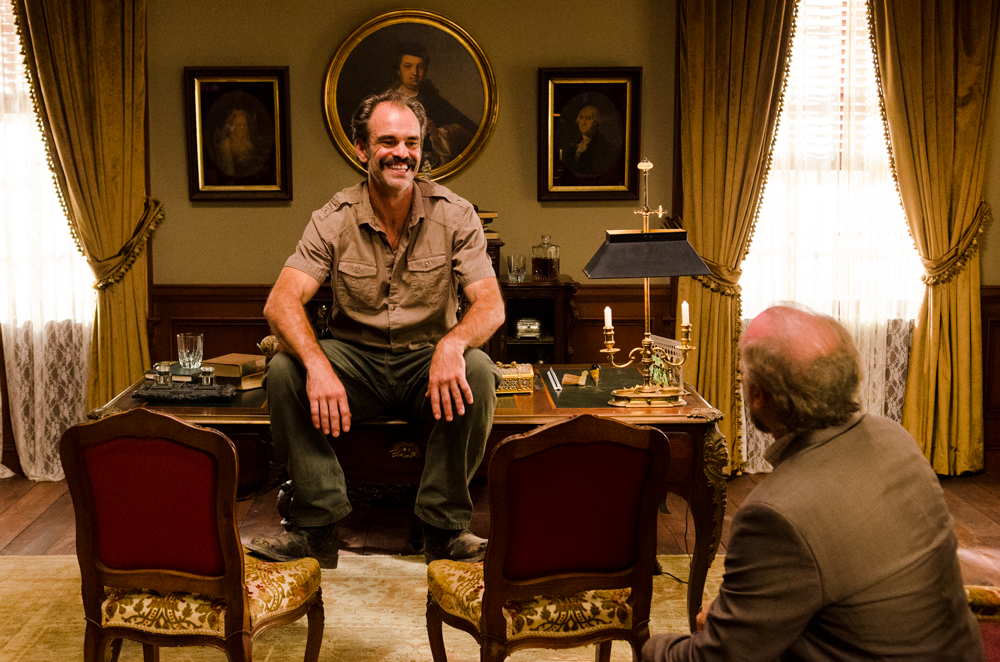 AMC has officially promoted three Walking Dead actors to series regulars ahead of Season 8. Those actors include Steven Ogg (Simon), Katelyn Nacon (Enid), and Pollyanna McIntosh (Jadis).
---
Season 8 Will Be Faster-Paced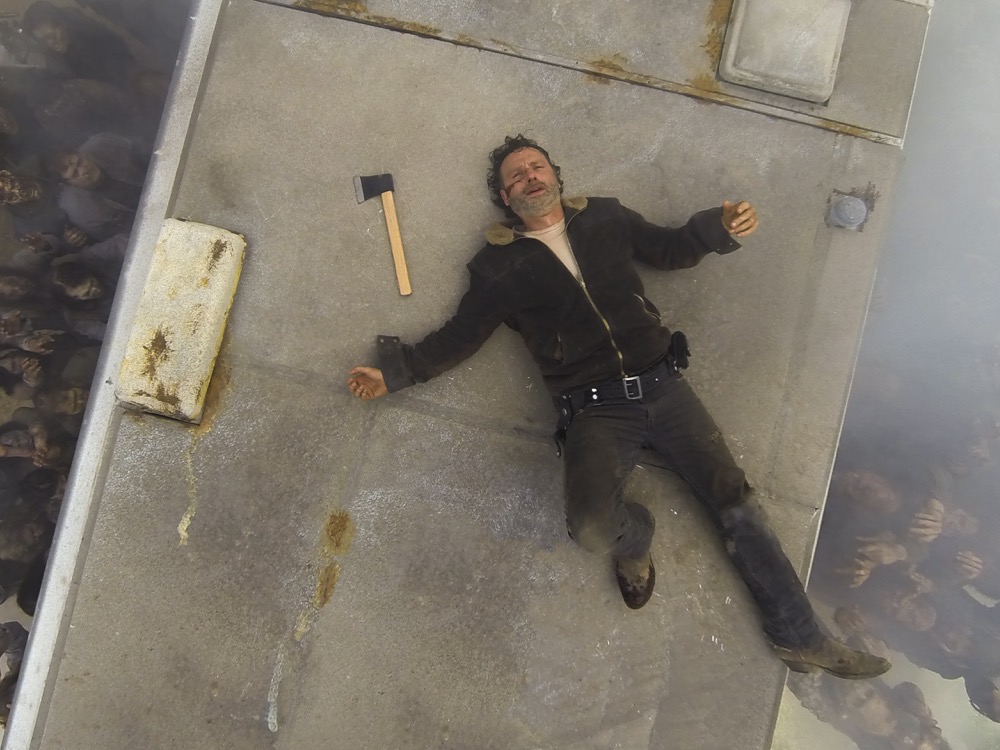 Season 8 will feel a LOT different than the previous seasons according to show-runner Scott M. Gimple. Speaking to The Hollywood Reporter, Gimple explained, "The turn of the story is really going to dictate the structure of the story and the speed of the story. The things that they are getting into demand a more kinetic narrative. The pace is accelerated by virtue of the things that they're up to."
---
Negan's Backstory Might Be Told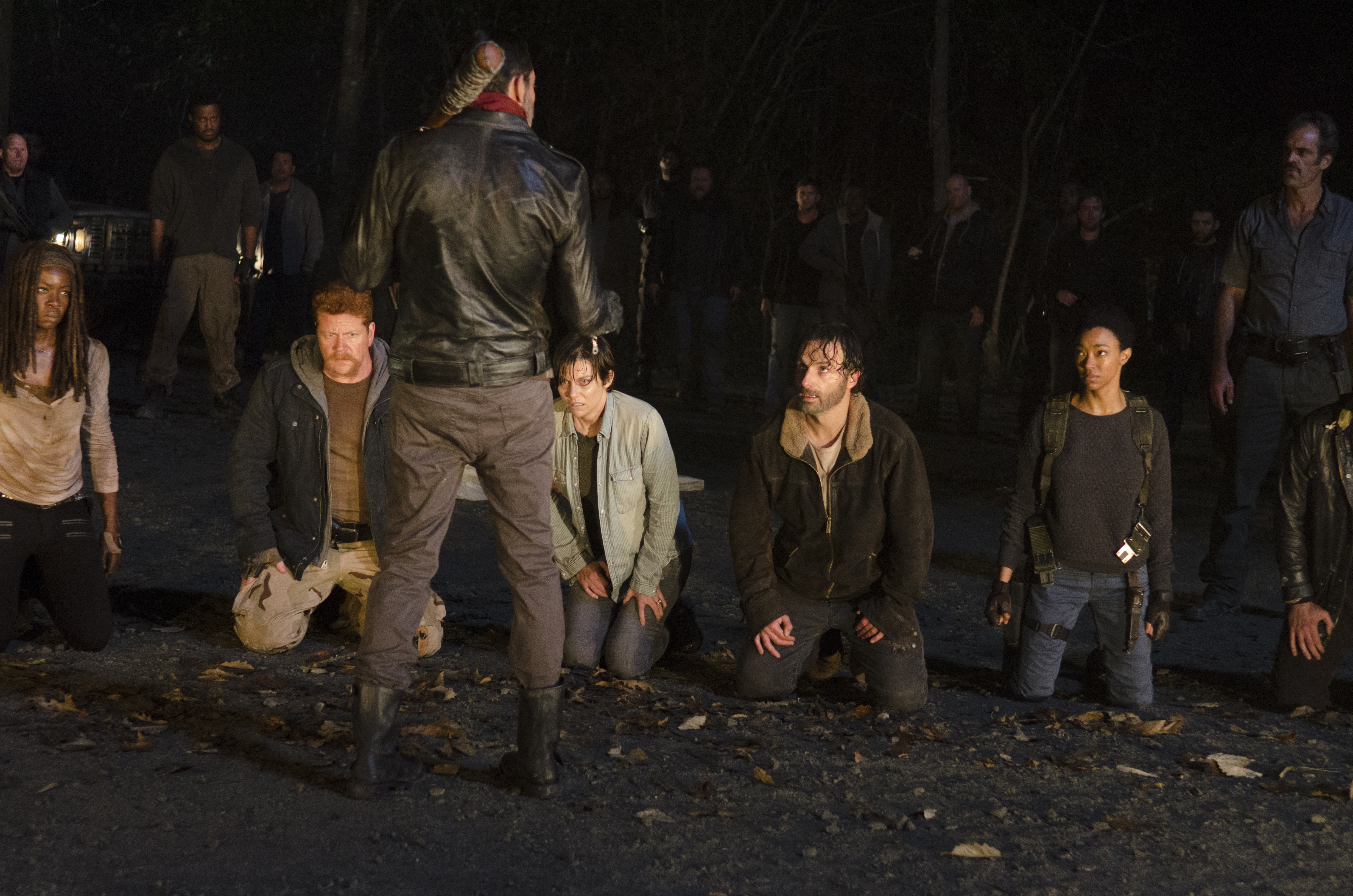 Ever since Negan's backstory started incrementally appearing in the back of Image Plus, fans have wondered when we'd see it adapted into the show. Chatting with The Hollywood Reporter, Scott M. Gimple had an answer, "Absolutely, I have thought about incorporating that. I will say in one of the most recent issues of the book, with Rick and Negan's discussion in the house, which reflected "Here's Negan" a lot, absolutely. I will say, not full bore but pieces of it spread out a little bit more. Negan's backstory has been weaved into his comic tenure and we do want to introduce it a little earlier than it was in the comics. So yes, but we're building it up."
---
Glenn Could "Return"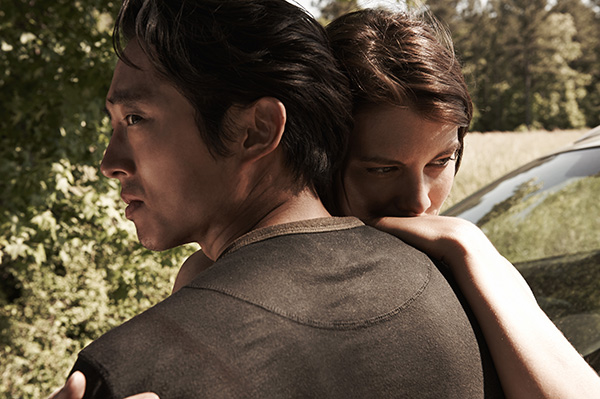 After fans were treated to a minor Abraham cameo in the Season 7 finale, people have been asking if the same treatment would be done with Glenn. "It's certainly a possibility," Gimple recently told TV Line. "I'd be silly to say it isn't," he continued.
---
There May or May Not Be a Time Jump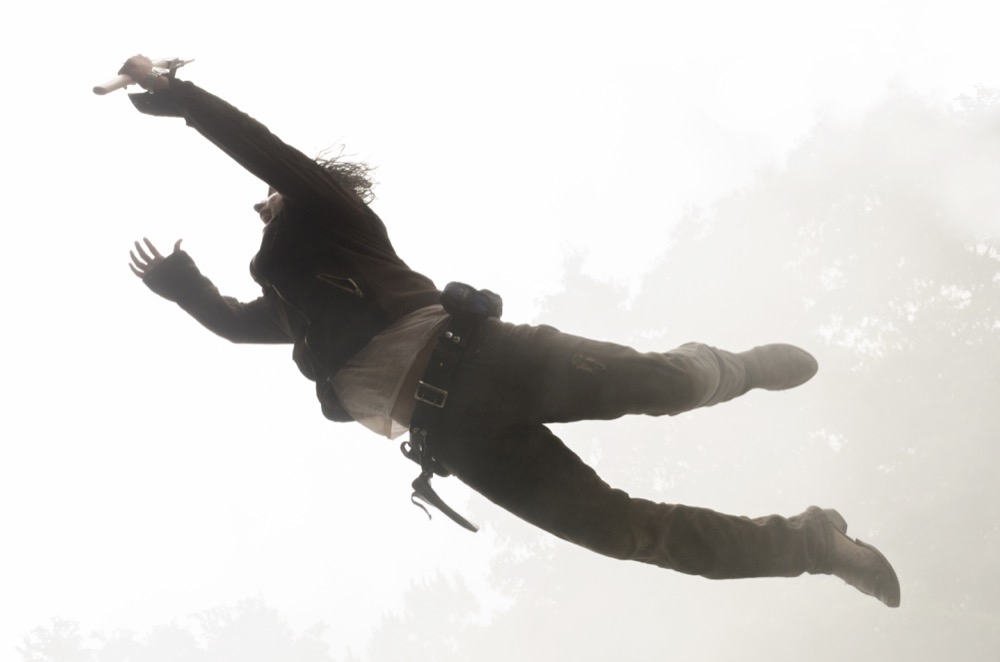 In case you don't read The Walking Dead comics (you should), a time jump occurs subsequent to the events of All Out War. Since it's such a significant storyline, fans have wondered if it'll also go down in the show. Scott M. Gimple recently told The Hollywood Reporter, "For the people who read the comics, they're going to be expecting this. We're doing the book, we do all sorts of variations on it, and then we do things that are inspired by it and then we change things up with a remix. But I will say there are things that happen in that time jump that are referred to that are super interesting. And thus we might see some of that stuff; it might not be the same sort of jump, or we'll do that two to five years in real time."
Creator Robert Kirkman added, "We've talked about whether or not we'll do everything that's happened in the comics, all the way up to the most recent issue…We need to know these things and being able to know these things years in advance is what helps us make this show possible. So we've discussed everything."
---
Andrew Lincoln Is REALLY Excited for Season 8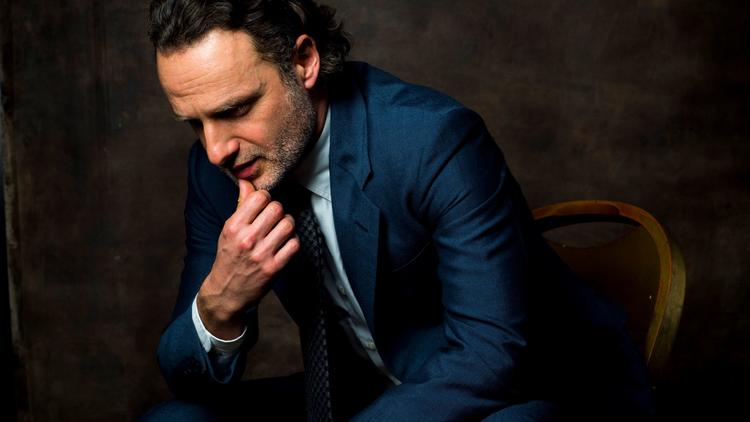 (Jay L. Clendenin / Los Angeles Times) (Jay L. Clendenin / Los Angeles Times)
One thing stands out in the plethora of interviews Andrew Lincoln's given since the Season 7 finale – he is PUMPED for Season 8. Speaking to Entertainment Weekly, Lincoln said, "It's been a lot of placing the chess pieces and positioning and introducing key players in this landscape," Lincoln said. "And I think now we get to start really playing the game. The game is afoot, as they say."
He also raved about it to The LA Times, "We're going to come out swinging. And it's not going to stop. I'm more excited for Season 8 than I've ever been. I think it's going to be big, but it's also going to be terrifying. And I mean that from the very depths of my cynical soul."
---
Rick May Not Make It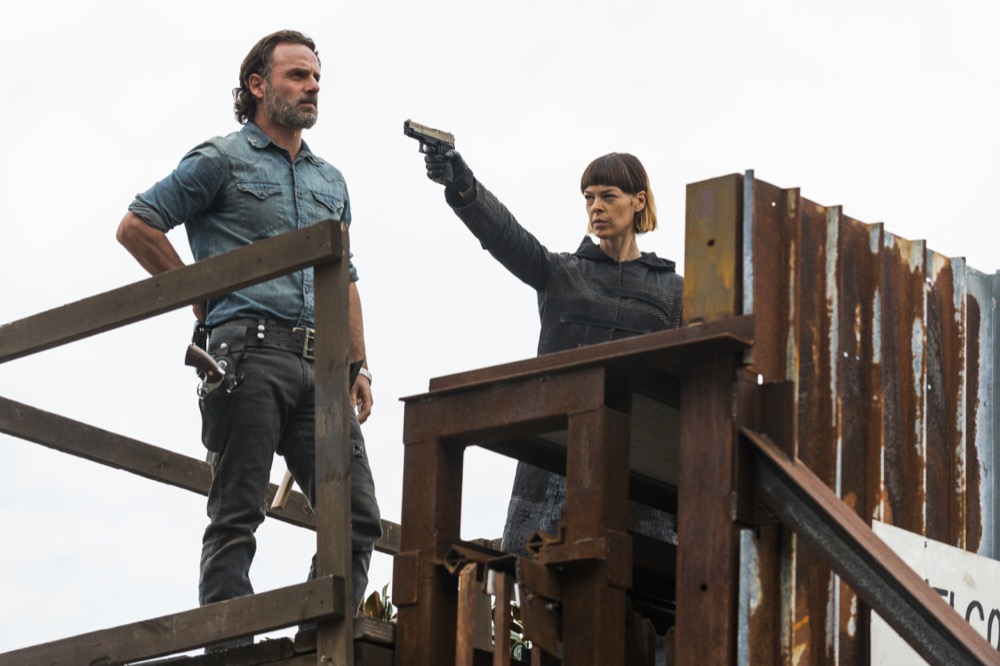 Chatting with TV Line, Show-runner Scott M. Gimple discussed the sacrifices Rick would be willing to make to defeat Negan. "(He) will suffer any loss, even his own self," Gimple said. "…to give his people and other people the life that they should live, where the world belongs to all of them and not just one person. A real life. That's the only choice," he said.
When The Los Angeles Times asked Andrew Lincoln himself about Rick's fate in the show, he said, "I'm the dude that woke up in the hospital in the very beginning — I'd like to think there's a bit of job security there…But then suddenly Negan turns up, with that crazy baseball bat, and all bets are off. Don't get me wrong. I think Rick is very much in the fabric of the show. But then, so was Glenn. We're all expendable on this show."
---
Eugene Might Not Make It Either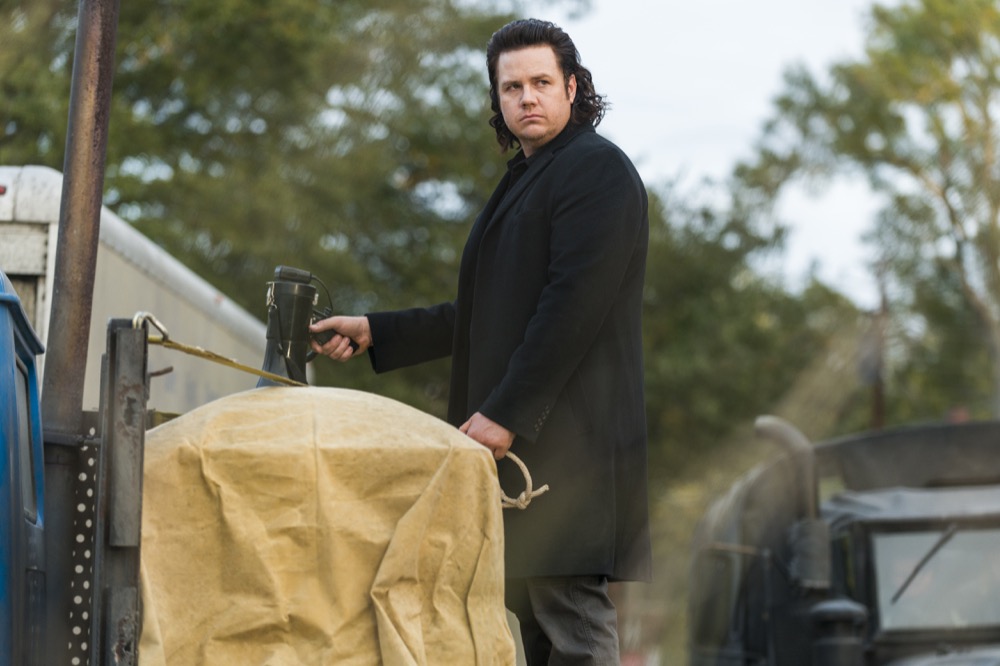 Circumstances seemed to change for Eugene during the Season 7 Finale when Negan seemed suspicious of his involvement in Sasha's death. During a Talking Dead segment, Scott M. Gimple revealed, "He's said he's Negan in front of everybody…He has still not found the strength to get over his fear. He's still Negan after seeing everything Sasha is doing. I don't think it looks good for Eugene."
---
Final Words From, You Guessed It, Scott M. Gimple
Speaking on this year's Walking Dead PaleyFest panel, Gimple assured the crowd, "The end of this season is very much the end of a chapter. It's very much a conclusion that promises this epic story ahead. And the first episode of Season 8…It's about setting up this gigantic, epic tale to come, not only in Season 8, but beyond." And on Talking Dead, Gimple called Season 8 "More intense. The first four episodes will melt people's minds and break their televisions."
---
So there you have it! Keep it here for the latest on The Walking Dead Season 8 and tell us what YOU'RE most excited to see in the upcoming season.