Episode 310, "Home," airs this Sunday, Feb 15th. In it, Daryl and Merle are on the road, the group at the prison look for leadership while Rick searches for a lost friend, and The Governor begins to restore control. In AMC's sneak peek, we see Daryl and Merle on the road shortly after leaving the group:
I don't want to say much about this episode but it has a zombie kill that made me do this: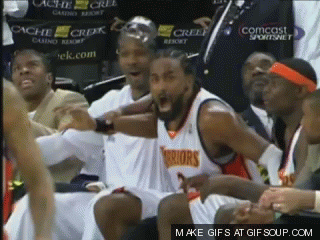 Daryl fans, DO NOT MISS THIS EPISODE.