Which Walking Dead character do YOU miss the most? Well, not Jessie, that's for sure. We've reached our Elite Eight in our March Madness-themed bracket. Vote below to advance your favorites into the Final Four – which we'll announce next Saturday, March 31st.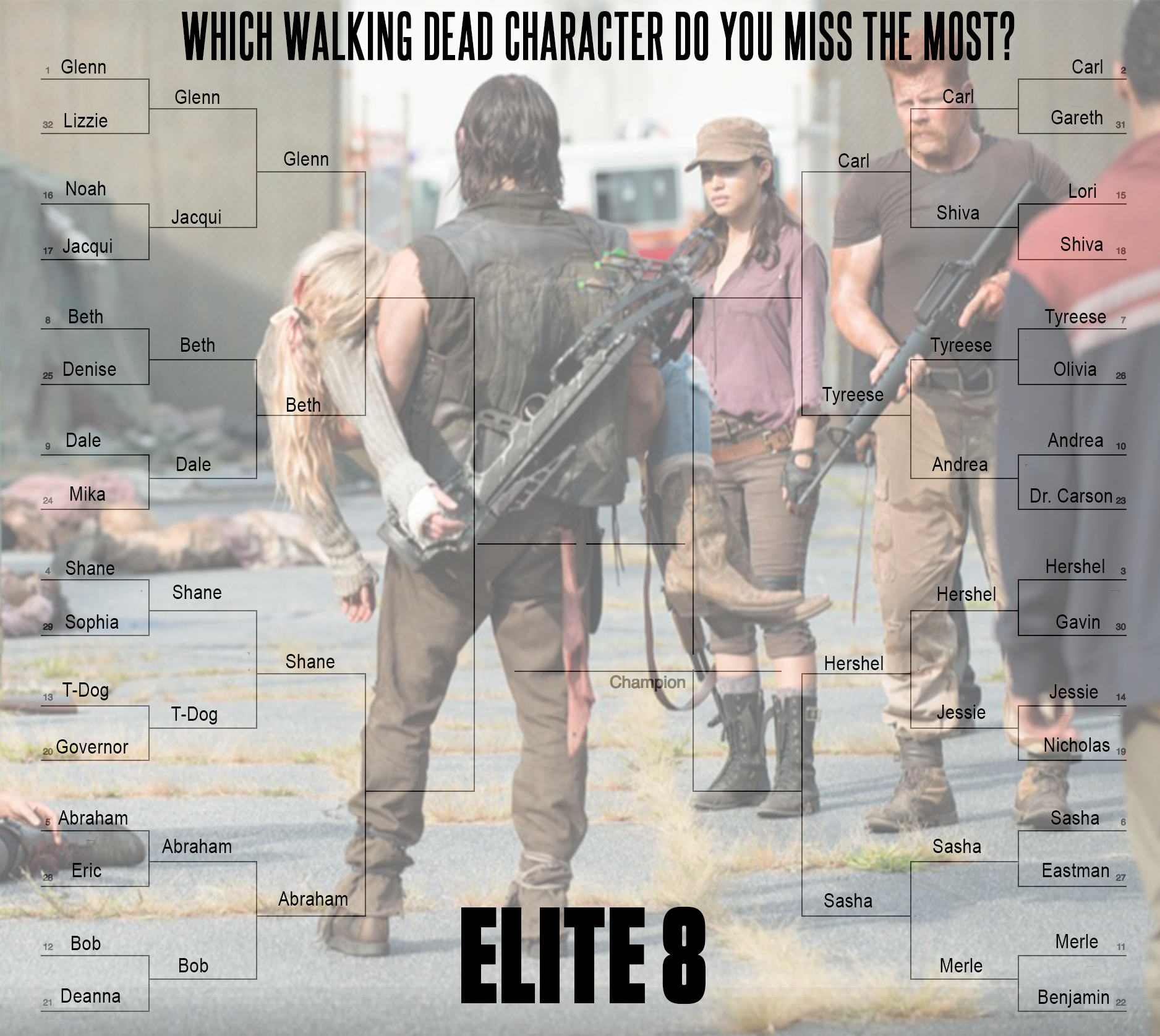 [yop_poll id="247″] [yop_poll id="248″] [yop_poll id="250″] [yop_poll id="249″]
---
We'll reveal the winners this Saturday, March 31st for our Final Four bracket!