Last year The Walking Dead's Chief Content Officer Scott Gimple announced his plans to expand AMC's zombie franchise into an expanded universe featuring movies, spin-offs, and prequels. Since then we've learned Andrew Lincoln will reportedly return as Rick Grimes in three TV movies and Austin Amelio will cross-over into Fear the Walking Dead as Dwight. But now, a potential third project could be on the horizon.
The Hollywood Reporter recently asked Lauren Cohan at the Television Critics Association's winter press tour if she'd come back to The Walking Dead in a spin-off centered around her character Maggie Rhee. "There may have been some conversations but everything is so early days ambiguous," Cohan said. "Me, as much as anybody, we'll have to see what happens."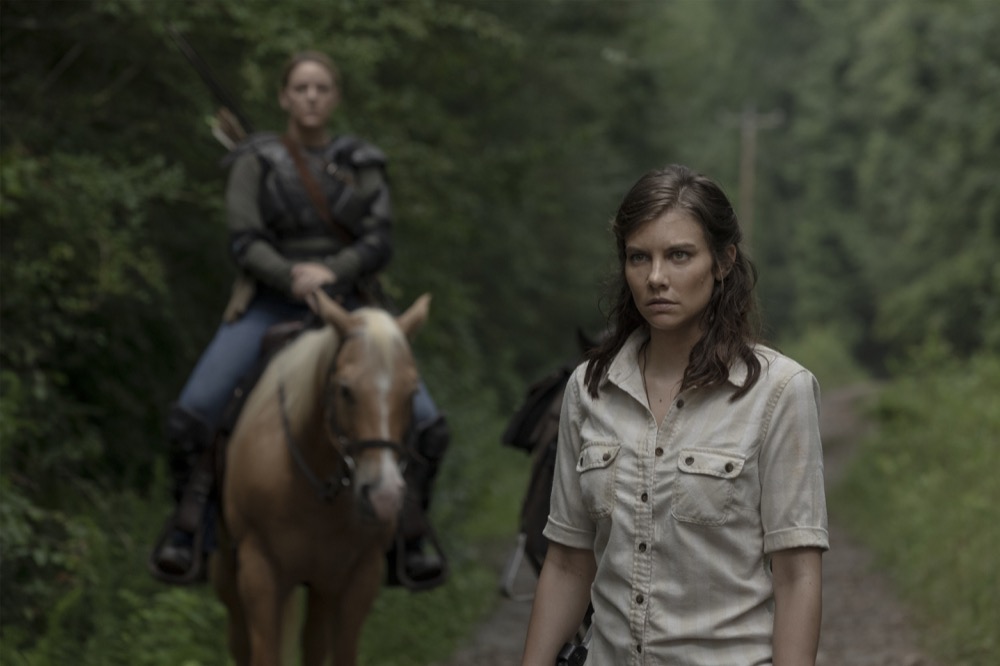 Cohan left the show earlier this season to continue working on her new ABC series Whiskey Cavalier. A week later, The Walking Dead skipped ahead six-and-a-half years and we learned her character had taken her son Hershel to live with Georgie in the meantime (some fans believe Maggie is living at the massive Commonwealth community from the comics). So the door is very open to Maggie to re-appear in her own spin-off or show up in the regular show sometime in Season 10.
Either way, Showrunner Angela Kang seemed optimistic about Cohan's eventual return to the show when Comicbook.com asked her about it last year. "I'll say first of all that we've still planned some more story with Maggie, Lauren wants to, it will be a little subject to her schedule but hopefully we have her back next season," Kang said. When Hollywood Reporter pressed Cohan again on getting back on The Walking Dead or a spin-off, she said, "We'll see what happens."
---
Catch the rest of the interview over at The Hollywood Reporter. The Walking Dead premieres this Sunday, February 10th on AMC and Lauren Cohan's new show Whiskey Cavalier premieres two weeks later on Sunday, February 24th.