Last season Rick finally confirmed something fans have questioned or known since Season One – Judith's real biological father is Shane. The moment came in Episode 704, when Rick made the surprising admission to Michonne, which you can watch below:
Even though Rick has raised Judith since birth, many fans assumed Lori's affair with Shane made it obvious the baby did not belong to Rick. So what do the actors who played Shane and Lori think about this revelation? "I always thought in my gut it was Shane's baby," Jon Bernthal confessed to The Huffington Post. "…but it was interesting that they took it there officially, that they had their Maury Povich moment."
Even though he has found success post-Walking Dead (like his upcoming Netflix show The Punisher), Bernthal said he hasn't forgotten his roots. "I think most important with that show is I really love the people that make that show. That cast are some of the actors that I'm closest with in my life." Finally, when pressed on how he found out about Judith, Bernthal teased, "Andy (Lincoln) might've shot me a message to let me know, a funny text."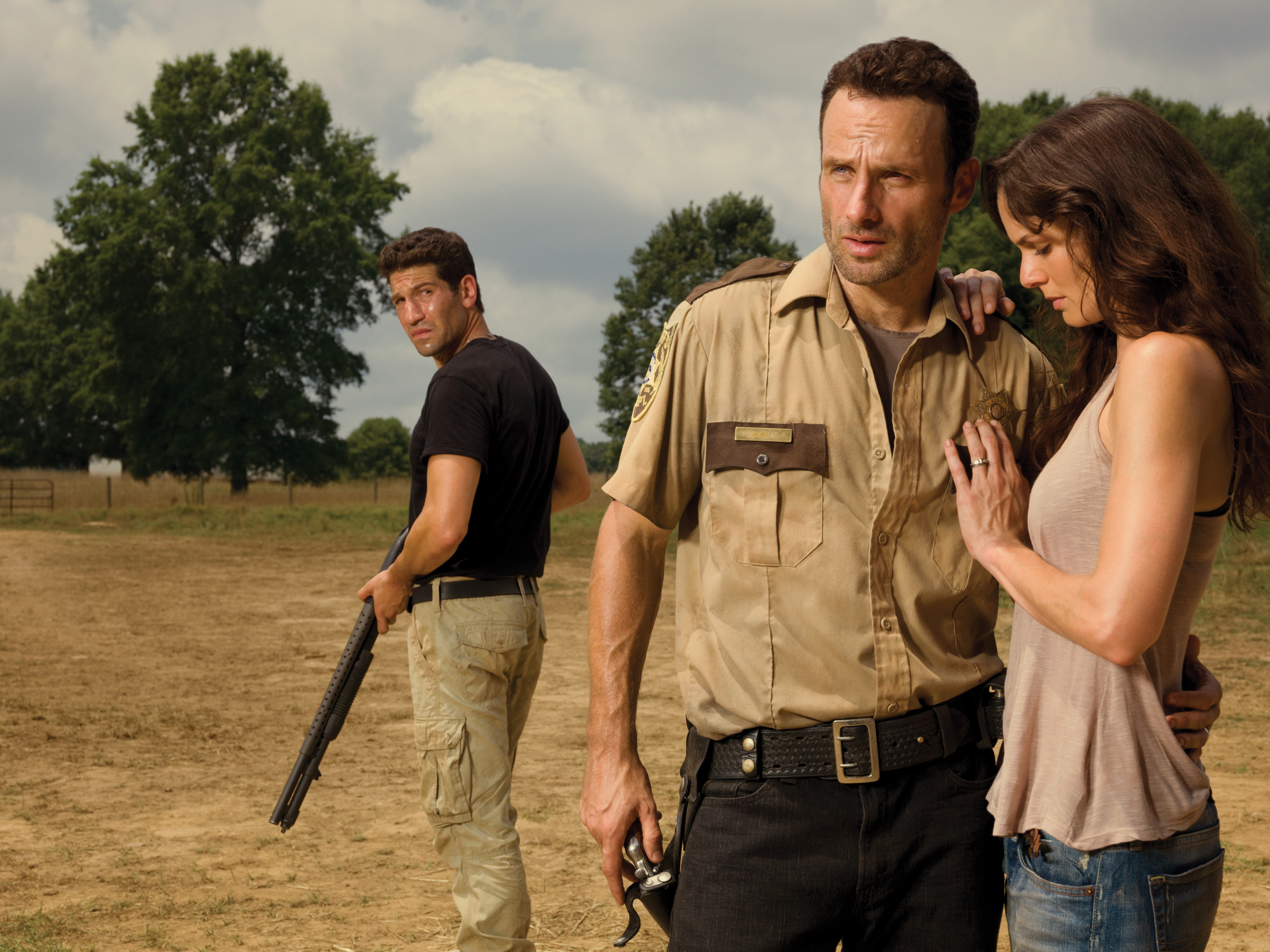 Lori actress Sarah Wayne Callies had a different reaction to the news. "I'm the mother of an adopted son in reality, so to me the parents of a child are the people who stand up and take responsibility for that child." PREACH. On a lighter note, Callies added, "God bless her on the nose job she's gonna need," Wayne Callies then joked, "because Jon Bernthal's got himself a honker, and mine's not small either."
The Walking Dead returns Sunday, October 22nd @ 9PM on AMC. Catch the rest of the interview over at The Huffington Post and let us know in the comments how you initially reacted to the Judith baby bombshell.