Chandler Riggs know what it takes to survive a zombie apocalypse, after all he has been been acting on The Walking Dead since he was 10 years old. Since then we have witnessed him and his character Carl mature into young adults who have remained fan favorite stalwarts throughout the series.
Aside from the CORAL memes, which he describes to Australia's Triple J as "kind of funny for the first few months" but "it kind of gets old," Riggs is still enjoying his time as the one-eyed badass wunderkind. "I still love it," Riggs beams. "I still have so much fun doing it. Especially in the last few seasons, getting to do more and more with my character and interactions with the other characters. It's been really, really awesome."
Headed into his eighth season Riggs seems elated that the previous season's build-up will finally pay off. "Season 7 was all about building up and getting everyone ready to fight against Negan," Riggs explained. "…And this season is going to be lots of explosions, lots of killing, a lot more Negan. Lots of fighting, lots of cool stuff. It's really really fun this season."
Chandler's eight years of experience on the show has prepared him for this fast-paced new season more than almost anyone else. "We've had a few characters this season who I feel so bad for, because they're coming in in the midst of all the war and the craziness with the explosions and everything," Riggs said. "I mean I definitely feel like an OG or a veteran because I've been on since I was 10." You can see Chandler Riggs in action starting Sunday, October 22nd at 9PM when The Walking Dead makes its explosive return.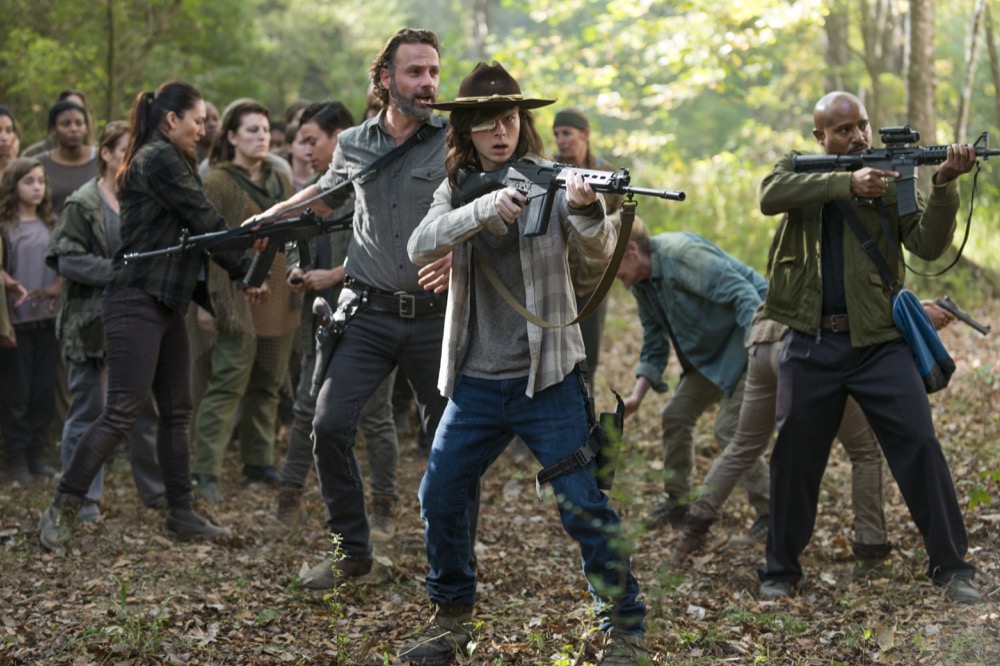 ---
Make sure to catch the rest of this interview over at Triple J and tell us what you're most excited to see from Carl in Season 8.