Who is Mary, the mysterious woman we met at Terminus in Episode 415? What do you think she's saying or thinking? We want YOU to caption the photo and tell us!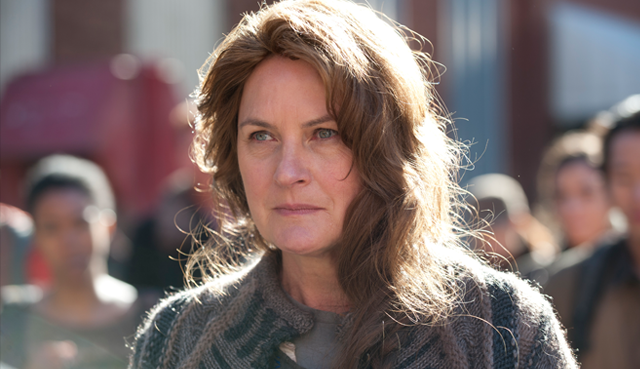 The winner gets one of our zombie "Michonne Katana" shirts from our online store, shop.thewalkingdead.com!
Creativity counts. Hilarity counts. And, you know, make sure we can understand what you're saying!
Only comments left below, on the site, count!
UPDATED: Our favorite comment was from Jason Taylor, whose caption was: "What wine pairs best with mullet?" Congrats, Jason, you win the shirt!