It's been a while since our last Caption Contest. Give this photo a go: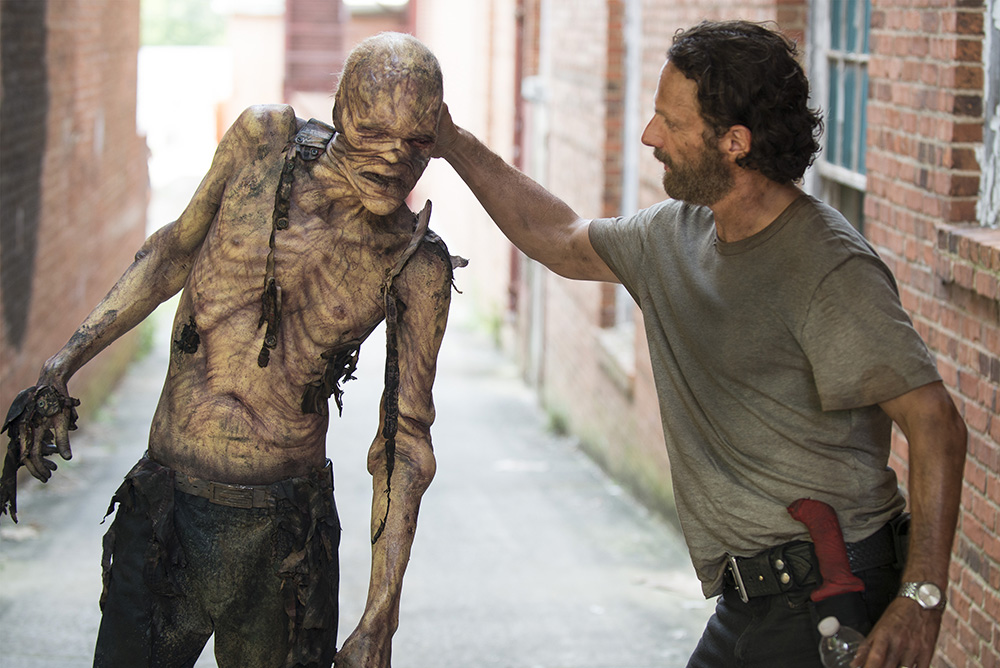 What is Rick saying? What is the walker saying? WHAT ARE THEY BOTH SAYING? Comment below on the site  and our favorite caption will win a set of Skybound Minis including Rick and Invincible!
Only one entry per person so make it count. We'll announce the winner here on this page on Monday 1/12.
UPDATE: And the winner is… OMGtheykilledKinney! OMG's caption for Rick was "Do you wanna see a magic trick??" Both clever and funny, we decided it was the winner this round!