In last week's episode of The Walking Dead (Episode 513), Carol resorted both to threats and cookies to keep Jessie's son Sam in line.
If you, like Sam, were tempted by Carol's cookies, we have some exciting news for you! AMC released an official recipe for Carol's cookies, which you can find below: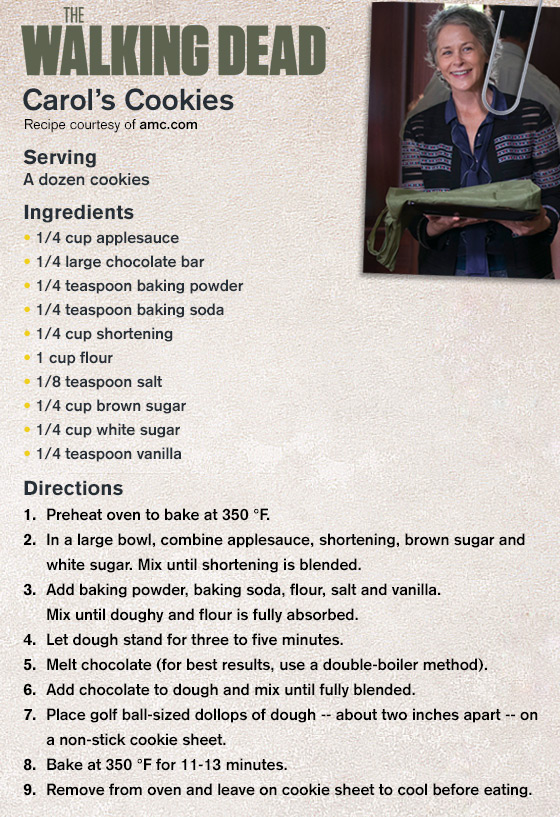 If you bake these cookies, let us know how they turn out! And you better come back and post a pic in the comments!