We here at Skybound may not participate in April Fool's Day (how mean!) but that doesn't mean other people don't love involving TWD when they can. Here's what we've seen so far (at least, we THINK these are April Fool's Day jokes…):
Our buddies over at Blizzard have released their latest Release Notes for World of Warcraft. It's well worth a read but here are the TWD bits: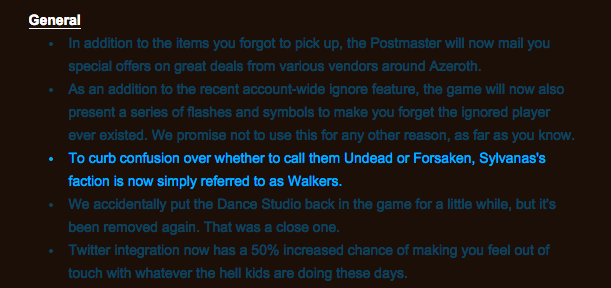 StephenKing.com as announced that Stephen King has been tapped to write on Season 6! (We're definitely OK with this).
MoviePilot.com has reported that Twilight heartthrob Robert Pattinson will be joining the cast as Negan!
Adding our own April Fool's Day prank, The Walking Dead cartoon!
What else have you guys seen out there?