It's true – The Walking Dead show will experience a time jump heading into Season 9. New showrunner Angela Kang, who was promoted from her writer/producer role earlier this year, confirmed the news on the Kick-Ass Women of AMC Panel in New York. "We're working on a season that has a really fresh look and feel," Kang said. "We're playing with time in this season, so we get to kind of jump forward in the story,"
Although we can't reveal how far the show will advance, the news shouldn't come as a huge surprise to fans of the source material. In the comics, the story skips ahead a couple of years following the events of All Out War. Among the changes to this "New World" are bigger communities, prison Negan, Carl's transformation into a teenager, and a much grayer looking Rick Grimes. Of course, some of that will have to be altered for the show, but this should still excite fans regardless.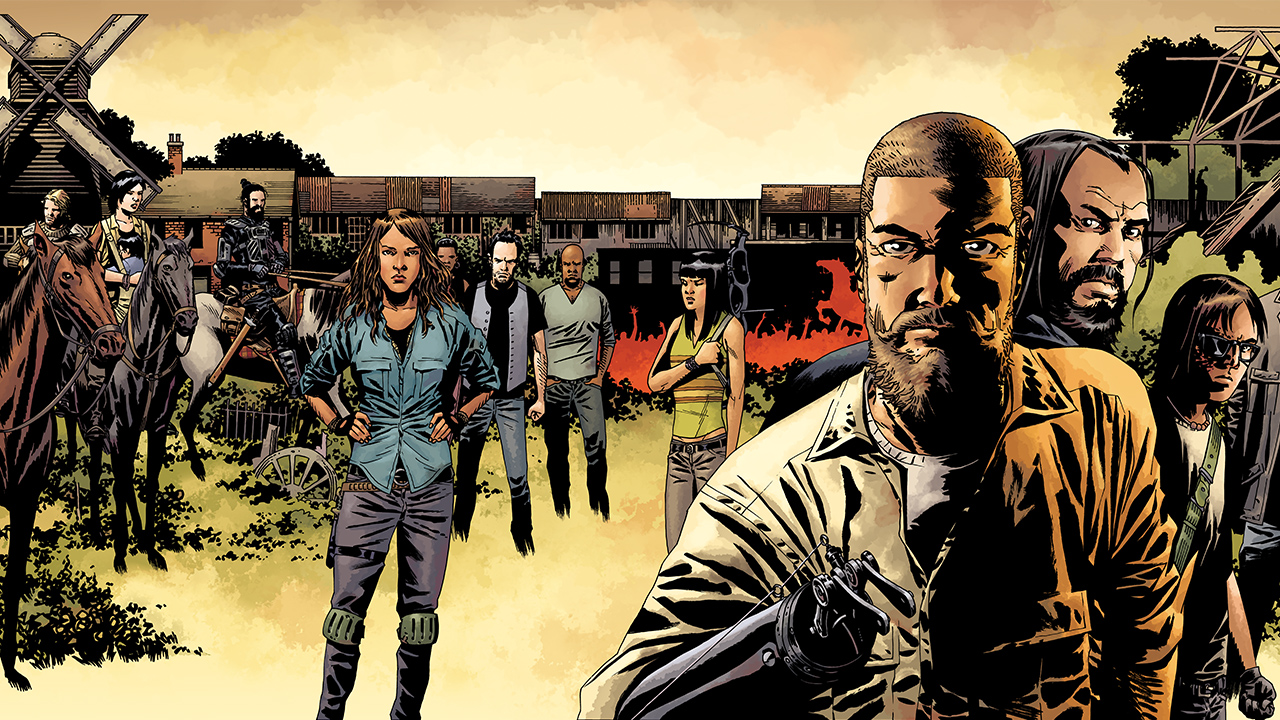 ---
In the panel, Kang was optimistic for the direction of the show. "We come in (to season nine) on some really fun stuff," she said. "I'm really focusing a lot on the core character relationships in the show that have kind of been long lasting as well as servicing all of our wonderful series' regulars."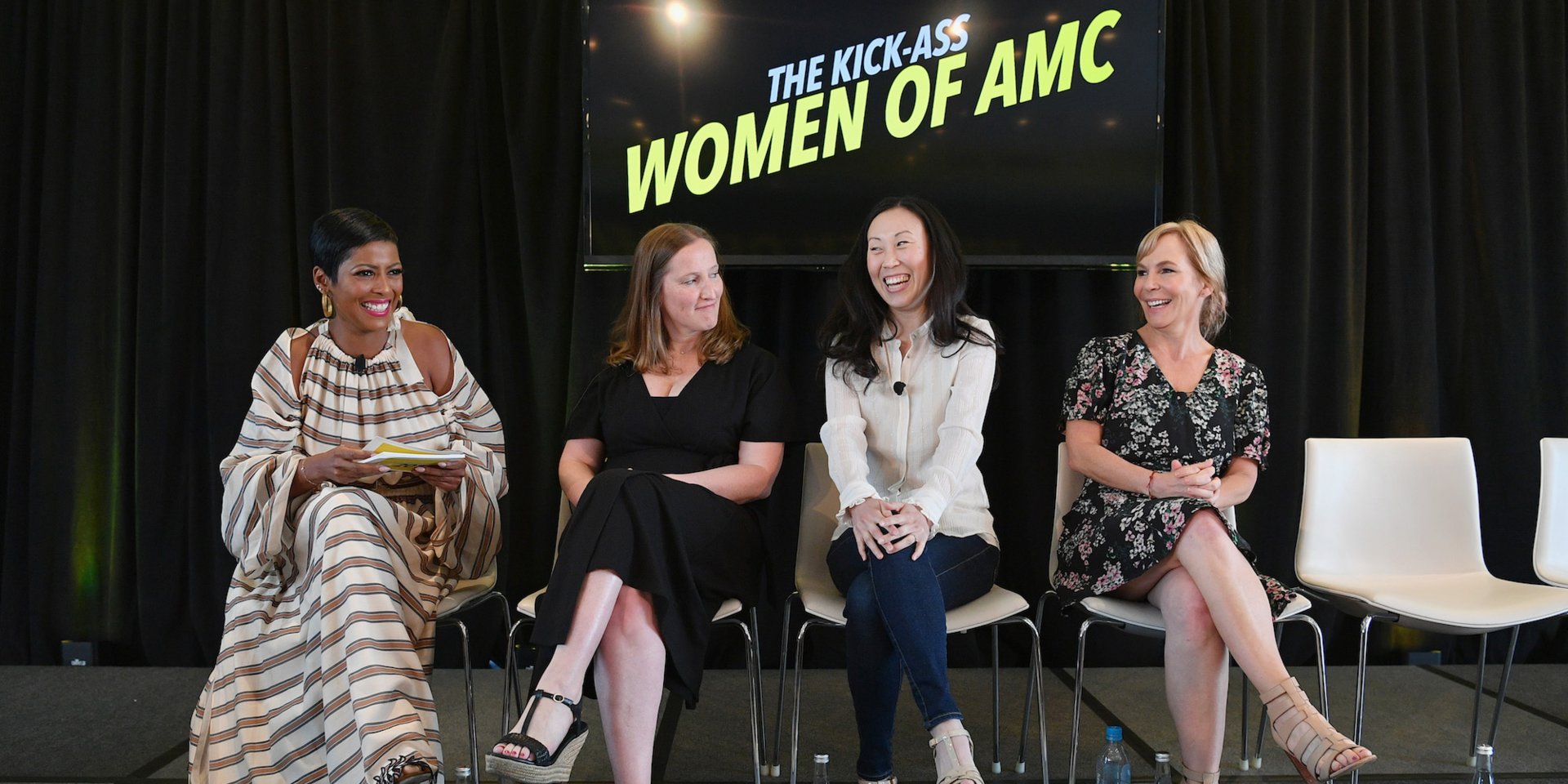 (Pictured above: panel moderator Tamron Hall, Better Call Saul's Melissa Berstein, The Walking Dead's Angela Kang, and Dietland's Marti Noxon at the AMC Summit)
Dia Dipasupil/Getty Images for AMC
Speaking of series regulars, Kang specified that there would be a renewed focus on the women of the show. "We're going to see some really great stories with the women on our show, particularly. And I think for people who are really invested in say Michonne, Maggie, Carol, there's such great material for them as well as, of course, Rick and Daryl, and those other characters that we love, but for people who are looking for that specifically they will really see some incredible work from our women."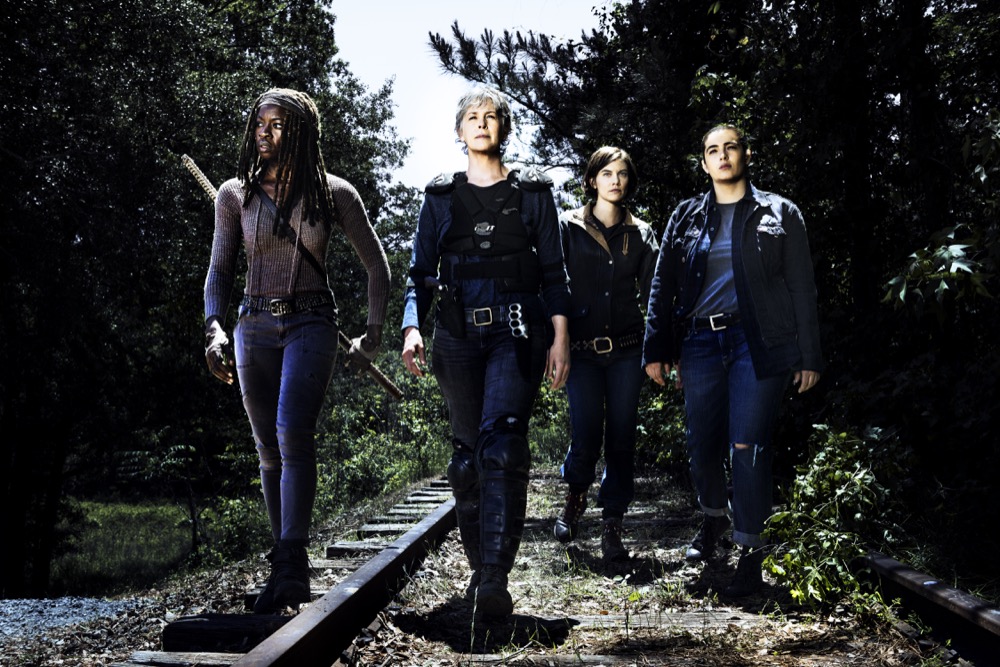 Kang, who has worked on the show since the beginning of Season 2, was modest in describing her new position. "I'm so humbled by the opportunity to work on a show that's been such a juggernaut and that is so beloved by millions of fans around the world," Kang said. "It's not lost on me that for a lot of women who watch the show and watch the strong women characters on the show, and dress up as those characters, people are looking for role models."
---
Catch the rest of the panel over at Insider. The Walking Dead returns for its ninth season later this Fall on AMC and its international partners.