The Walking Dead Season 9 Finale jumped ahead a few months to reveal the fall of the Kingdom, the end of Carol and Ezekiel's relationship, and a possible communication with a new community over Eugene's radio. Even though the show has skipped ahead nearly seven years after All Out War, it looks like we're not done with time jumps.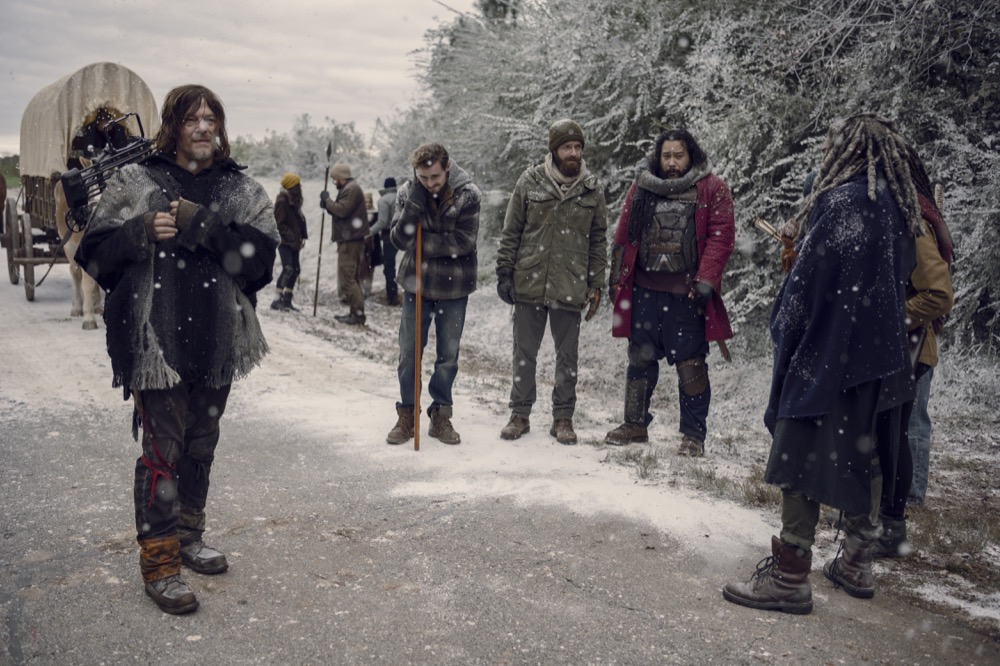 Entertainment Weekly's Dalton Ross
recently asked Showrunner Angela Kang what to expect for the new season, which begins filming in a month. "Things are going to pick up with a little bit more of a time passage, not a giant one like we've had, but winter will be over and people will be going to be in a different emotional space," Kang said.
The first nine Season Premieres have featured the onset of the apocalypse, the disappearance of Sophia, the introduction of the Prison and the Governor, the destruction of the prison and death of the Governor, the obliteration of Terminus, a walker quarry distraction plan, the brutal murder of two beloved characters, the start of All Out War, and a deadly supply mission to Washington DC.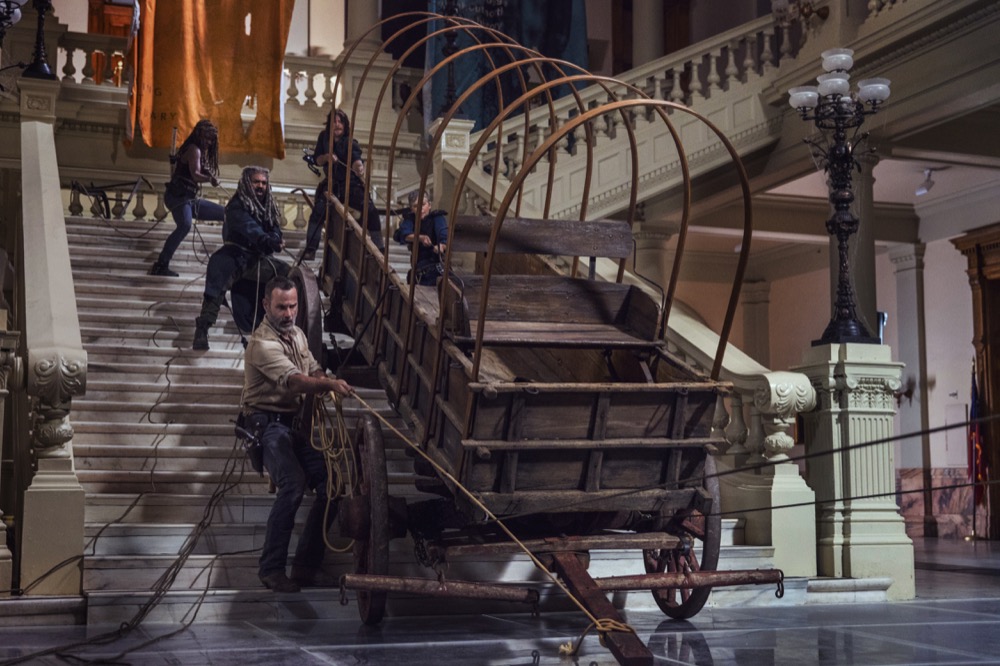 So what do the writers have planned for the Season 10 Premiere? "I'm working on the premiere…I'm like, I must be psychotic, because let's just do more stuff we've never done on this show that feels impossible. That's part of the fun of the show," Kang said. If the comics are any indication, the Whisperers could be heavily involved in some major storylines, including a war.
Kang continued, "Obviously, there are some problems to be worked out with the Whisperers, these crazy neighbors that come in and out and cause chaos in their world. That's something to play out, and obviously there will be other storylines that are kind of intersecting with all of this. It's always fun to have more than one thing going on at once. We'll find out how this radio voice, what they have to do with our people and their world. We're having fun working on the pieces of this season, so hopefully it will go well. I'm knocking on a lot of wood." Knowing how well Angela Kang handled Season 9, we have no doubt Season 10 will be incredible.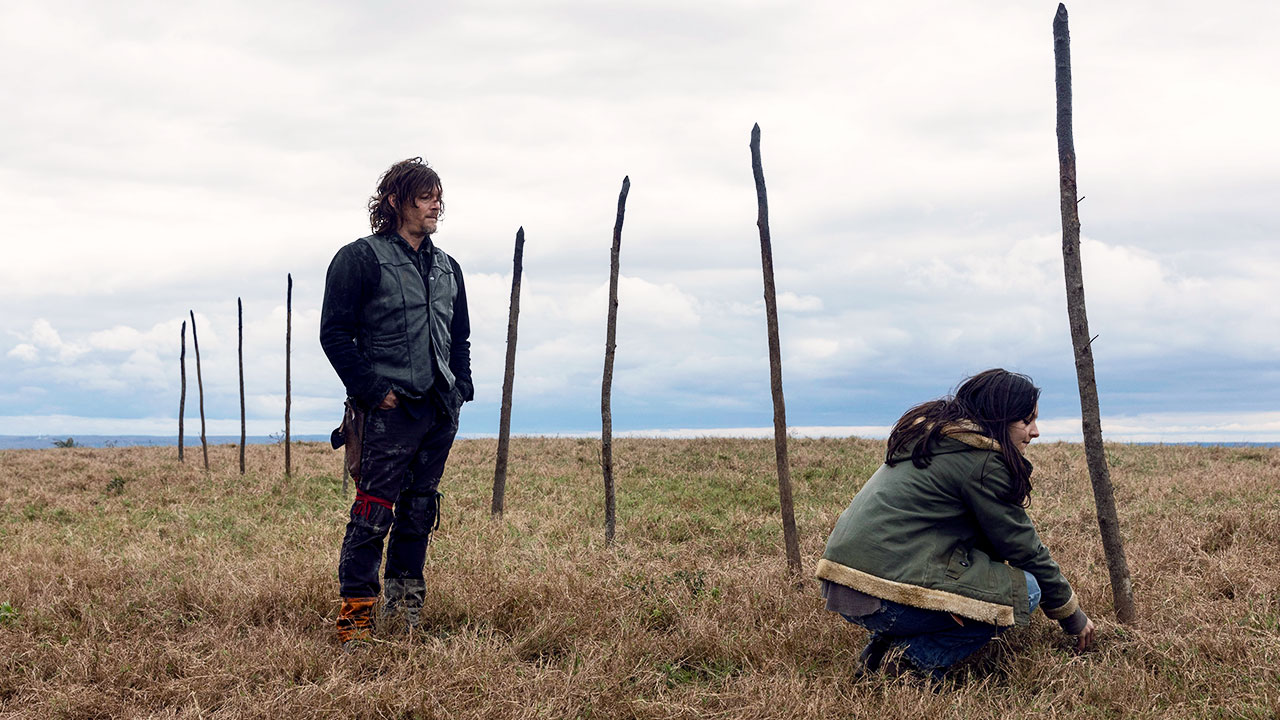 ---
Check out the rest of the interview over at Entertainment Weekly! Which storylines are you most excited for in Season 10? Let us know in the comments!