The Walking Dead is returning for its record-breaking tenth season in October 2019. AMC announced the renewal of its longest-running scripted series with this promo video:
---
This allows new Showrunner Angela Kang to continue her bold vision for The Walking Dead for at least another season. Thanks to her, the show has arguably recaptured the magic of past years by jumping ahead almost a decade and introducing exciting new heroes and dangerous new villains. Additionally, fans will have the opportunity to see more of Robert Kirkman's comics come to life.
Season 10 could bring on major comic storylines like the Whisperer War and/or the introduction of The Commonwealth, the massive 50,000+ community in Ohio which some fans think might have been hinted at already. We could also see new storylines outside of the comics (see: Terminus, The Wolves, and Jadis's Scavengers), along with possible tie-ins from The Walking Dead extended universe and Rick Grimes' movies.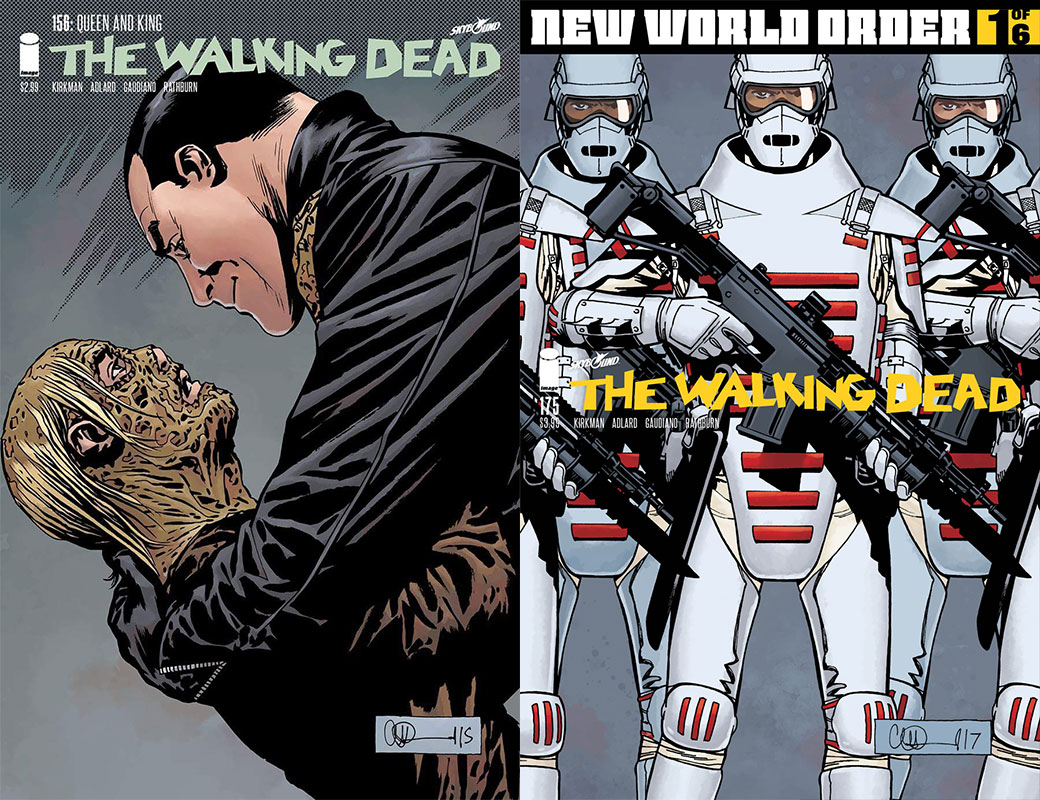 (Right) Negan embraces Alpha on the cover of July 2016's Issue 156; (Left) The Commonwealth soldiers get introduced on the cover of January 2018's Issue 175.
Angela Kang has also indicated she has plans for Lauren Cohan to reprise her role as Maggie in Season 10. Cohan is currently starring in the ABC spy dramedy Whiskey Cavalier, which premieres later this month. However it plays out, let's just be grateful we get at least another year of our favorite zombie drama.