Deadline has broken the news that Rosita Espinosa will be played by Christian Serratos in AMC's The Walking Dead! Christian is most well-known for playing Angela Weber in Twilight (one of Bella's best non-sparkly friends) and Raven in The Secret Life of the American Teenager.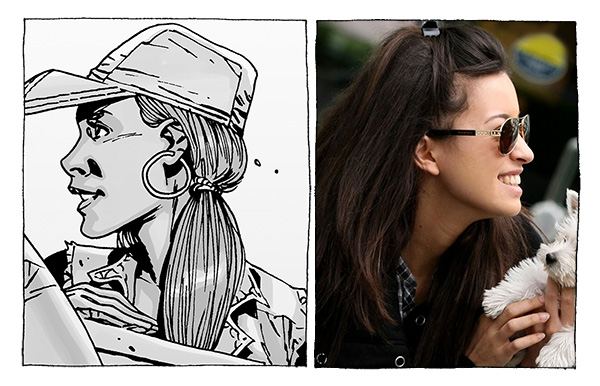 Rosita's first appearance is in Issue 53 of THE WALKING DEAD (part of Volume 9: Here We Remain). She arrives not long after the events at The Prison, along with Abraham and Eugene.
In the early days if the apocalypse Rosita struggles to survive, trading on her looks for protection. Once Abraham shows up, however, she finds a kind, strong companion and travels with him and Eugene.
We know that events in the show don't necessarily follow the comic, so do you think Abraham and Eugene will be arriving with Rosita or will we get a Tyreese situation?
What do you think of Christian's casting? Agree? Disagree?
Click here to see her IMDb profile.
Click here for her Wikipedia page.
Click here for her Twitter account and give her a follow!