The Walking Dead Universe is expanding again. During a quarterly earnings call this week, AMC Networks CEO Josh Sapan announced to investors the network is actively developing a third Walking Dead show (and second Walking Dead spin-off). COO Ed Carroll elaborated, "We're not at a stage where we'll be announcing its plans to premiere, but we have hired creative people that have pitched story outlines. We feel very good about the development of that series."
The news comes almost a year after Chief Content Officer Scott Gimple promised a "Walking Dead Universe" which would include spin-offs, TV movies, and more. "We have a bunch of different things in mind. Some things that are really complimentary to the stuff we're doing now and some stuff that's far afield and very different," Gimple told The Hollywood Reporter in early 2018.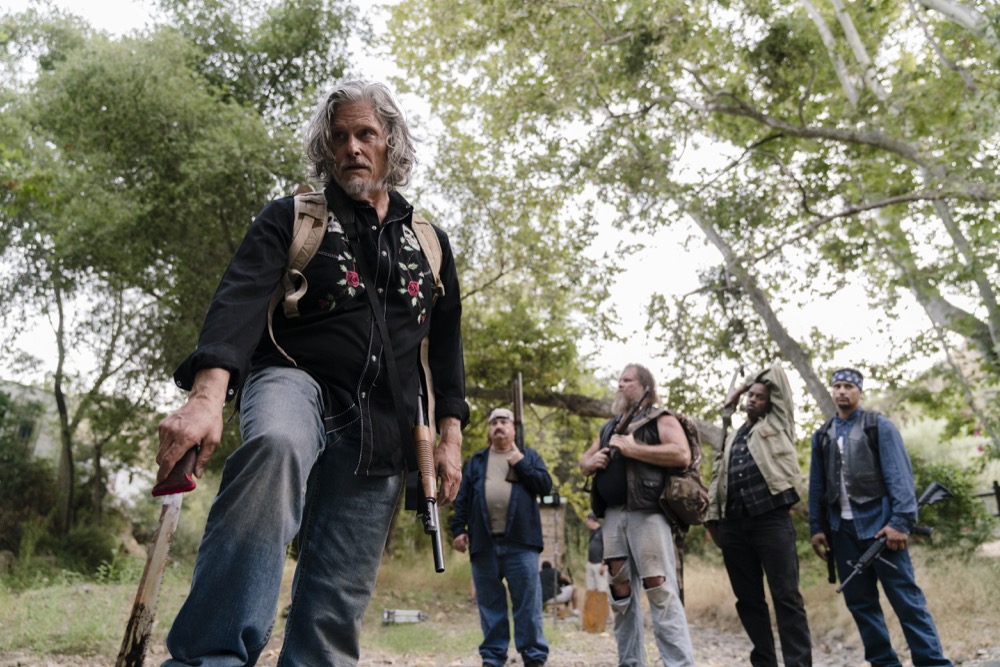 Jeff Kober as Joe in The Walking Dead mini-series "Red Machete."
Since then, AMC has announced three TV movies centered around the recently departed Rick Grimes along with the news that Austin Amelio's Dwight would cross-over into Fear the Walking Dead in Season 5. In recent years they've created mini-series like "Red Machete," "Flight 462," and "Passage." But details on this new longer spin-off are still sparse. Gimple said last year, "We're seeing different lengths of seasons and different formats — though I'm not talking about a 37-minute series. I'm talking about different ways to tell stories, possibly with characters we know and possibly with characters we don't."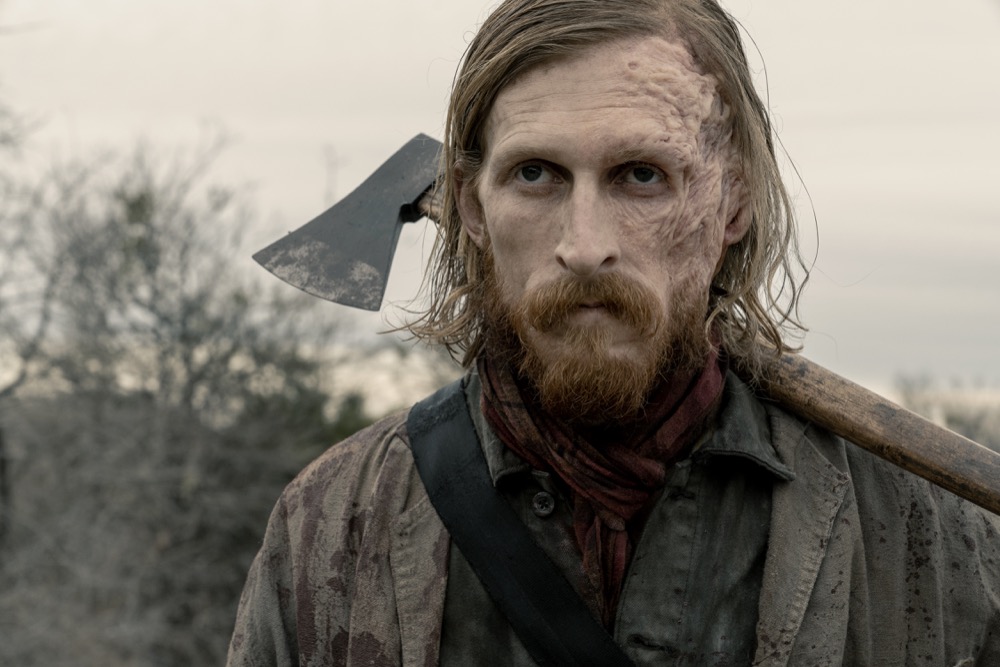 Austin Amelio as Dwight in Fear the Walking Dead Season 5.
We'll still have to wait on details concerning timeline, characters, and distribution. "We're not in a position to talk about partnerships in terms of other territories or ancillary windows, other than that there's a healthy appetite for it and we've had a number of conversations with a lot of players in the space," Carroll said. In the meantime, speculate in the comments what kind of spin-off you would want and which existing character you'd like to see on it. Keep it here for updates on this project and more.