You know the drill. What is Bob Stookey thinking in this photo? Leave a comment below and we'll pick our favorite!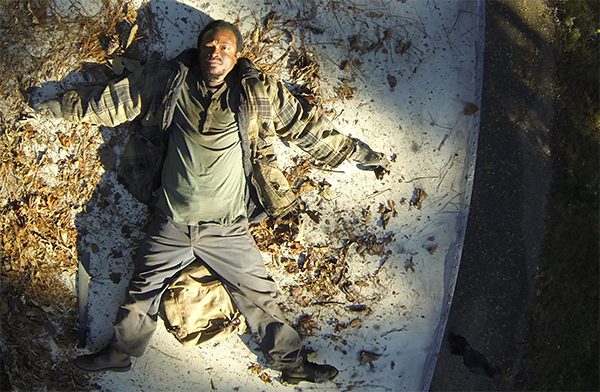 The winner gets a random TWD shirt from our online store shop.thewalkingdead.com!
Creativity counts. Hilarity counts. And, you know, make sure we can understand what you're saying! Only comments left below, on the site, count!
UPDATE: And the winner is…
Joshua J. Miller, whose comment, "If I die, just "leaf" me here." tickled our funny bones.