Sergeant Abraham Ford first encounters our group in Issue 53 of THE WALKING DEAD (part of Volume 9: Here We Remain). Loyal, strong, smart, and capable, Abraham is absolutely a fan favorite in the comic universe.

We're beyond stoked to learn that not only will he be arriving on AMC's The Walking Dead sometime in Season 4, he'll be played by the awesome Michael Cudlitz. Cudlitz has been all over your TV, from Band of Brothers (the best miniseries of all time, do not argue with me) to Southland. He's definitely one of those actors you recognize immediately. And as someone who often plays military or police officers, he's just about perfect for Abraham (even if he is more blonde than redhead—we'll forgive it if he rocks that handlebar).
Lest you doubt how badass Abraham is, check out this page from issue 53 (and it doesn't stop there):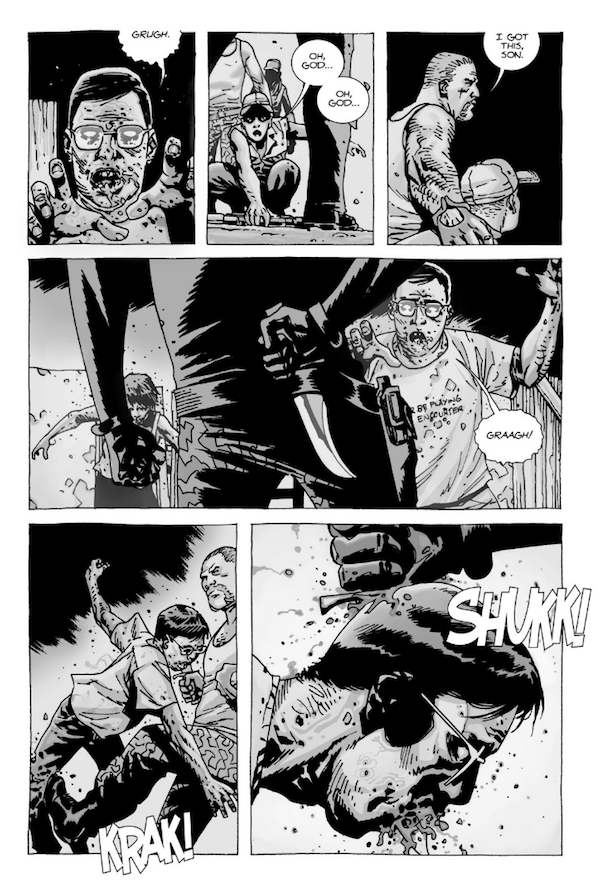 With Abraham arriving, will Rosita and Eugene be in tow..?
What do you think of Michael Cudlitz's casting? Agree? Disagree? Are you familiar with his work? Post below, but don't spoil anything!
Click here to see his IMDb profile.
Click here for his Wikipedia page.
Click here for his Twitter account and give him a follow!