We are back after a crazy month of Walking Dead episodes to bring you the monthly fan mailbag for February 2019. Thanks to all of you who submitted questions on Twitter – we pulled replies from both tweets to get the most well-rounded batch for you. But enough intro, let's jump in!
---
Beta & Alpha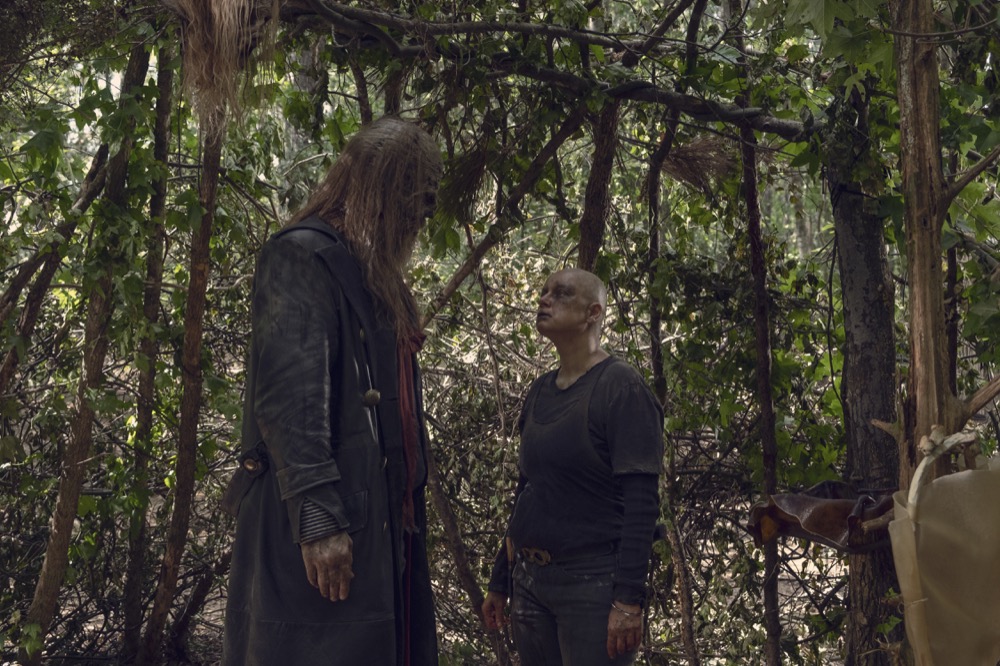 Beta has such a rough voice that I'm already scared. But how he feels to Alpha? Can we expect same love and carying vibes as were in comics?

— Alex loves caryl and y:last man (@insiderinOrbit) February 26, 2019
We wouldn't go as far as calling Alpha and Beta's bond "love" because as far as we know Alpha and Beta were never romantically involved. However, you will see a deep bond between the two Whisperer leaders similar to their connection in the comics. You can catch a glimpse of that in the trailer for Sunday's episode:
---
Carol vs Alpha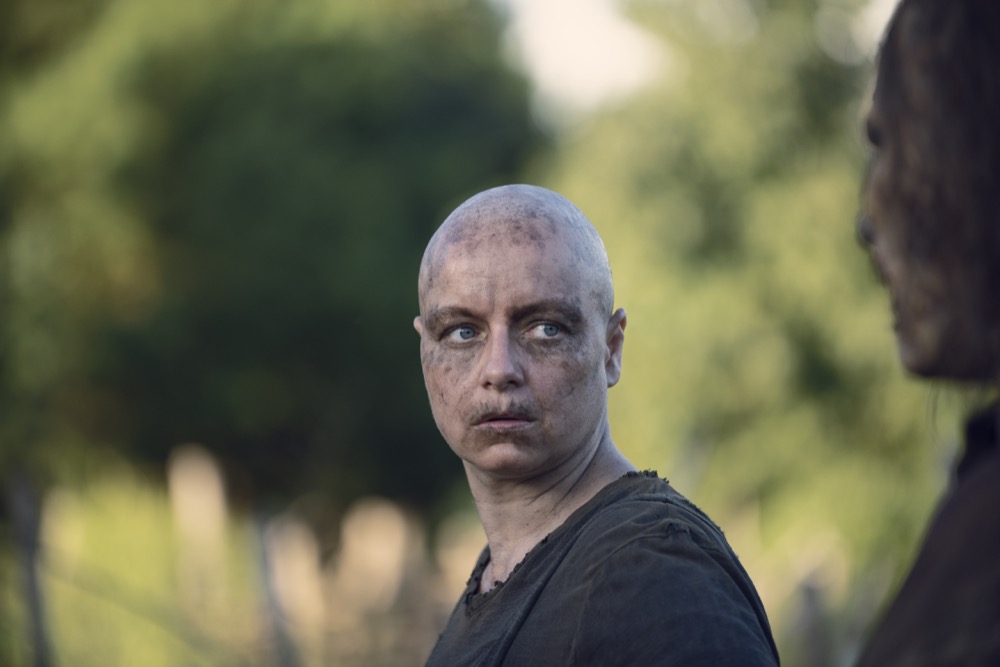 Any chance we'll see a Carol vs. Alpha showdown sometime in the future?

— Nikki (@LilyVLove) February 19, 2019
This has actually been a popular theory since Lydia and Henry compared their mothers back in the Hilltop cell. Although we agree this would be amazing, don't expect to see anything soon.
---
More Negan?
Negan?? I miss that guy

— Zainap??? Caryl/Mcreedus ❤ (@ZainapMcReedus) February 26, 2019
Yup! Just check the stills we posted from Sunday's episode. Negan's in it and has some really interesting scenes with Michonne. Just because he's locked up again doesn't mean his story is.
---
Meanwhile In Alexandria…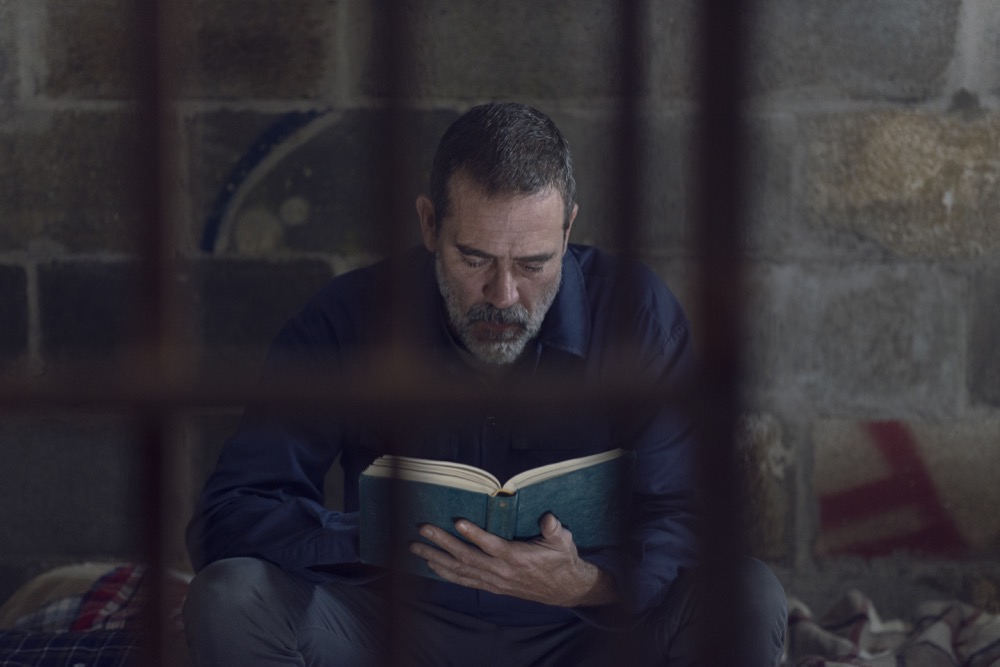 What is Negan and everyone at Alexandria doing while this is all going on?

— LxG (@LukexGamingz) February 26, 2019
You'll find out next week, but mostly going through Pink Floyd's discography.
---
Mysterious Insignia
What does this symbol means?? pic.twitter.com/yTlOB45rRT

— Zainap??? Caryl/Mcreedus ❤ (@ZainapMcReedus) February 26, 2019
The Walking Dead historically teases new groups and threats seasons ahead of time (see: Terminus, the Wolves, The Saviors). But we might be getting an explanation on these sooner rather than later.
---
More Gracie/Aaron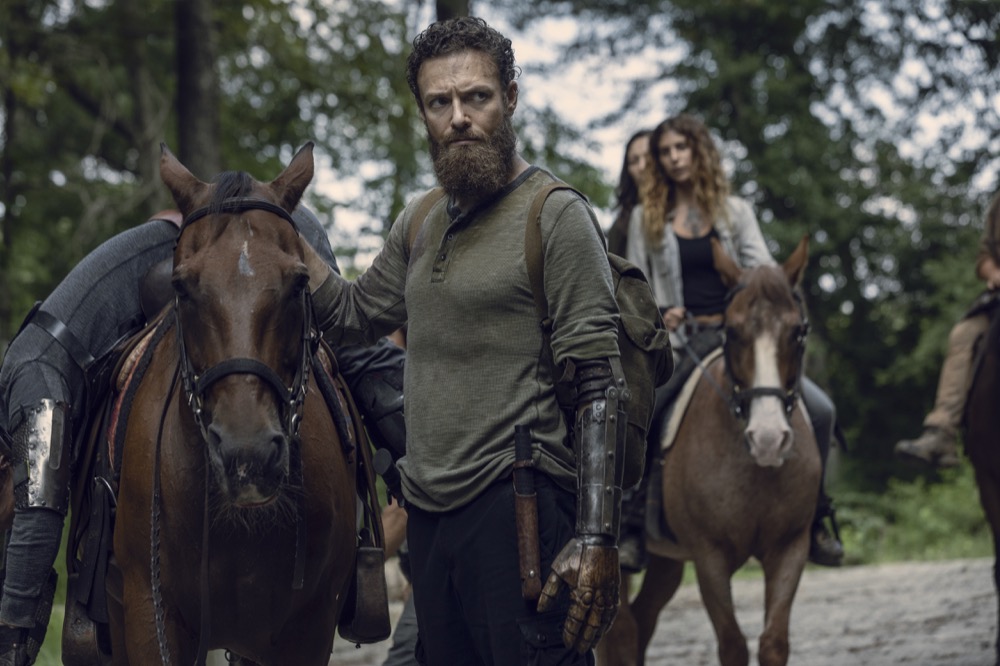 will we get to see gracie again??? i wanna see aaron in full dad mode

— nicole rhee (@debnamgrimes) February 26, 2019
Very possible, especially since we'll see Alexandria in the coming episodes.
---
Kingdom Movie Nights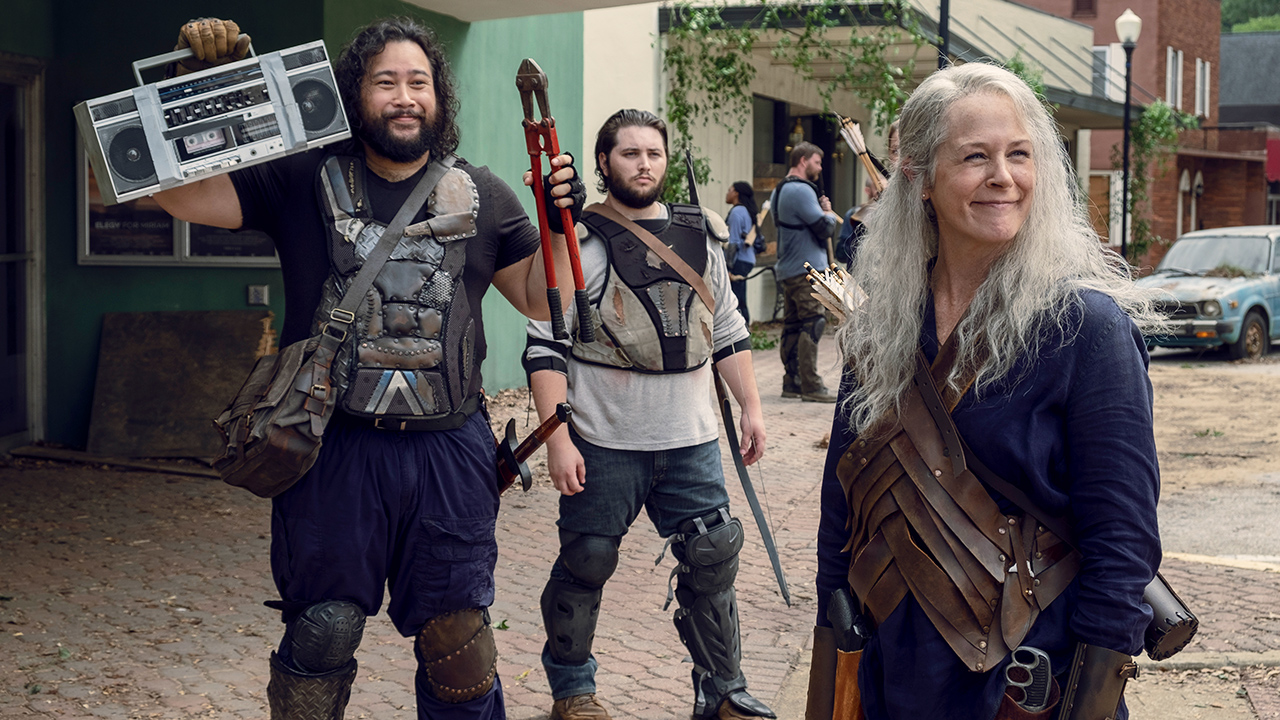 Can I join The Kingdom's movie nights ? I'll bring my own popcorn

— Katia Salazar (@ItsJustKatia) February 27, 2019
You sure you want to go?
---
Michonne's Rift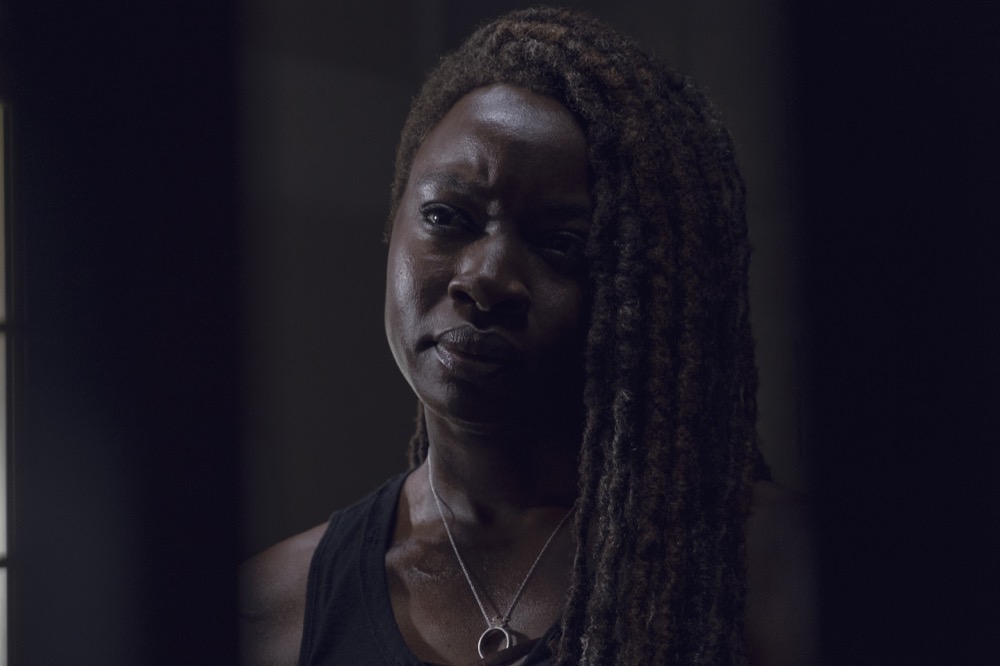 What happened that caused Michonne to be so cold and have a rift between ASZ & the other communities?

— ❄️Jack ?‍♂️ #RenewZNation?‍♀️ Frost❄️ (@GroupOfGamers) February 20, 2019
It's no secret that the communities have drifted apart since Rick's departure six years ago. Michonne's part in this is complicated, but rest assured you'll get clarity on it soon. Michael Cudlitz recently told Entertainment Weekly, "Where we're dealing with Michonne, where she has separated herself from the Hilltop group, and sort of isolated herself with just Alexandria, we're not exactly sure why. We will find out later. A lot of it's tied to the 'X' that we see on her back." Speaking of…
---
The X Men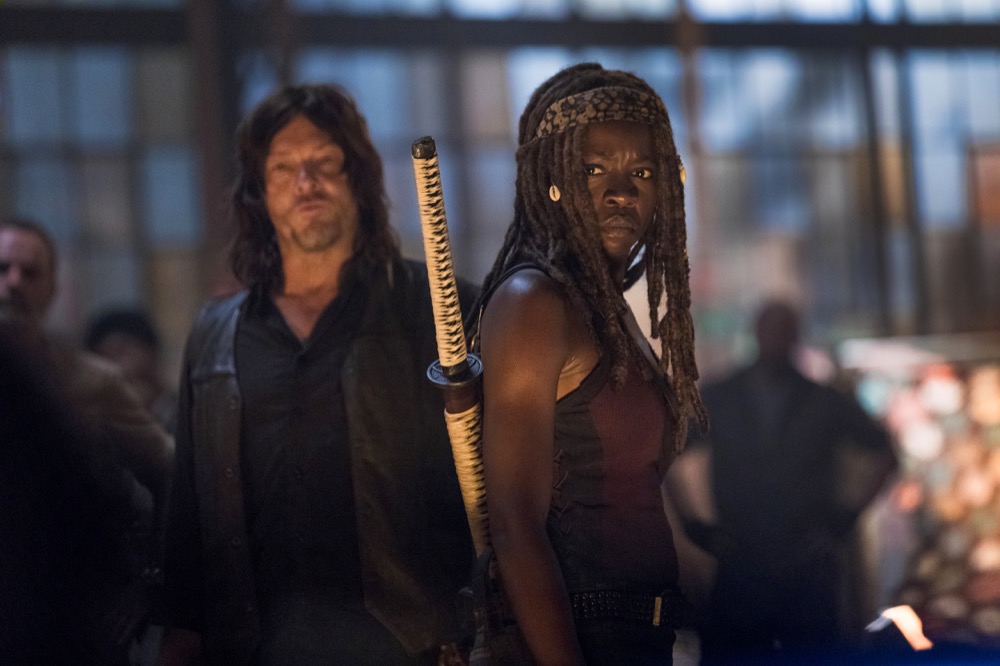 On a scale of 1 to 10, how dark is this X storyline? And how is Rosita??

— sam (@rositaxtwd) February 26, 2019
It's bad. Norman Reedus recently said on Talking Dead, "It is a backstory actually, but you'll find out what happened with that is something that just happened between Michonne and Daryl. And the rest of the group don't really know what that is yet, but something horrific happened right there and you'll learn later, with the new people coming into the group, that there's certain lines that you don't cross but we crossed them," Reedus said. "And just between she and I, that's our little secret, but it's a really dark, dark secret."
Michael Cudlitz also told EW, "It's a really f—ed up story. It's a big, really f—ed up thing that happened during that (six-year time jump). At some point, we will find out about it. You will find out eventually what that is. It was bad." And bad it was. Also, Rosita's doing great.
---
Coping Without Rick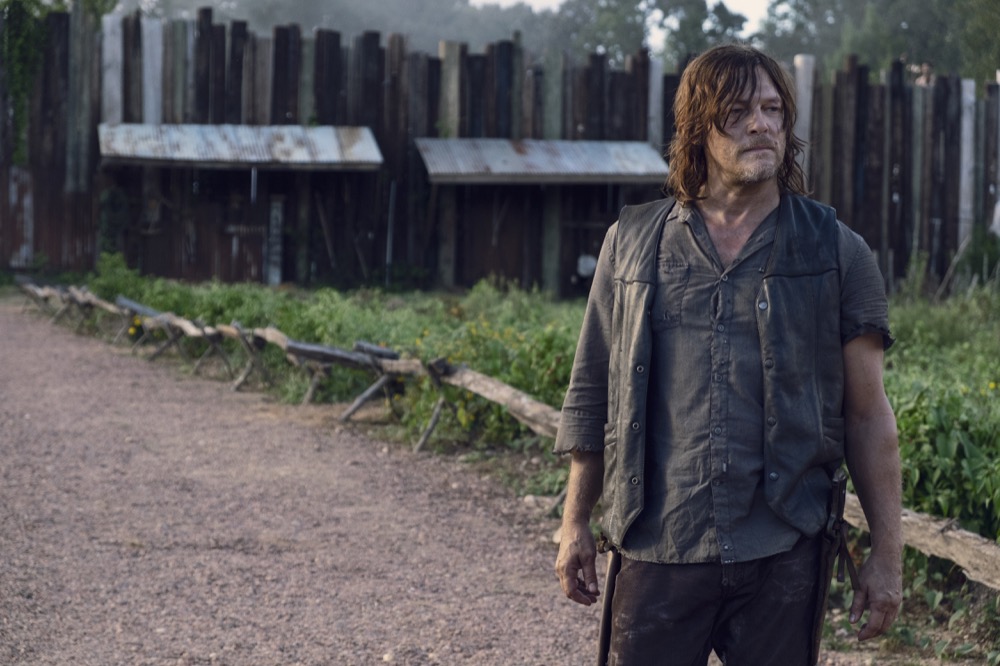 What are the chances that we will get a flashback, showing how Daryl and Michonne coped and dealt with Rick's "death"? I need this! We never got to see due to the timejump.

— luthern (@luthernbryan) February 27, 2019
Sounds like those flashbacks could be a good time to do that, but again those scenes could have still happened years after his disappearance. Just wait and see.
---
Pregnant Michonne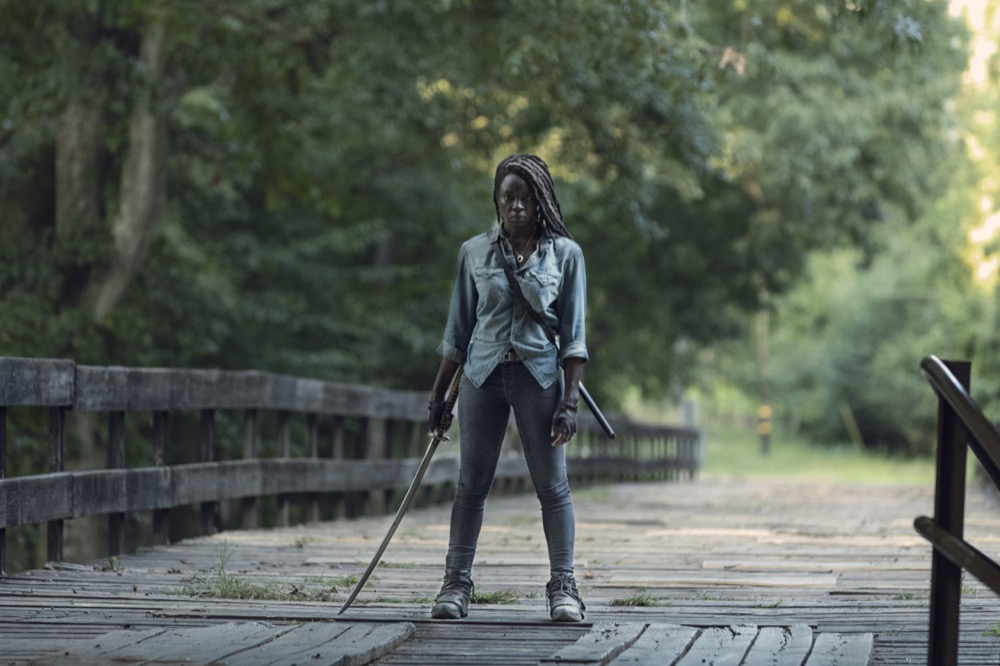 will?we?ever ? get ? to ? see ? michonne ? with ? a ? baby ? bump ? ?

— ??????. (@virellyaa) February 19, 2019
Well, we do know there will be a flashback episode sometime this season (via the X scar backstory), so it's possible Michonne could be pregnant during it. You'll just have to wait and see!
---
Michonne Expectations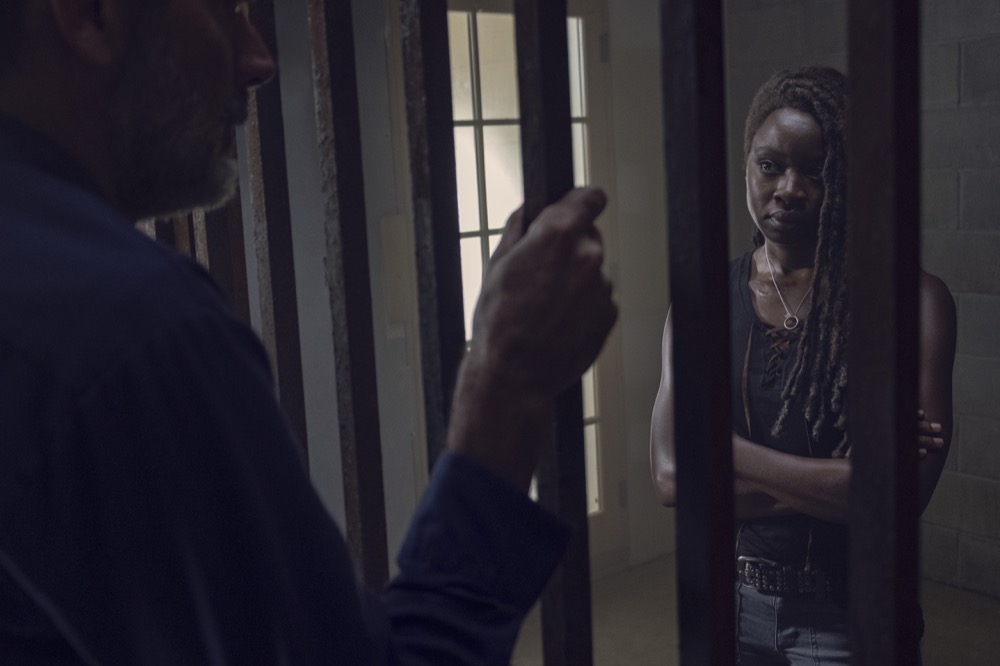 what can we expect from michonne in the rest of the episodes besides being badass?

— danii ? (@michonnesokoye) February 26, 2019
You're right on Michonne's perpetual badassery, that's a 24/7 job for her. But aside from that and her backstory we just mentioend, expect her to wrestle with her leadership role at Alexandria and continued isolation from some of the other communities. You can see hints of that in the trailer we posted above for next week's episode.
---
Grimes Family Scenes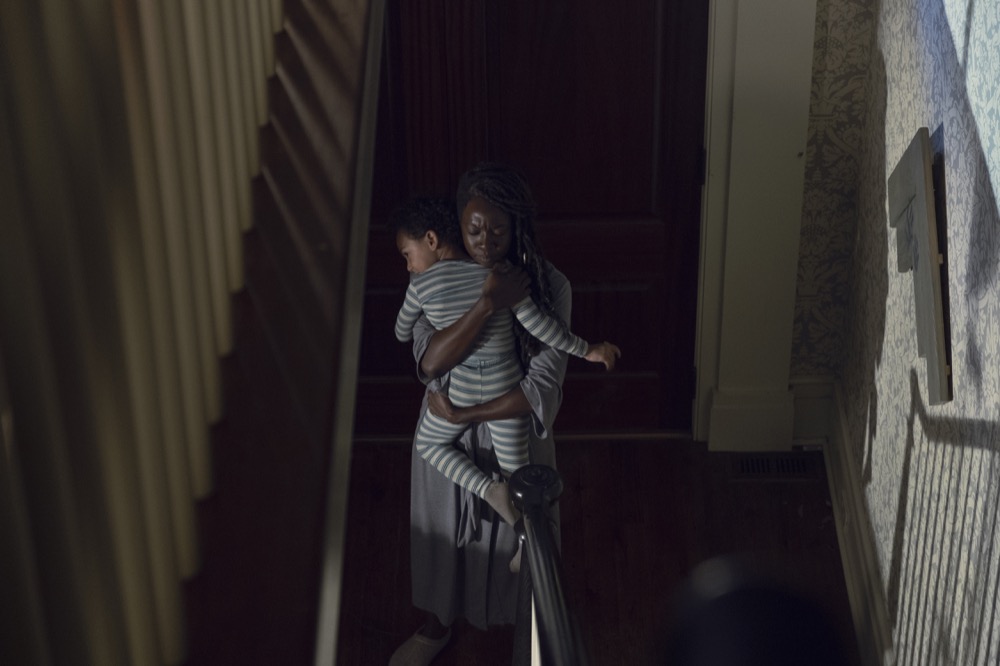 out of 1-10, how high is the chance of us getting michonne, judith, and rj family scenes together?

— danii ? (@michonnesokoye) February 26, 2019
9.9.
---
RJ's Daddy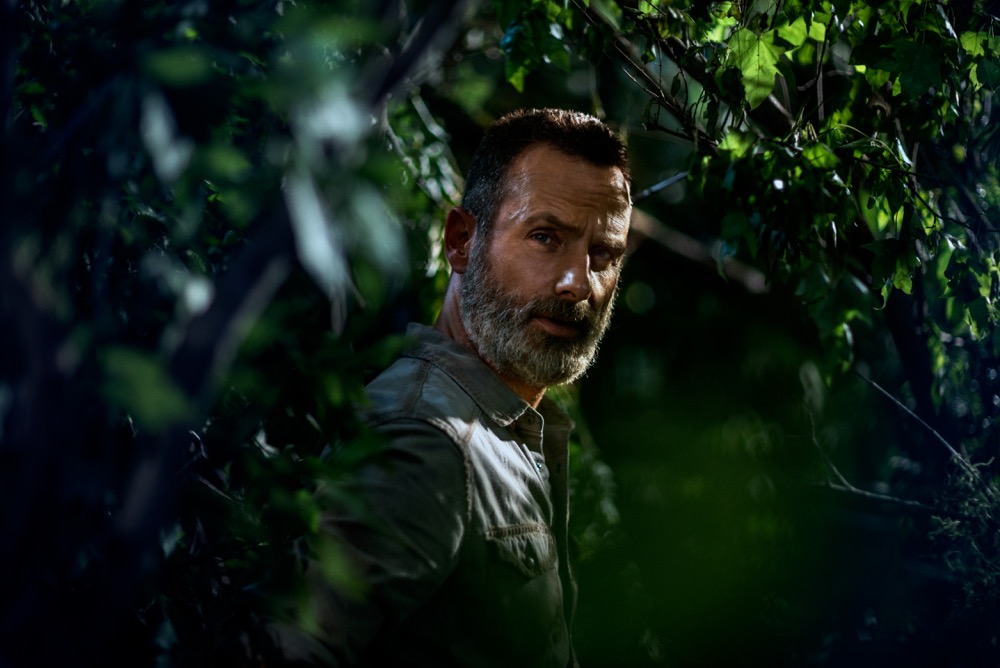 Is Rj Ricks? I mean we assume so but just making sure.

— Linda Marie (@Linda_1187) February 19, 2019
Oh man is this a thing? Yes, his name is Rick Jr and is entirely Rick and Michonne's kid. Angela Kang confirmed it with Entertainment Weekly back in November 2018, "That is Rick junior, R.J., who's scampering around. In episode 3, they go, 'Well, let's maybe start planning for the future in other ways.' That was part of their hopefulness, that they believed that they could build a world where children could thrive. The kind of tragedy of it is that Rick was not around to see this happen. But for Michonne, it's just another person that she is fighting for, and that she wants to keep safe, but it's part of what plays into some of the philosophy and decisions behind how Alexandria is run, which is a big part of the story going forward for the season."
---
Grimes Family Legacy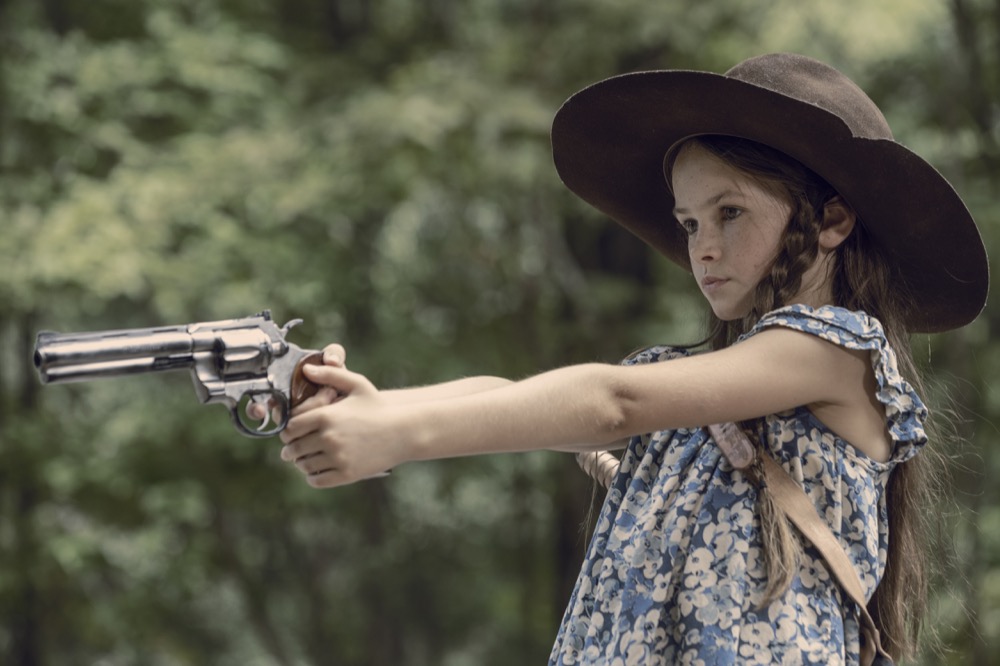 Will we see RJ kill a walker ?

— Megan | twd theories (@walkingwithmegz) February 19, 2019
Nah he's too young. Judith on the other hand…
---
The Charter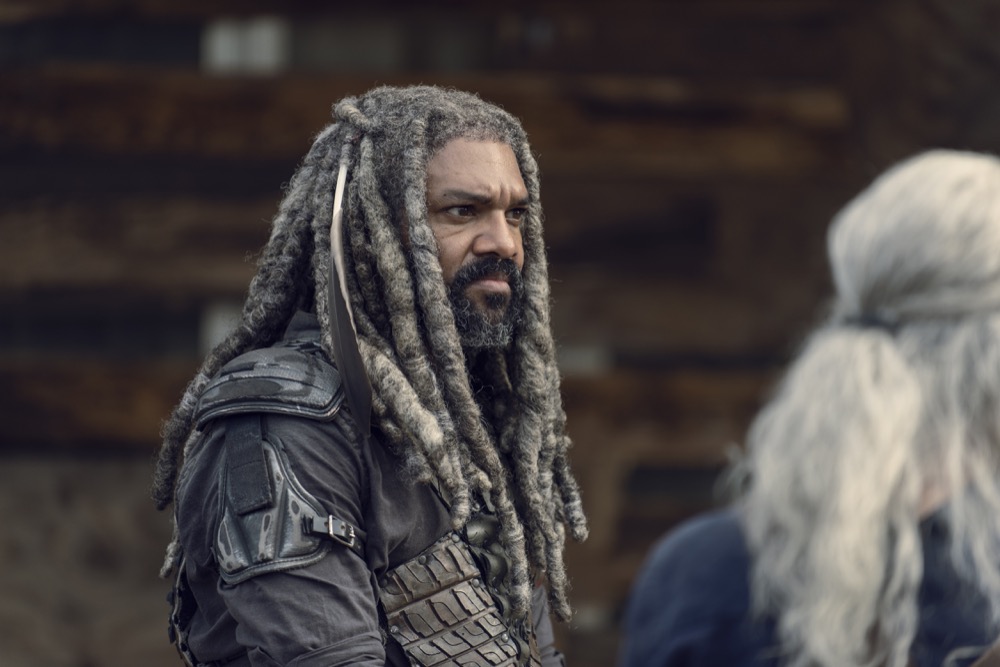 Will Ezekiel and Michonne talk about the charter?

— ZM ❤️ Ricarzekichonne (@zombie_madam) February 20, 2019
That would require one of them to put their differences aside and actually travel to the other community. But there is a Fair right around the corner…
---
Carl/Henry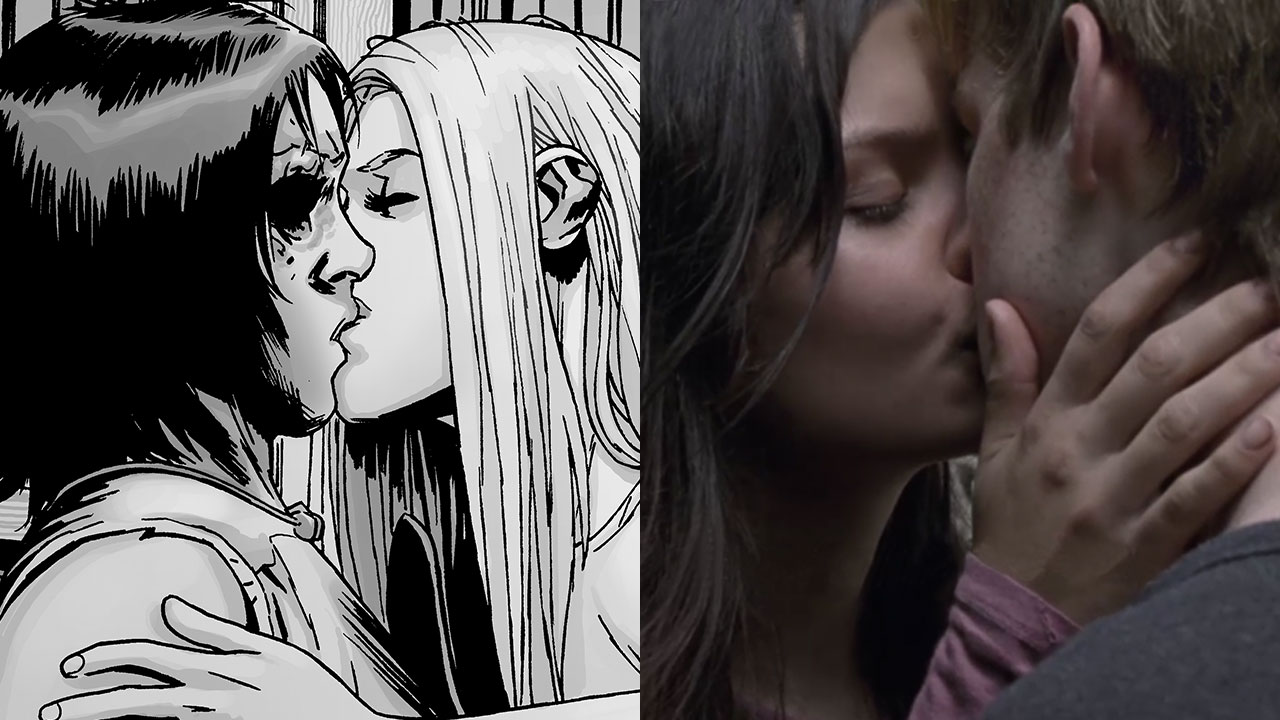 would carl and henry have been good friends? yeah

— nicole rhee (@debnamgrimes) February 26, 2019
You know, I think Carl and Henry WOULD get along if Carl were still around. Carl would be six or so years older than Henry, so it might be a older/younger brother situation, but at least Henry's 1000x better than Ron. Plus, add in Lydia, Enid, and Alden to this fan fiction parallel universe and we've got some awkward relationships going on. We dig it, someone write this up.
---
Rick's Whereabouts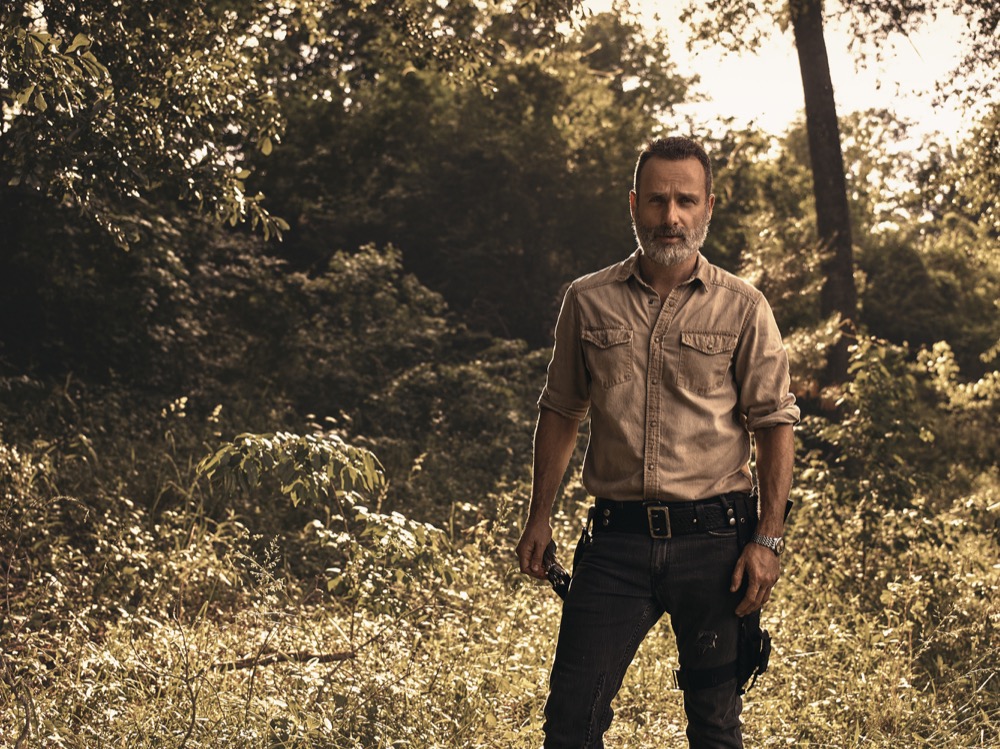 I know Rick survived. I want to see where he's at and what they're doing to him.

— Ms. Dezi (@theOGmsdezi) February 26, 2019
Wait for the movies, you'll get your questions answered there (hopefully).
---
Heath's Whereabouts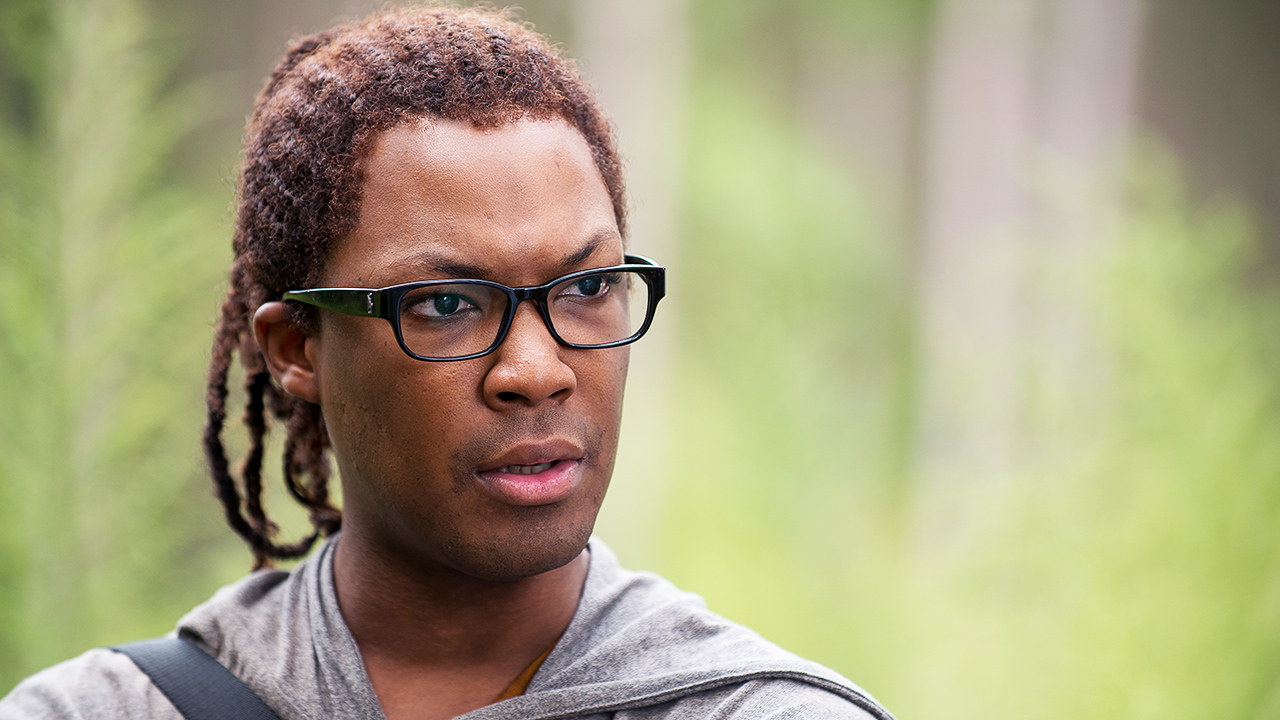 What happened to health ??

— Rhys Stevens (@RhysStevens11) February 26, 2019
For those who didn't see our article a few months back, Showrunner Angela Kang confirmed to INSIDER's Kirsten Acuna that Heath was traded to Jadis' helicopter community. "That was kind of the intention that we had in the back of our heads this whole time," Kang said when asked about Heath's location. "Even back in that season where you know we had to write the wonderful Corey Hawkins out because he had huge opportunities in the feature film world…those seeds were already set there." Hopefully we'll see him in the movies!
---
Carol/Daryl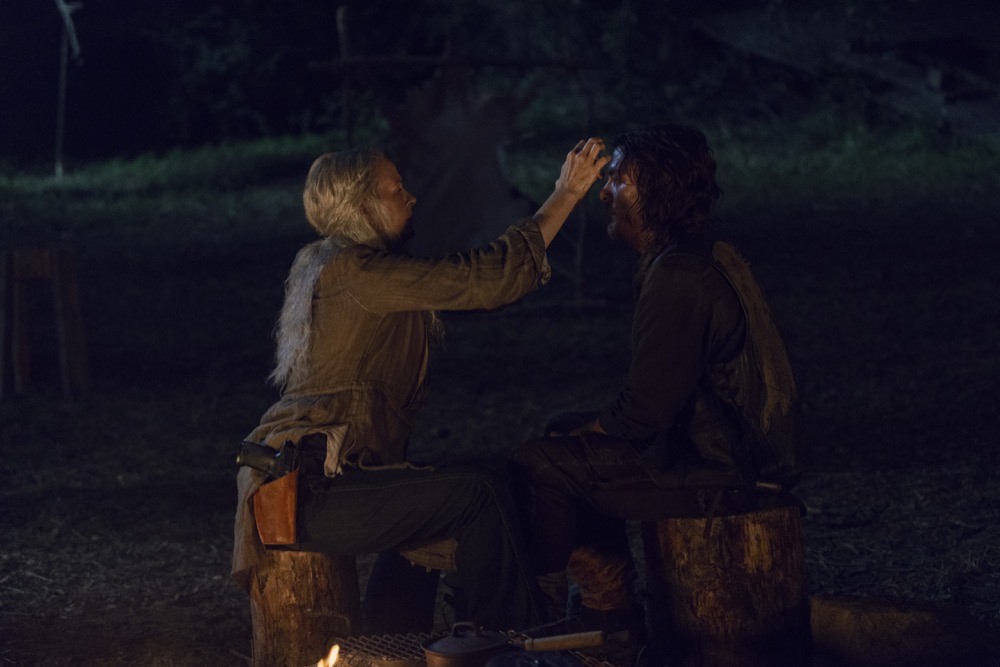 Any more Carol and Daryl scenes for the Mid-season?

— Zainap??? Caryl/Mcreedus ❤ (@ZainapMcReedus) February 20, 2019
With Daryl by Hilltop and Carol at Kingdom it'll be difficult for the two to meet up, but that Fair though…
---
Fear's New Season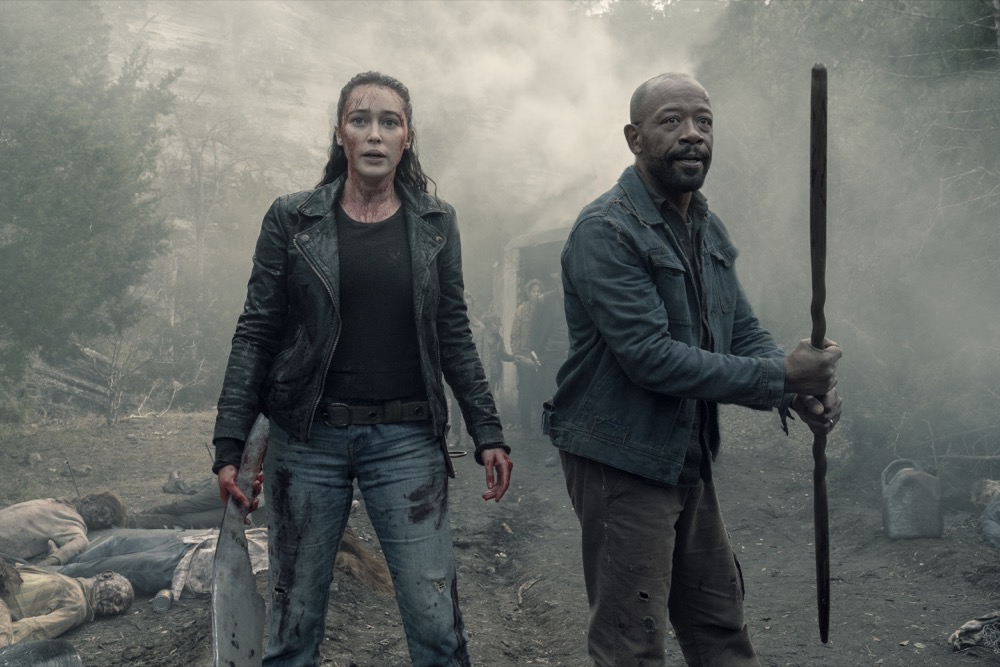 Any update on #FearTWD Season 5?

— The Walking Dead World (@TWalkingDWorld) February 26, 2019
All's quiet on the Fear front lately. So far, AMC has only revealed the Dwight crossover news, five images from the new season, and a promise to return this Summer. Outside of that, we still haven't heard word on a release date or anything else. If we were placing bets, we'd wage AMC would drop a trailer after the Season 9 Finale at the end of March – complete with new footage, characters, and a release date. But for now we'll just have to wait and see.
---
Dwight & Morgan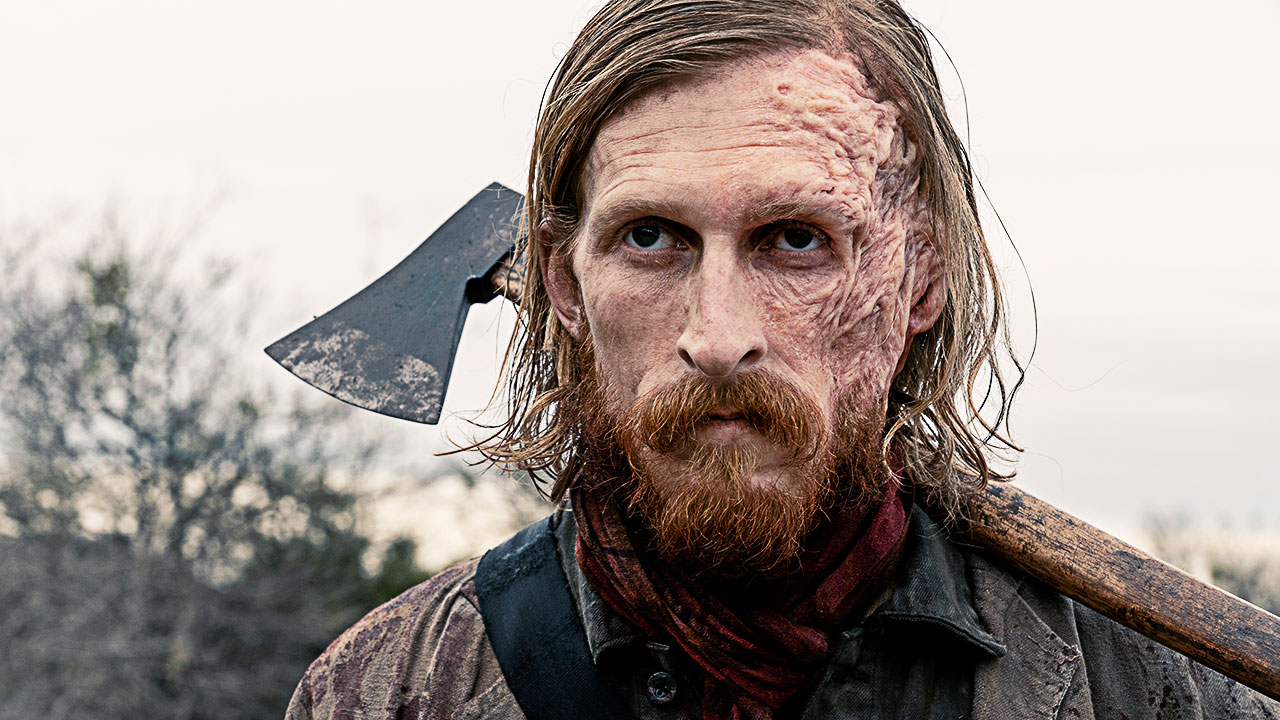 Will Dwight and Morgan become friends?

— Zainap??? Caryl/Mcreedus ❤ (@ZainapMcReedus) February 26, 2019
Last time we saw Dwighty boy he had separated himself from the Saviors and was (sort of) in good graces with our heroes at Alexandria (minus Daryl threatening to kill him if he ever returned). Not sure if he and Morgan ever interacted, but with Dwight searching for his wife and Morgan searching for people on Al's tapes, it's entirely possible they'll have common goals and yes, become friends. Or Dwight will be the Negan of Fear – who knows!
---
Zeke Updates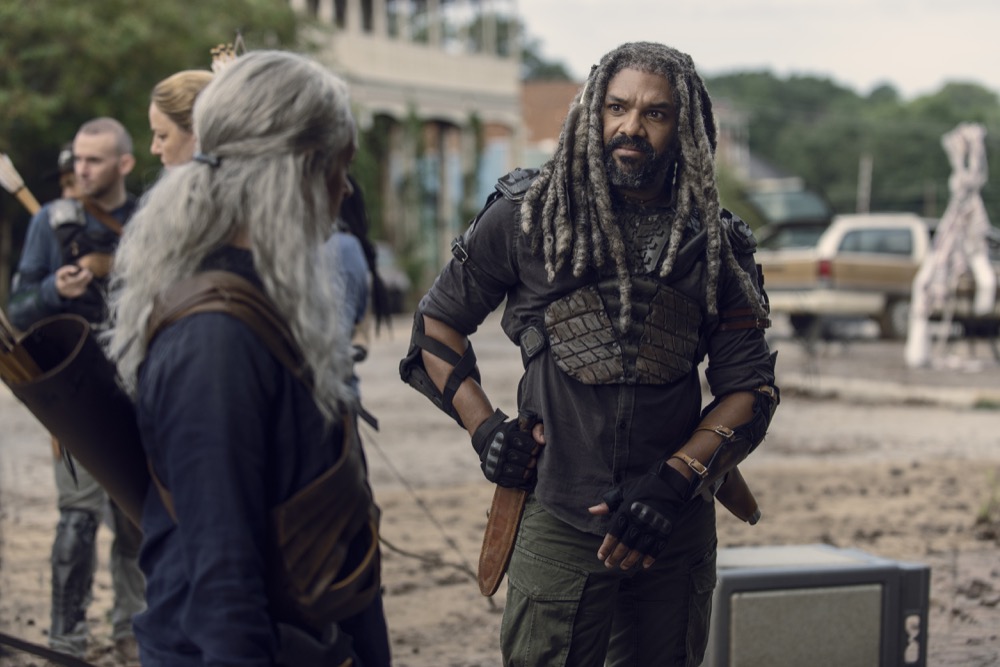 I'm running out of ways to ask you about Ezekiel, so please just tell me something new about Ezekiel?

— amanda ? (@ezekielsking) February 26, 2019
The King has a lot of great storylines this season with the Fair coming up, so get excited for that.
---
Professor Connie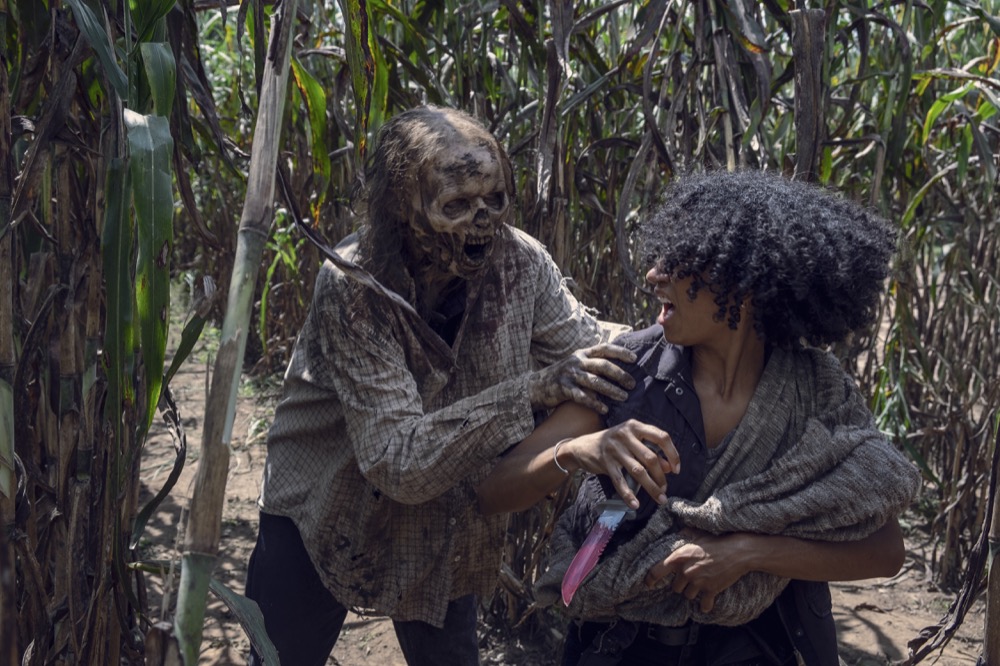 Will Connie teach Daryl ASL?

— DixonVixen217 (@DixonVixen217) February 26, 2019
I wouldn't hold your breath for a full-length course on it, but safe to say Daryl might pick up some ASL in his travels with Connie.
---
Addy/Sophia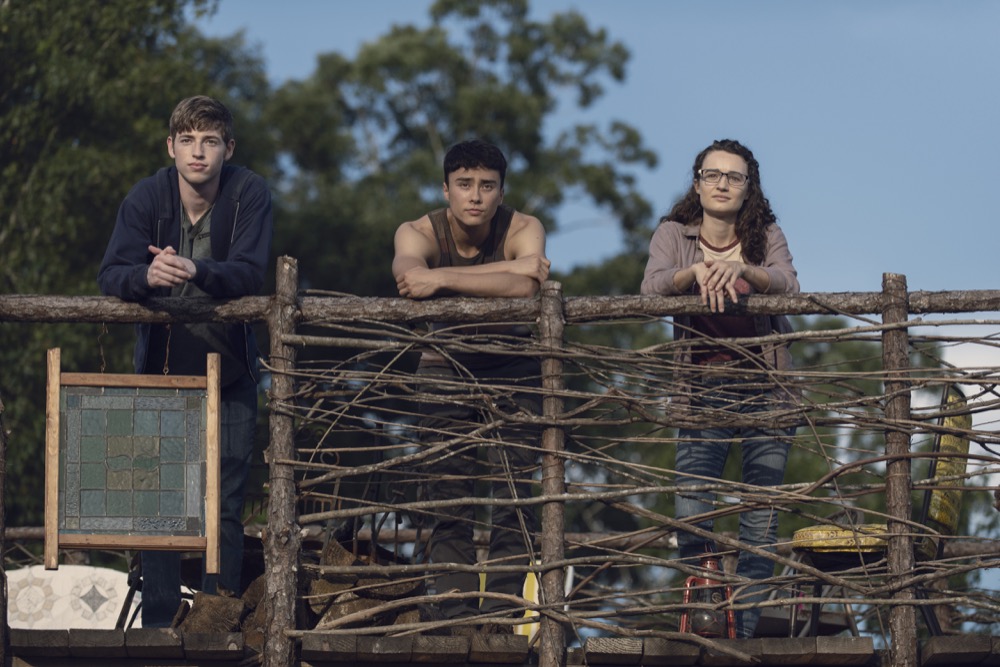 Is Addy comic Sophia in the show? Are we going to see friendship between her and Henry ?

— Anu (@AnulovesCaryl) February 26, 2019
Good catch! Although no show-exclusive character is a direct translation from someone in the comics, Hilltop teen Addy (or Adeline) does have a lot in common with Sophia (who's still alive in the source material). For example, Addy and Sophia both had chemistry with Henry/Carl, they both live at Hilltop, along with other similarities we won't get into just yet. However, in the comics Sophia and Carl have a MUCH deeper bond than Addy and Henry because they knew each other from the beginning. Also, Sophia gets jealous of Carl's relationship with Lydia, something we have yet to see Addy do with Henry in the show.
---
About This Tease…
what the fuck is this pic.twitter.com/ksHuYkLqmS

— danii ? (@michonnesokoye) February 19, 2019
Ohhh you'll find out soon enough.
---
TWD The Next Generation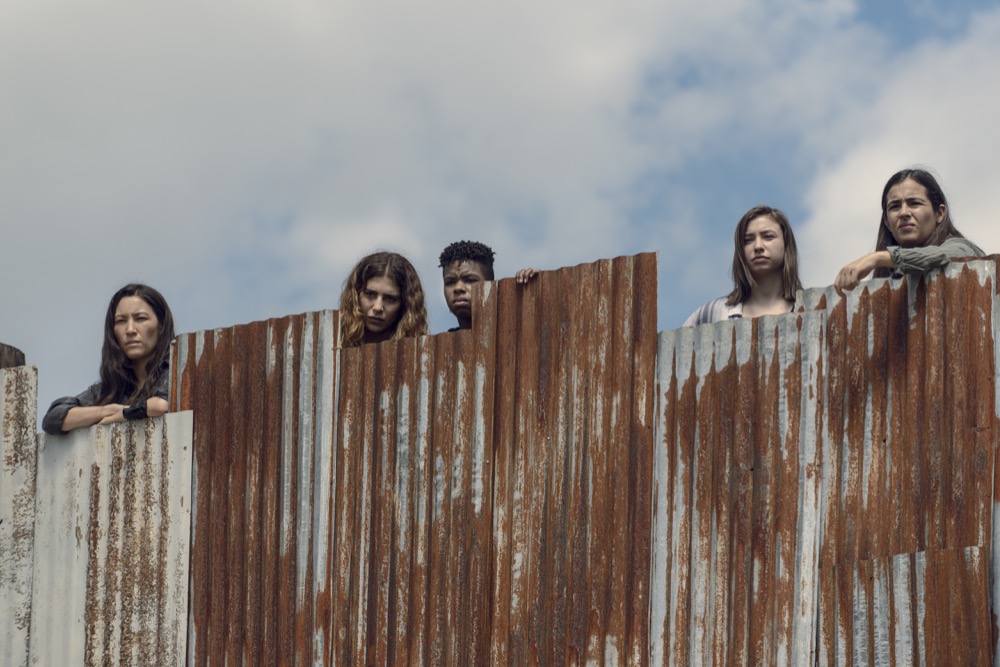 With most of the main characters leaving or dying, are there plans for a TWD: The Next Generation after a time jump with the current kids but older as a way to continue TWD universe?

— Grimes Family❤️???????? (@courtgirl26) February 20, 2019
In a way The Walking Dead has already been rebooted. Magna's group, Henry and the Hilltop teens, and Lydia and the Whisperers have almost as much screen time as the OGs. Plus, AMC's "Walking Dead Universe" plan will include movies, spin-offs, and more. So to answer your question, sort of!
---
Carol and Lydia?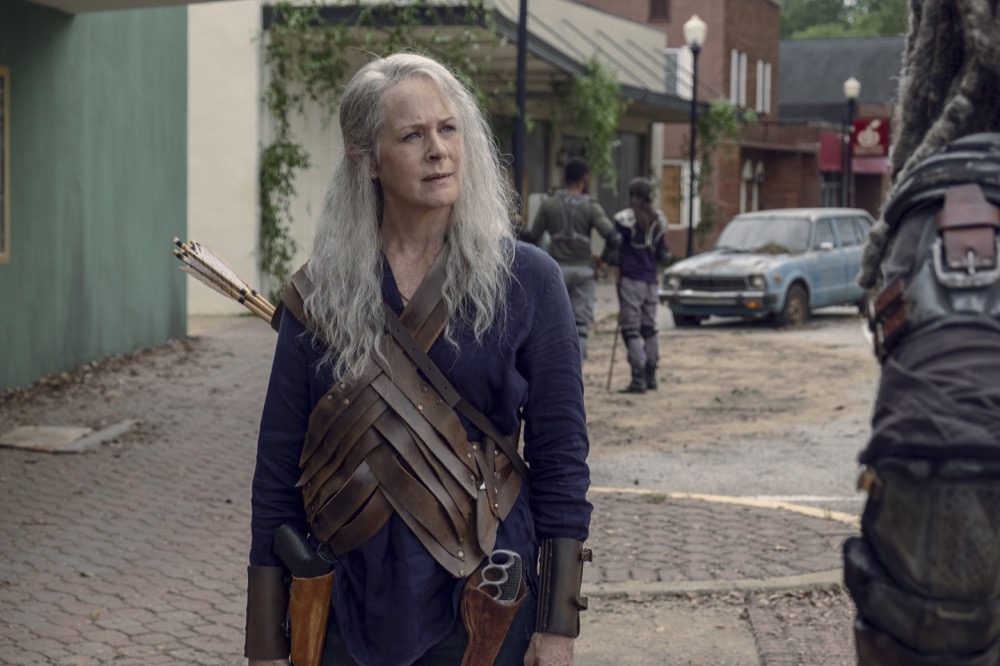 Will Carol and Lydia have any substantial interactions? Will Carol talk to Henry about Lydia?

— ZM ❤️ Ricarzekichonne (@zombie_madam) February 20, 2019
Can't tell you yet unfortunately, but a Lydia/Carol scene sure would be fun to watch.
---
Rapid-Fire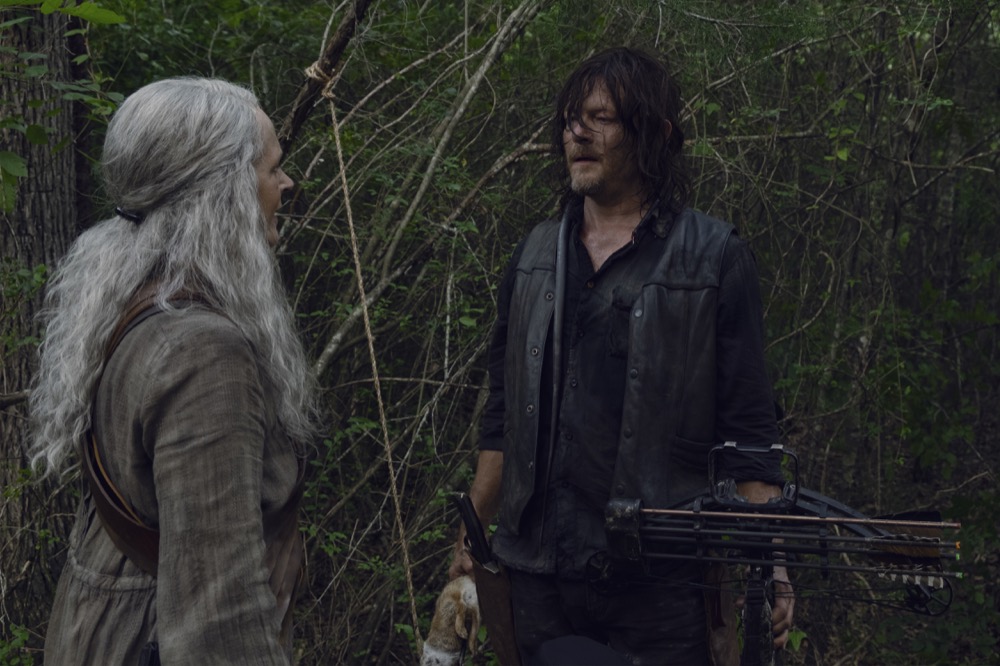 Are Carol and Daryl going to meet each other soon?
What the hell happened to Cindy and company?
Is Daryl going to go undercover among the Whisperers?

— MarziaMelissaStan (@MarziaMel) February 26, 2019
1. Eventually
2. We haven't seen Cyndie and co since the six-year time jump, but suffice to say they're back at Oceanside with their dark past behind them.
3. Sometimes Daryl gets Dwight's storylines from the comics, so it's something to watch for.
---
One Word
If you could tease one word that sums up the remainder of Season 9 and might give us a slightly spoilery little hint, what would it be? ?

— Sarah J. Crist (@ubiquitousurn) February 20, 2019
Trust.
---
"Dalpha"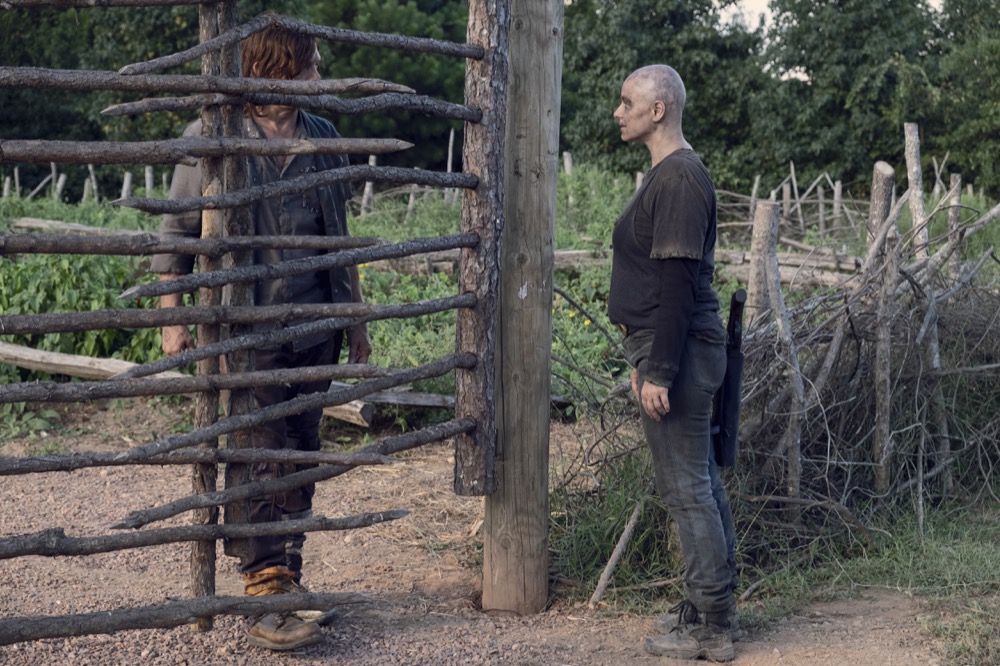 We deserve Dalpha, what a Badass couple that would be?

— Anu (@AnulovesCaryl) February 26, 2019
What? No. I think that's enough mailbag for this month.
---
And that wraps up this month's mailbag! Thanks for submitting questions to BOTH our tweets – hopefully we answered your questions. Catch us at the end of March for an inSANE mailbag that will have all of TWD Family talking. Until then!