Today at SXSW we were finally able to tell the public the premiere date for OUTCAST! Speaking at our panel, Robert Kirkman revealed that Outcast will premiere the first episode of the ten-episode season on Cinemax FRIDAY, JUNE 3RD. Not only that, but the show has been picked up for a SECOND SEASON!
---
Here are some excerpts from the official press release:
"OUTCAST has been a passion project of mine for many years," said Kirkman. "Seeing it come together has been a huge thrill for me. What we've been able to achieve on CINEMAX, with its unprecedented creative freedom, frankly, almost scares ME at times."
Based on the Skybound/Image comic title by creator Robert Kirkman and artist Paul Azaceta, OUTCAST follows Kyle Barnes, a young man who has been plagued by demonic possession all his life. Now, with the help of the Reverend Anderson, a preacher with personal demons of his own, Kyle embarks on a journey to find answers and regain the normal life he lost. But what Kyle discovers could change his fate — and the fate of the world — forever.
Patrick Fugit ("Gone Girl") stars as Barnes, a man searching for answers, and for redemption, who sequesters himself from those he loves for fear of causing greater hurt.
Philip Glenister ("Life on Mars") stars as Reverend Anderson, a West Virginia evangelist who believes he is a soldier in God's holy war against the forces of evil on Earth. An inveterate drinker and gambler, he doesn't believe God intends people to sweat the small stuff.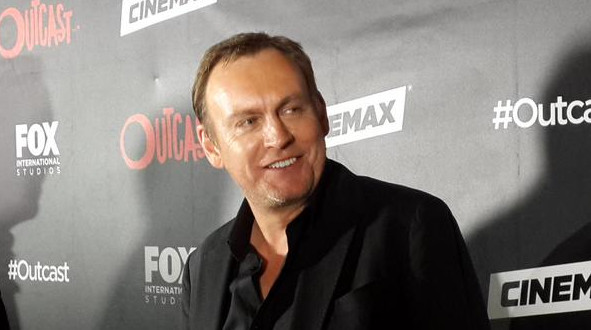 Gabriel Bateman ("Stalker") stars as Joshua Austin, an eight-year-old who lives across town from Kyle. To his family's dismay, he appears to be in the clutches of demonic possession, but there's something very different about this possession and its connection to Kyle Barnes.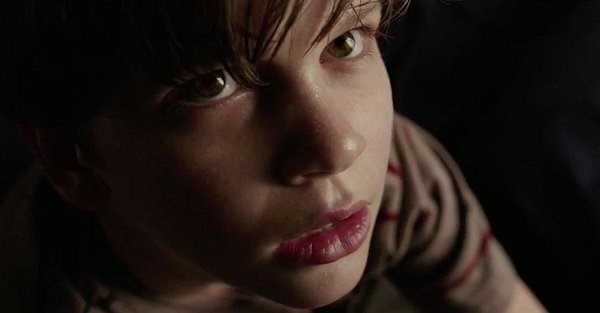 ---
Catch up on the comics by grabbing Volumes 1 and 2 in our Skybound shop!