How will Season 8 end? Who will live and who will die? And will more Walking Dead characters cross over into Fear? We try to answer that and more in our fan mailbag for the week of April 12th, 2018.
---
What's Next For Eugene?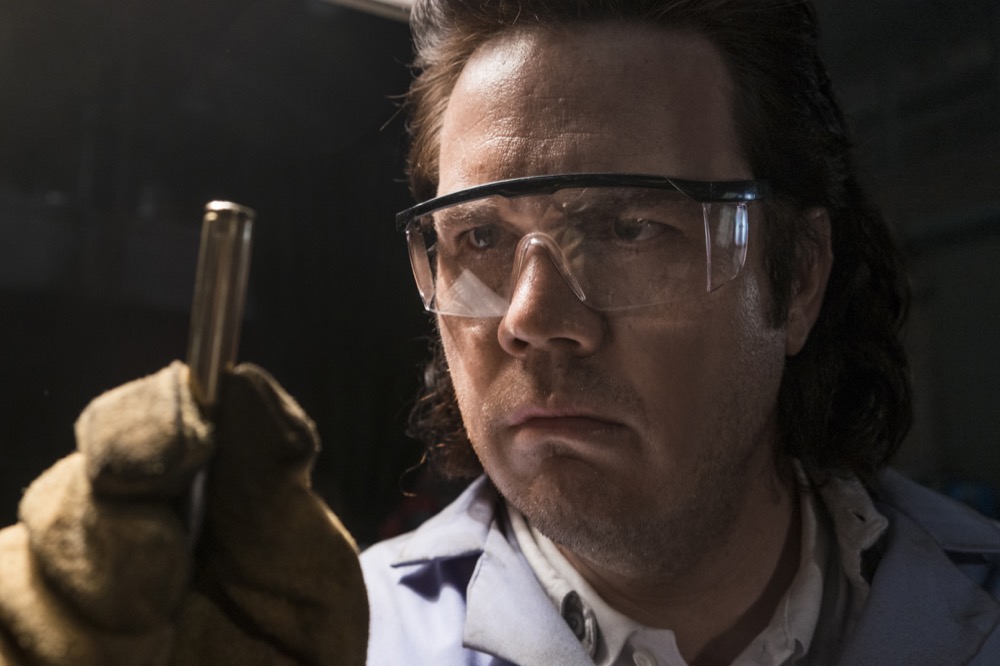 What does Eugene's fate holds after 815 ? i really wouldn't enjoy seeing him die that soon. He's a changed man and he wants to be a change for the people that helped him change.

— Francisco (@FarmerNegano) April 11, 2018
Almost no one has correctly predicted what's in store for Eugene during the Season 8 Finale and beyond. And we kind of like that. We can tell you that you'll see plenty of him in this final episode.
---
More Jesus?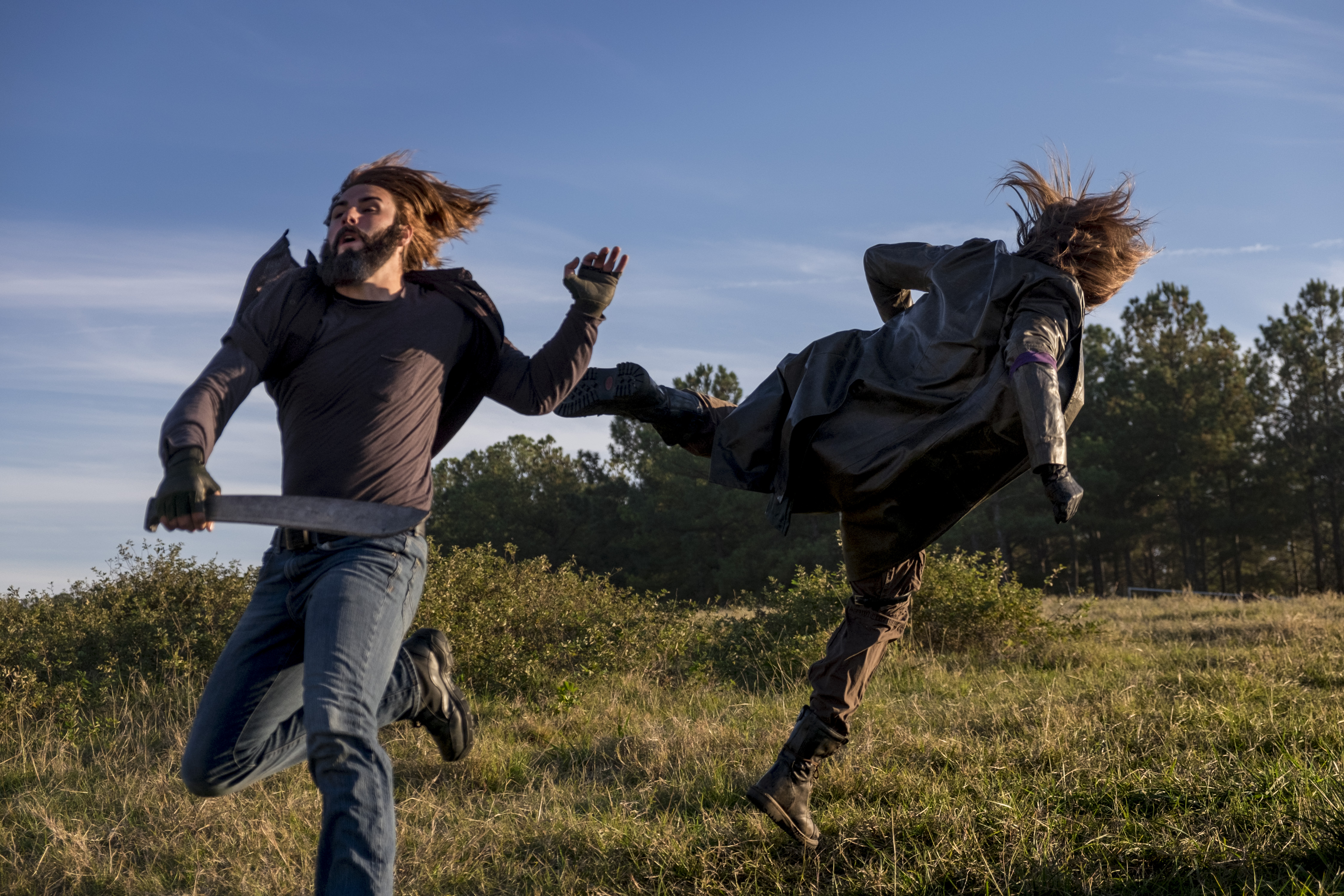 Please tell me Jesus actually gets more that 30 seconds of screen time. And lines.

— beejohnlocked (@kelli_pope) April 12, 2018
Yes and yes, we'll let this picture from the finale speak for itself.
---
Is Dwight Doomed?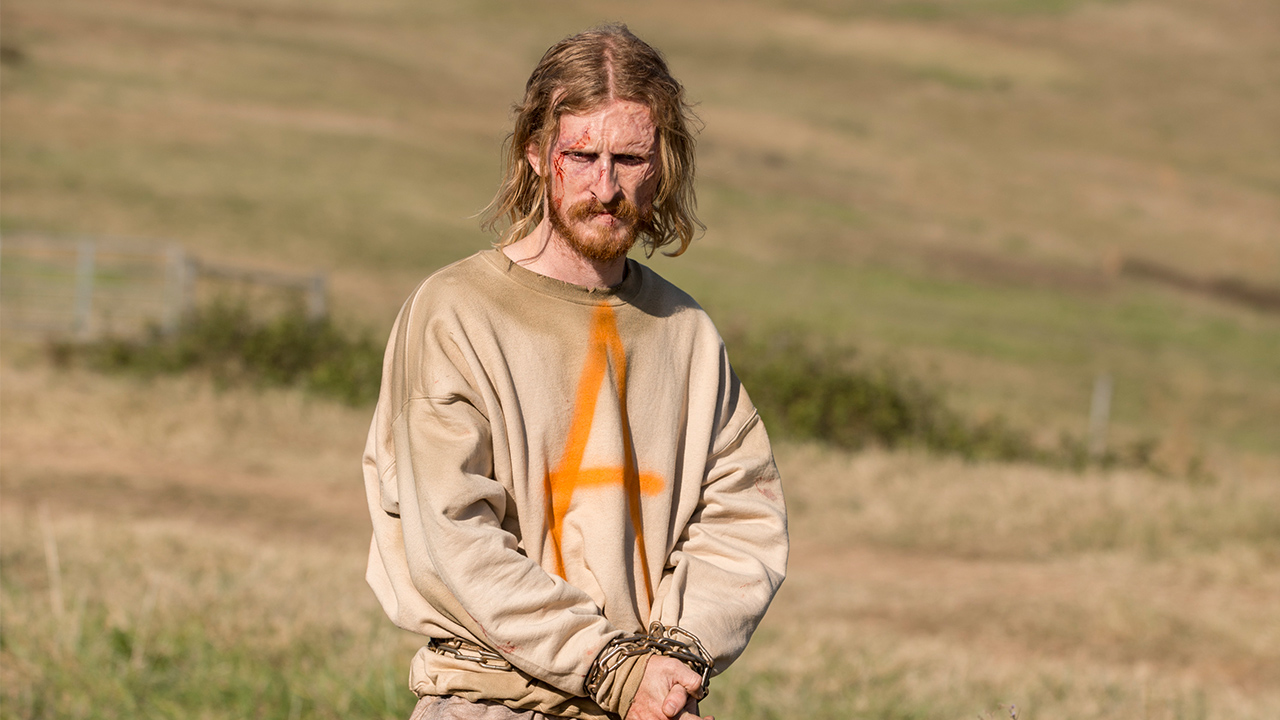 Please tell me that Dwight will survive the season ?!

— Patrícia Daniela (@pattydanny22) April 12, 2018
That would be a spoiler – so let's just however say it plays out you still won't see much of him after the Finale.
---
Can't They Just Get Along?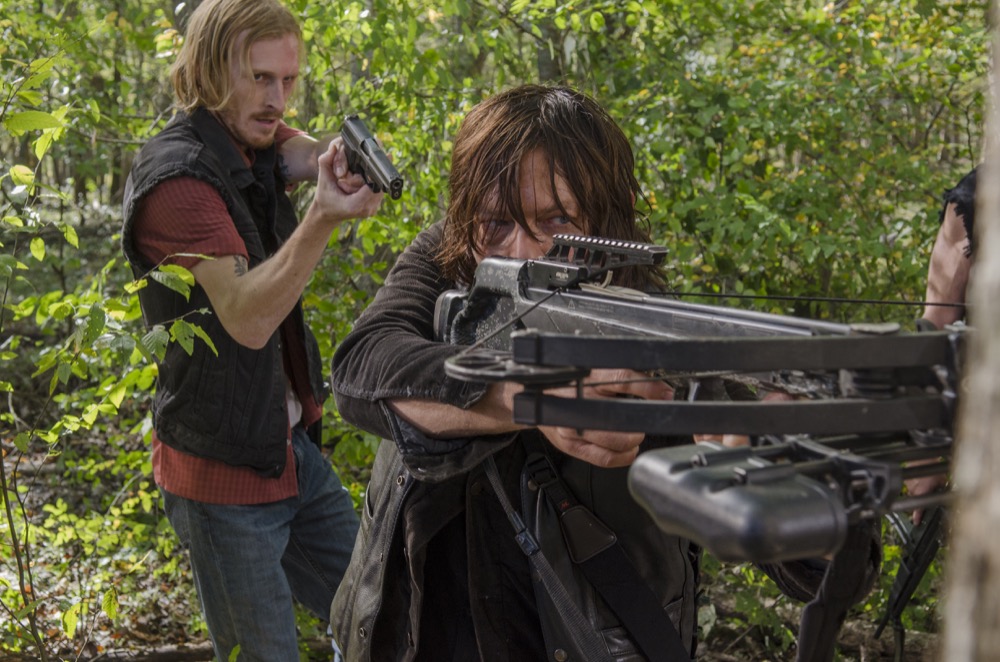 With Dwight giving Rick and co. false plans. Can we expect Daryl to forgive him this season? Or is that a Season 9 thing?

— Dunny (@DunnyTWD) April 11, 2018
Glad you asked! Despite all the drama Dwight and Daryl have gone through there will be some closure between them. "We all do horrible things in this world and Dwight did a bunch of crappy stuff and Daryl gets it," Norman Reedus told Entertainment Weekly back in February. "…and Daryl knows that Dwight's operating from a place of fear. Not to give anything away, but I'm very happy with that storyline going forward."
---
What About The Saviors?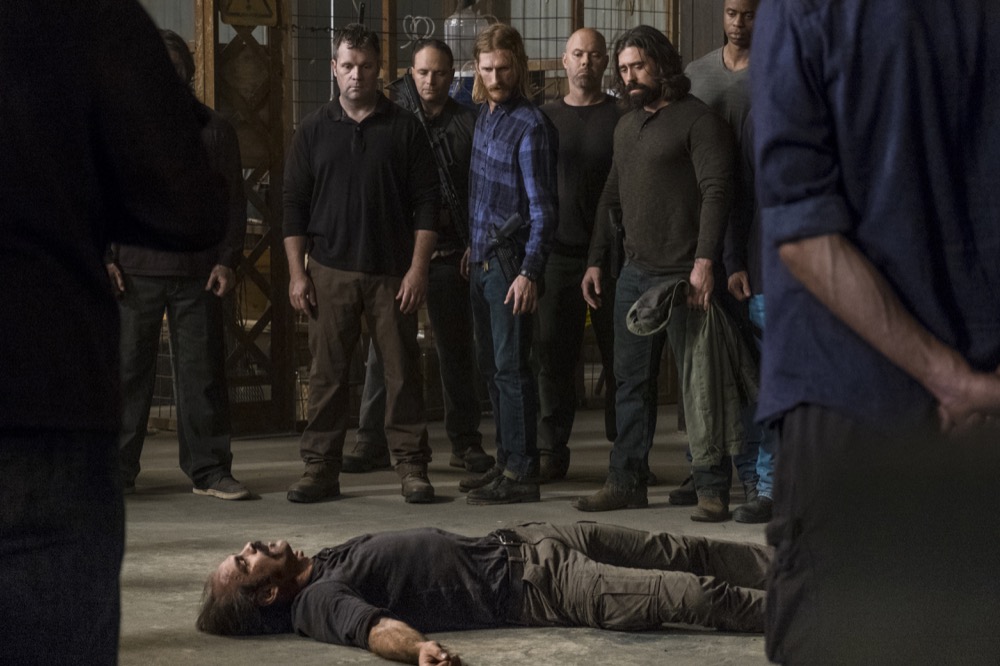 How many Saviors will be still left alive after S8? i'ts seems they still have more than 100 i believe and i can name a few who could certain fit in that category of outliving.

— Francisco (@FarmerNegano) April 12, 2018
It's fair to say there will be casualties on both sides of the fight during the Finale – including a fair amount of Saviors. How many will be left? Enough.
---
Oceanside to the Rescue?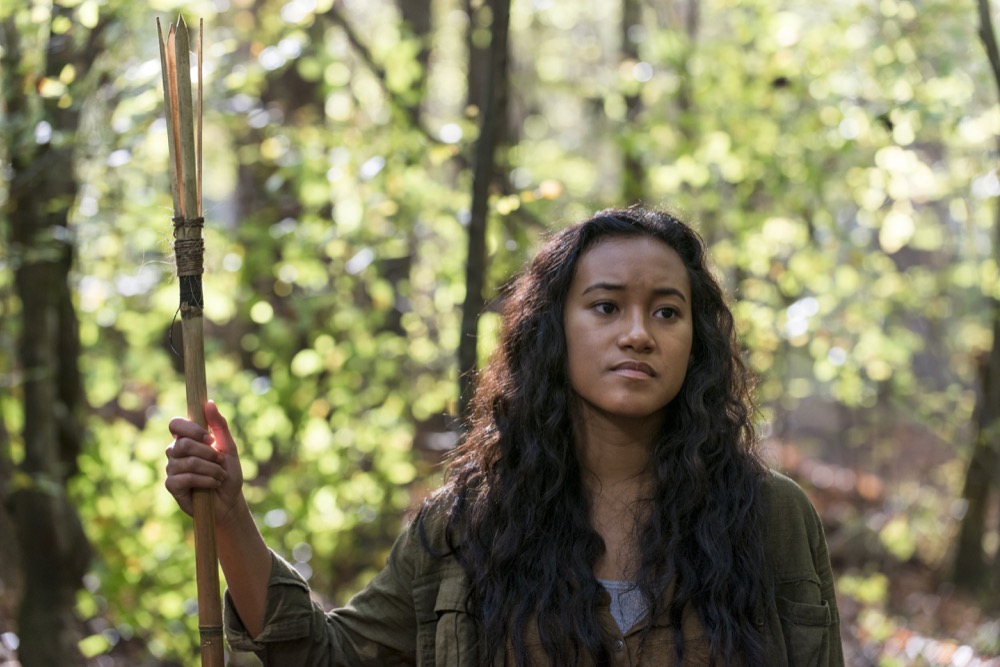 Will Oceanside play a big role in who wins the war? I have a feeling Cyndie will be big in S9

— Welsey Blake (@TwittaaIsTrash_) April 11, 2018
It's very probable that Oceanside will be a part of the Season 8 Finale in some way, but maybe not the way you're thinking.
---
Will We See Jadis?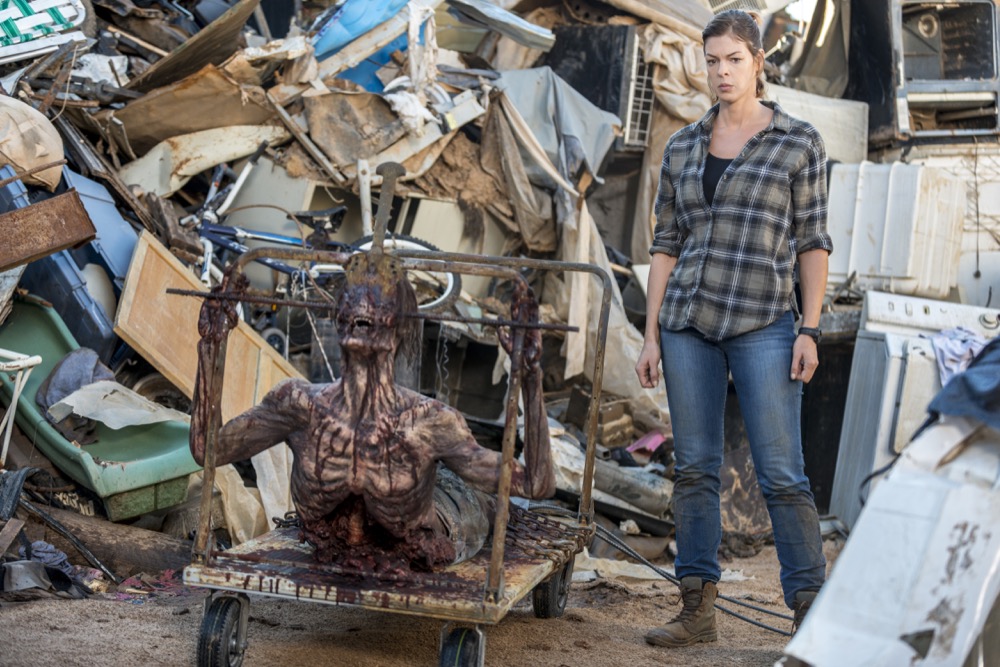 What will be Jadis role in Season 8 finale ? if she's envolved too that is.

— Francisco (@FarmerNegano) April 11, 2018
Jadis will make a brief cameo in the finale and that's all we can say.
---
Why So Serious?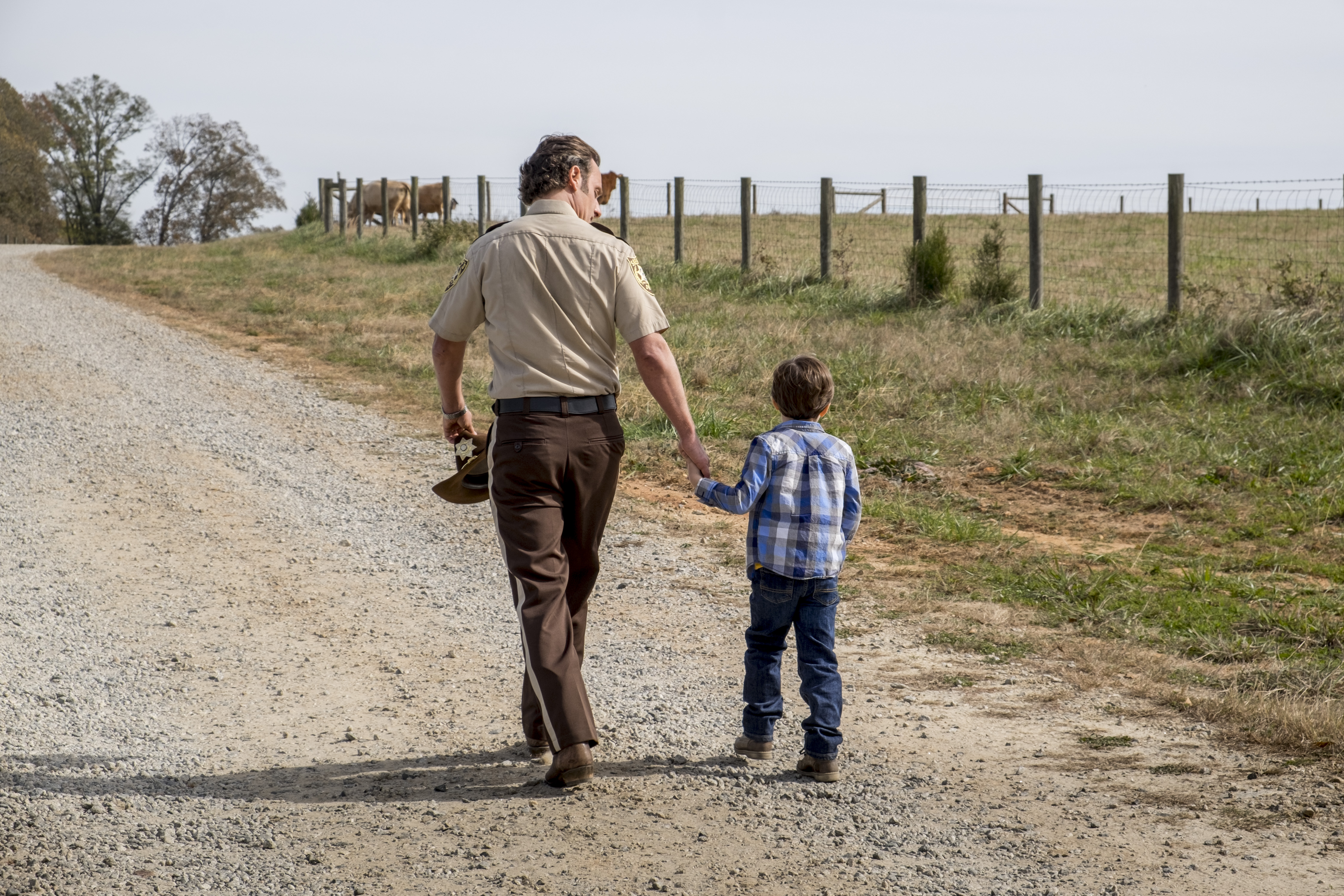 I heard this is an emotional episode of #TWD Coming up… can we get a hint as to why its emotional?

— Jason Voorhees (@7thJason) April 11, 2018
You heard right! And we'll just leave this picture here to answer your question.
---
Post War Build?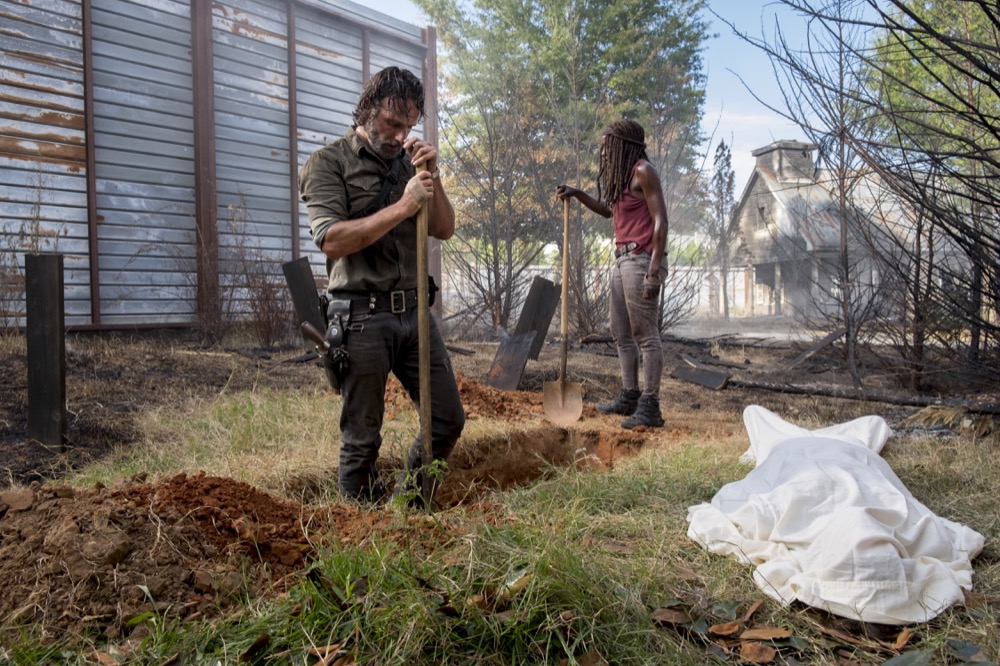 Will Rick and Michonne rebuild Alexandria after the war?

— ❤Danai❤Michonne❤Okoye❤ (@applesmints) April 12, 2018
You're assuming Rick actually wins the war – we still have an entire episode to get through! But if the comics are any indication, then yes, Rick and Michonne will get right to re-building Alexandria like Carl envisioned.
---
Time Jump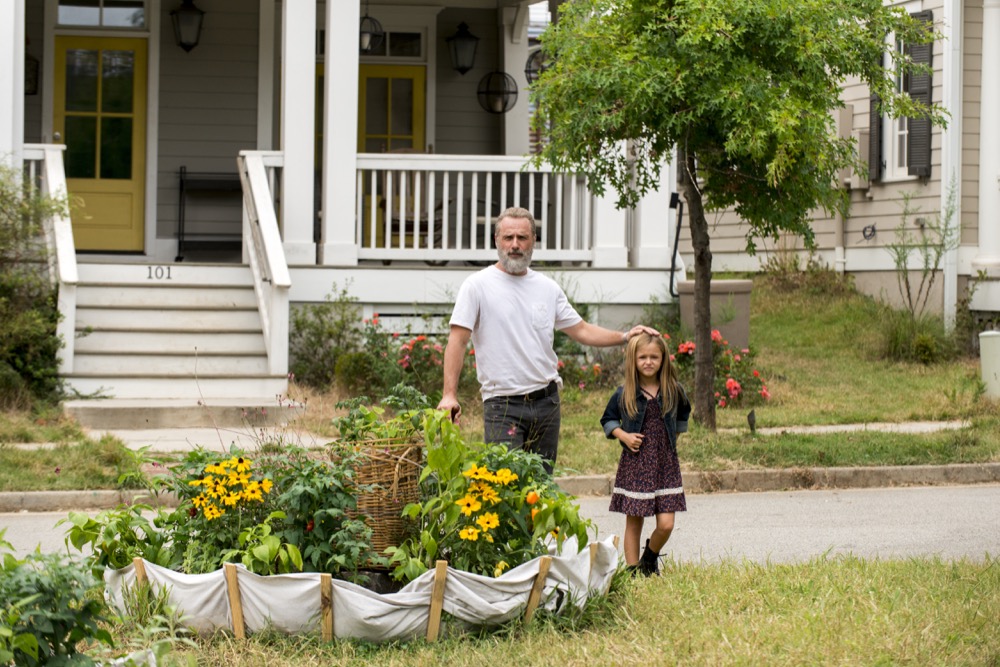 will there be a time jump between season 8 and 9?

— Film & TV rants (@FilmTVRants) April 11, 2018
It's definitely possible. In the comics there was a massive three(ish)-year time jump following All Out War. Whether they'll do it in the show remains to be seen.
---
End For Rick?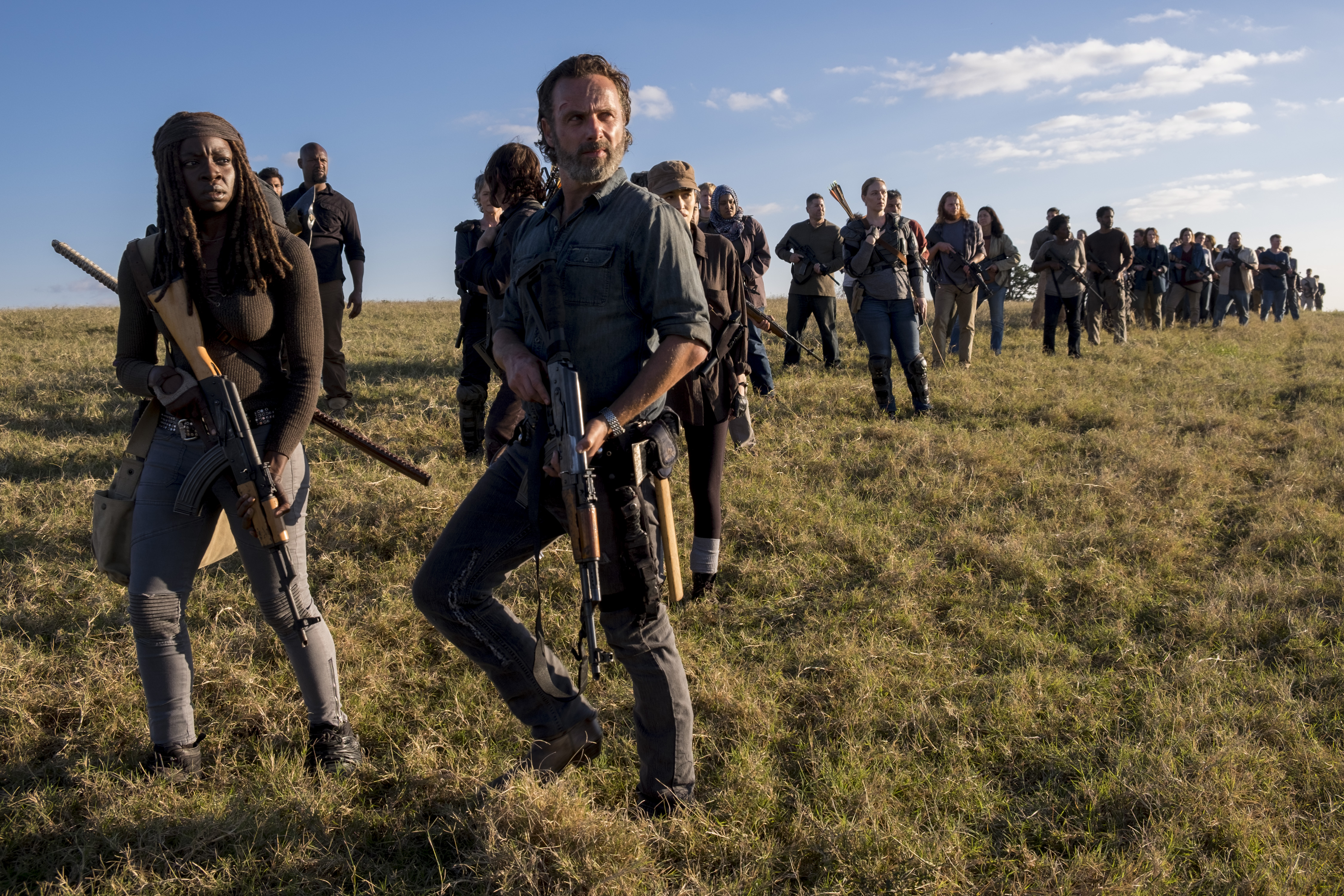 Could this be the end for Rick in the twd?

— Loki (@reyribz) April 12, 2018
It's possible that Rick dies during the final showdown between him and Negan…but that would screw with SO many comic storylines. I wouldn't worry too much.
---
Whisperer Spotting?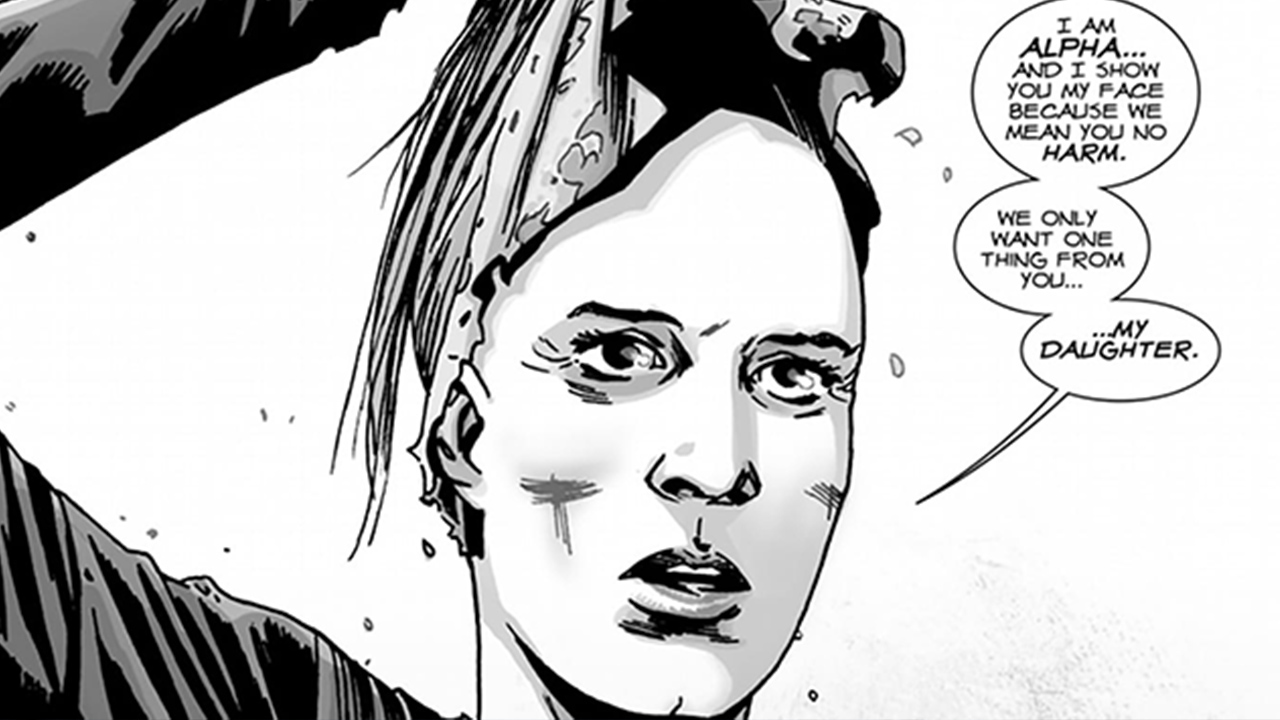 Whisperers. Will it be any more teasers from them in Season 8 finale ?

— Francisco (@FarmerNegano) April 11, 2018
Unfortunately, no.
---
Daniel Update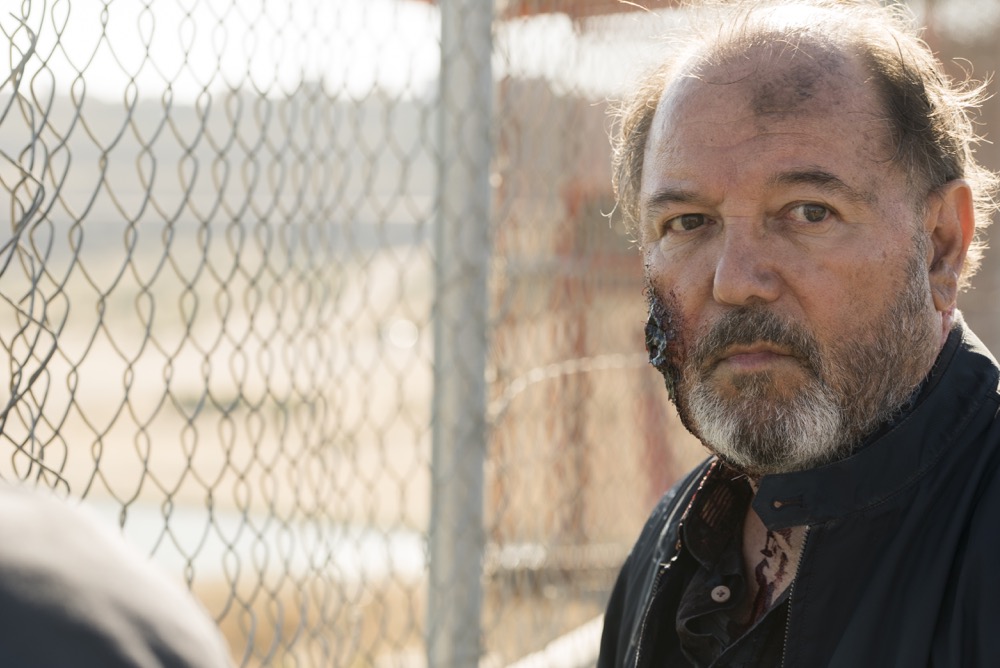 where is daniel (on ftwd) don't tell me he's dead that's not valid

— nicole rhee (@debnamgrimes) April 11, 2018
We can't confirm if Fear the Walking Dead's former Salvadoran soldier survived the dam explosion, after all he has a penchant for re-appearing after being assumed dead. But if you're expecting to see him during at least the first half of Season 4, don't hold your breath.
---
More Crossovers?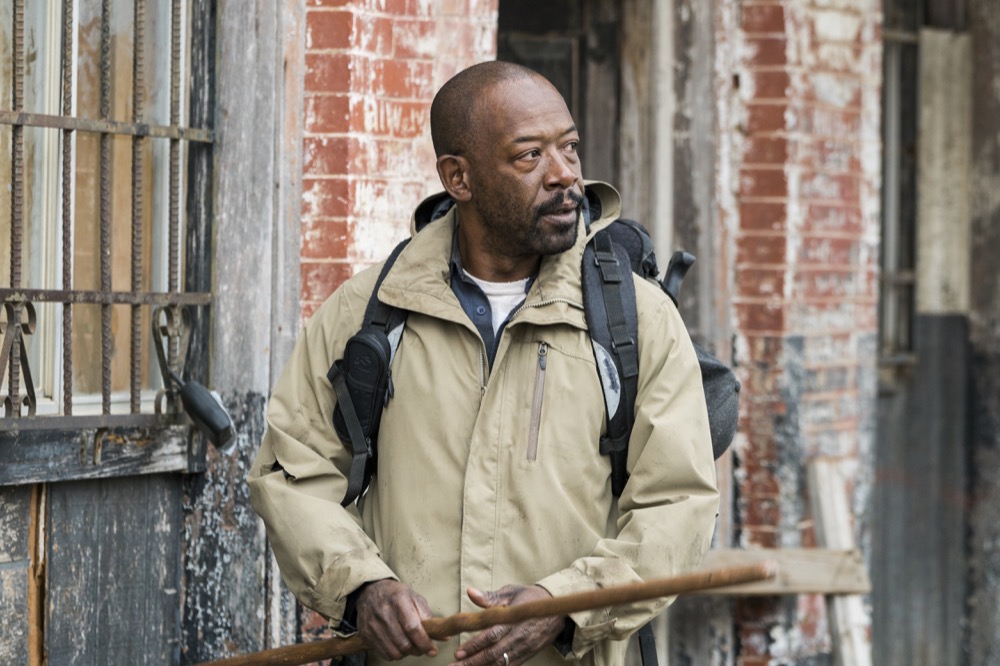 Will we potentially see any other TWD characters in Fear?

— Welsey Blake (@TwittaaIsTrash_) April 11, 2018
You know what? Yes.
---
The Ultimate Crossover?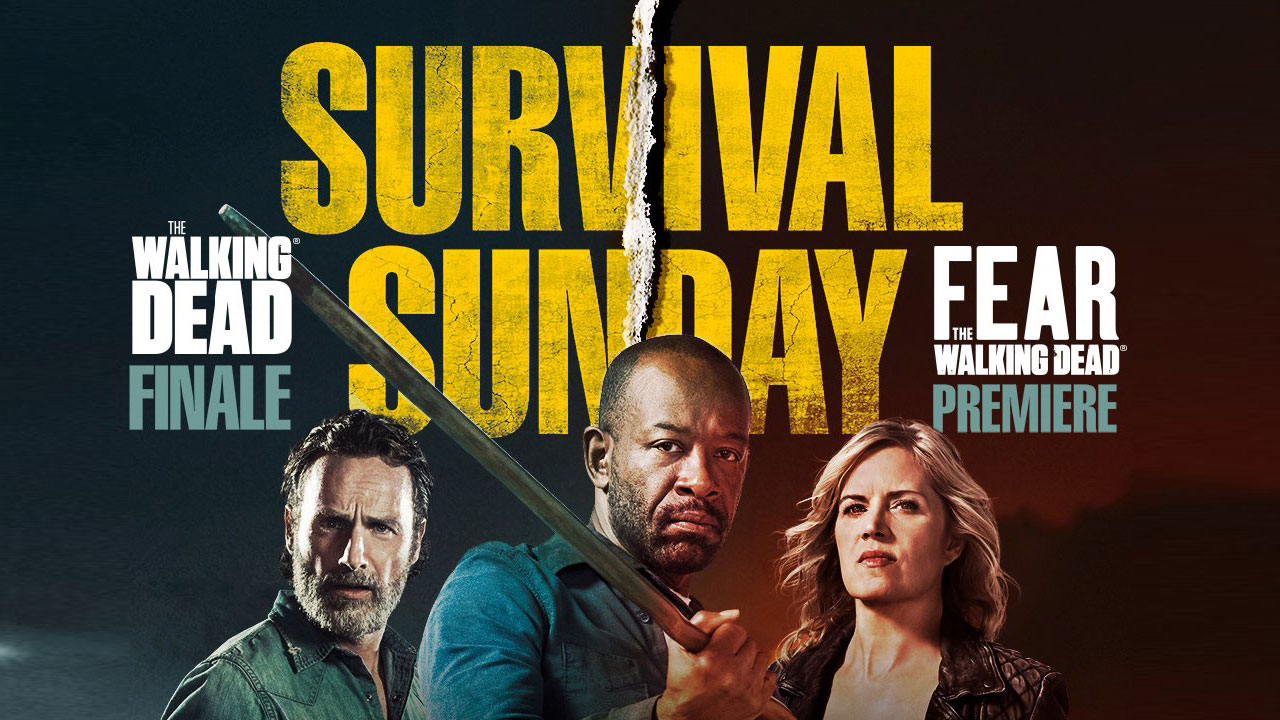 Do you see a way or do you think there will be a way the shows completely collide? Plus looking forward to my 'The Quotable Negan'

— Ethan Corby (@EthanCorby) April 11, 2018
Never say never, but if they did it wouldn't be anytime soon.
---
Timelines?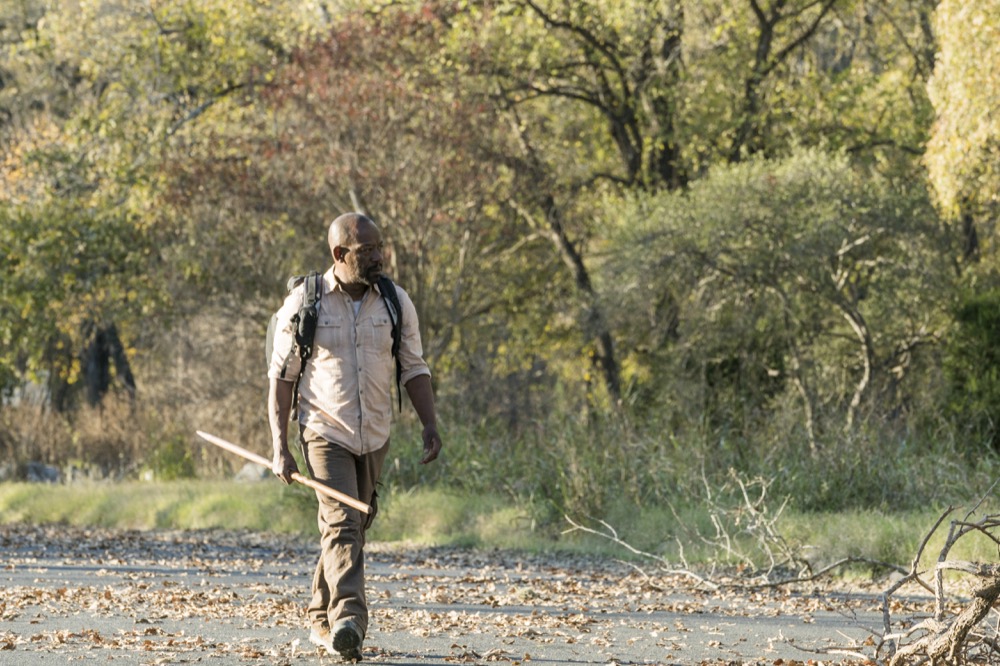 How will they explain the different time lines with Morgan? FTWD is a few years behind TWD?

— zoey44 (@zoeythedog44) April 12, 2018
You do the math. We're surprised more people haven't figured it out.
---
Rick and Negan's Future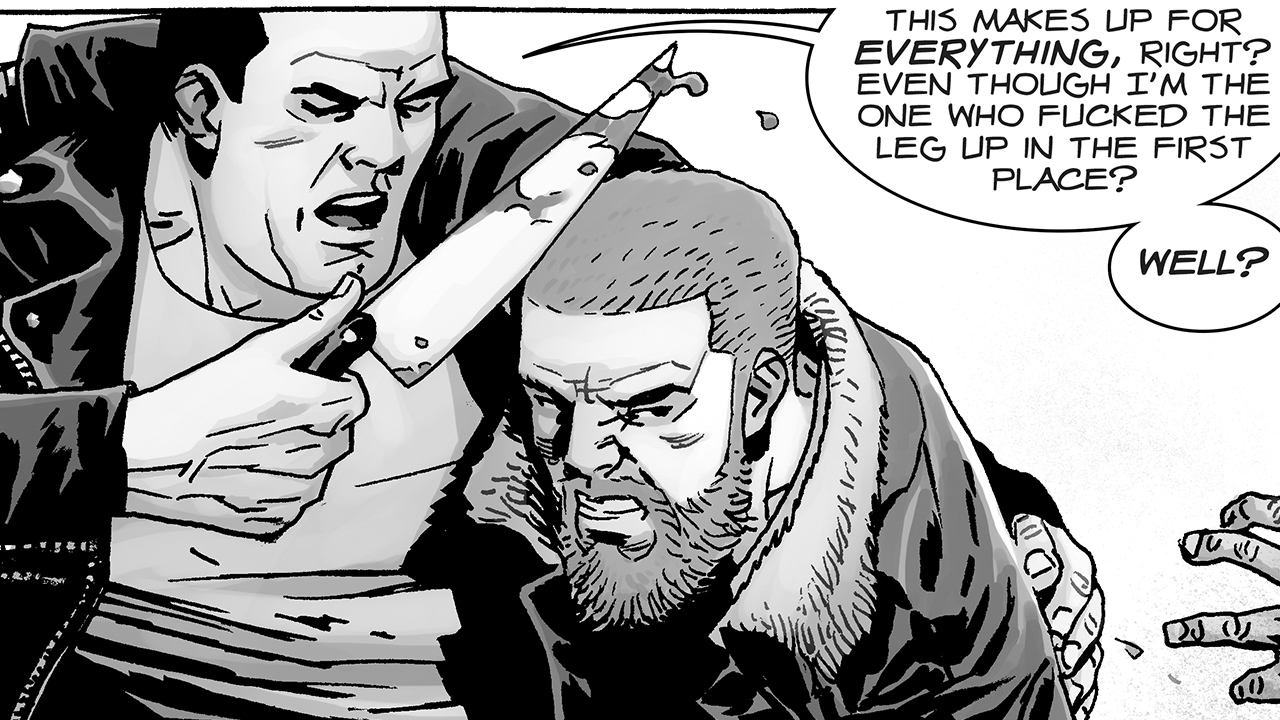 Will Rick and Negan become friends in the future ? Will they have the same bond as Rick and Shane when they were cops ?

— MAN-E MAN (@THE510MAN) April 12, 2018
Can't give away future spoilers, but we can remind you that in the comics Rick and Negan eventually reach some sort of mutual respect for each other during the next big war (against The Whisperers). They're essentially forced to help each other survive, and while trapped in a house together they sort of see eye-to-eye on some things. But friends might be pushing it.
---
More Helicopter?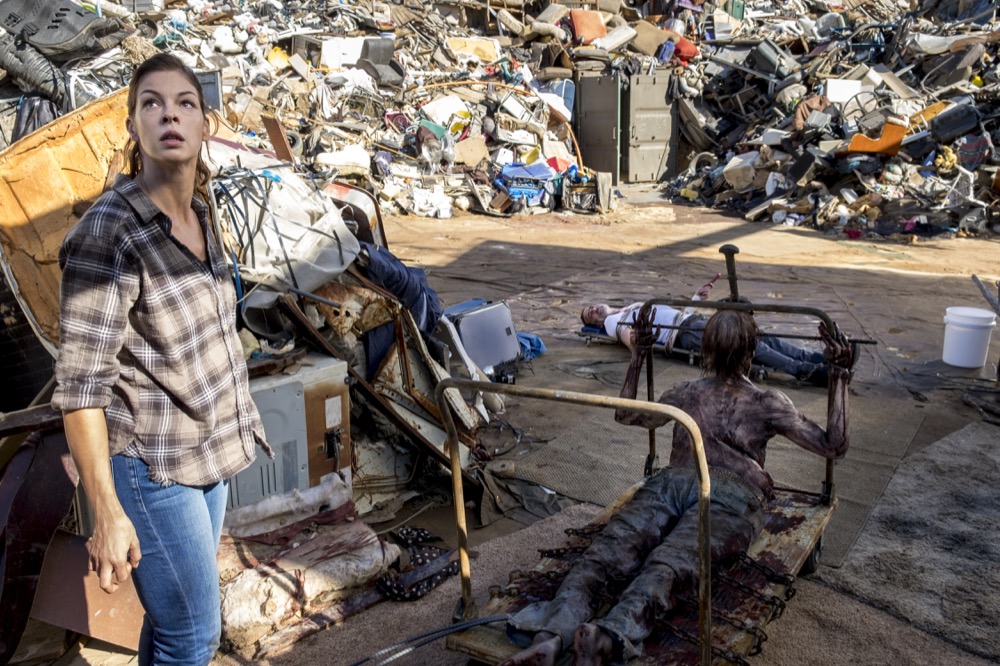 Are we going to see more of a story of the helicopter? We know Jadis lost all her people yet she 'missed' it when she had Negan tied up. Is the helicopter anything to do with Georgie? ??

— jody lewis (@jodylewis75) April 12, 2018
Unfortunately, we won't get any more insight into the helicopter or Georgie this season. But Season 9…who knows?
---