AMC has released a few pictures of some Fear the Walking Dead walkers (only they won't be called "walkers" on the show—since no one in LA could know that term) and some Season 6 The Walking Dead walkers. One of the themes Greg Nicotero is going for in Fear is that the zombies are fresher, and not nearly decayed as they are on The Walking Dead, which is a few years into the apocalypse. Let's see it in practice below in these new pics!
First let's take a look at the Season 6 Walking Dead walkers: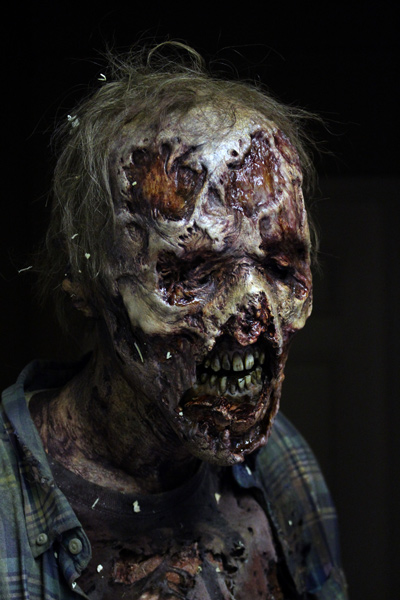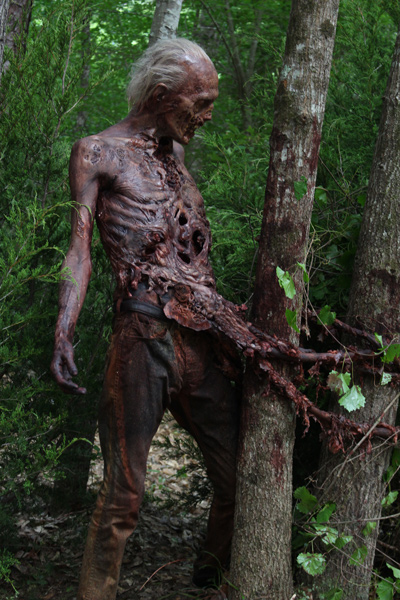 And here are the much fresher Fear the Walking Dead walkers: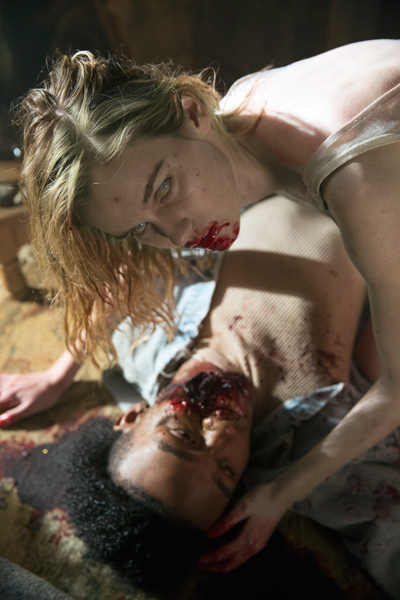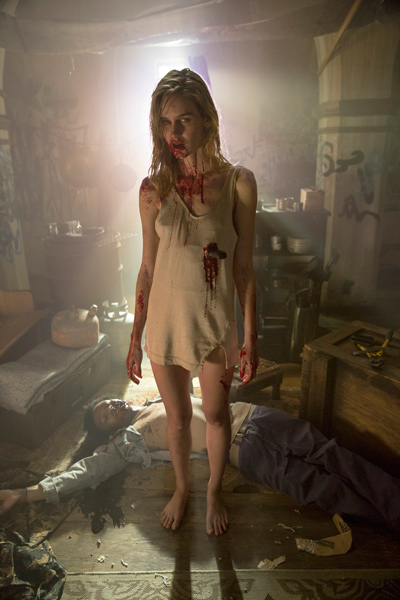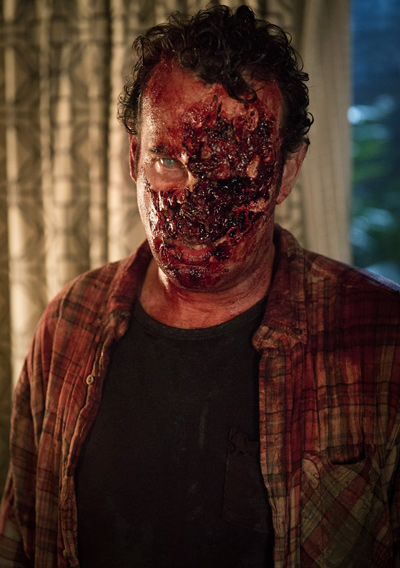 Yeah, ok, that last dude is pretty messed up but that's likely due to whatever killed him. The skin around the wound looks pretty fresh still. And what's up with the walker from TWD that's basically grown attached (literally) to that tree? So gross.