"The Wrong Side of Where You Are Now"
John goes in and out of consciousness as Morgan and Naomi drag him to safety. After exchanging gunfire Mel tries to escape in an ambulance, which Alicia blows up with her grenade launcher. She angrily reminds Naomi of how they gave her a home but Naomi pleads it's not what she thinks. She then attacks Alicia and returns to Morgan, telling him they have to get John out of there. Luciana runs into Charlie, who apologizes. Edgar comes up behind her and Luciana shoots him instead.
Morgan convinces Althea to help them save John, so she pulls up her SWAT truck so Morgan and Naomi can drag him inside. Althea also points the truck's machine guns at Alicia to stave her off from killing Naomi. Morgan grabs Charlie and makes her join them as they leave Alicia, Strand, and Luciana behind. Naomi instructs Althea to drive to the stadium and Althea asks her to reveal what really happened between them.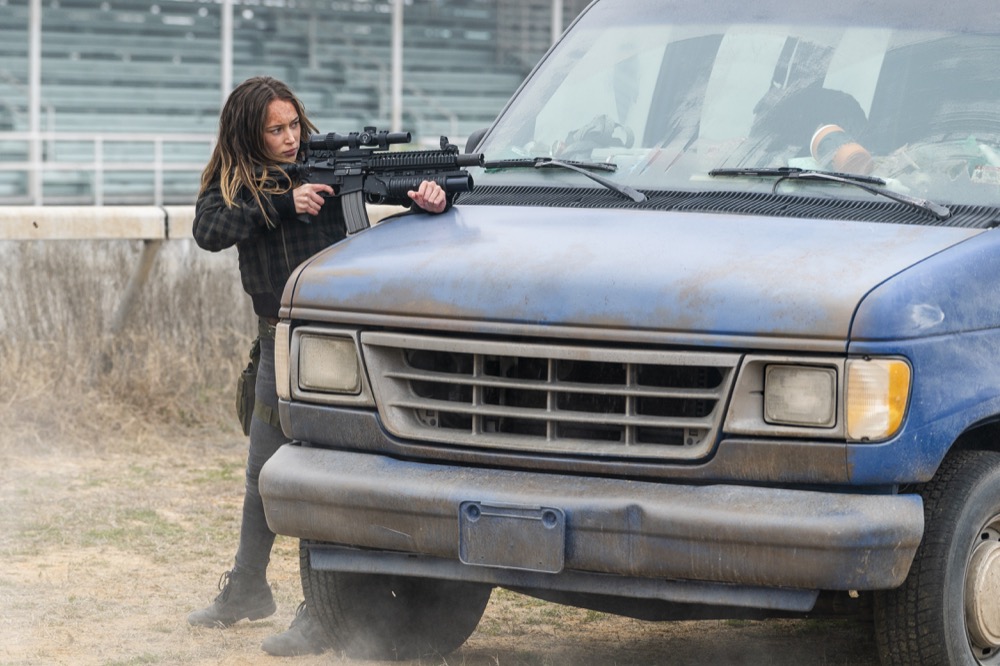 Flashback to the Diamond: Nick informs Madison that their crops are coming along nicely, though it'll take a while. Suddenly, Charlie arrives at their gates asking for help. In the present, Charlie asks Morgan why he saved her despite the fact she killed Nick. He says because this has to stop at some place. Naomi finds John's canister with her I love you message in it. "He never gave up," Morgan tells her. She laments that when she tries to protect someone she ends up hurting them. Althea asks what happened back there and Charlie tells her it was her fault.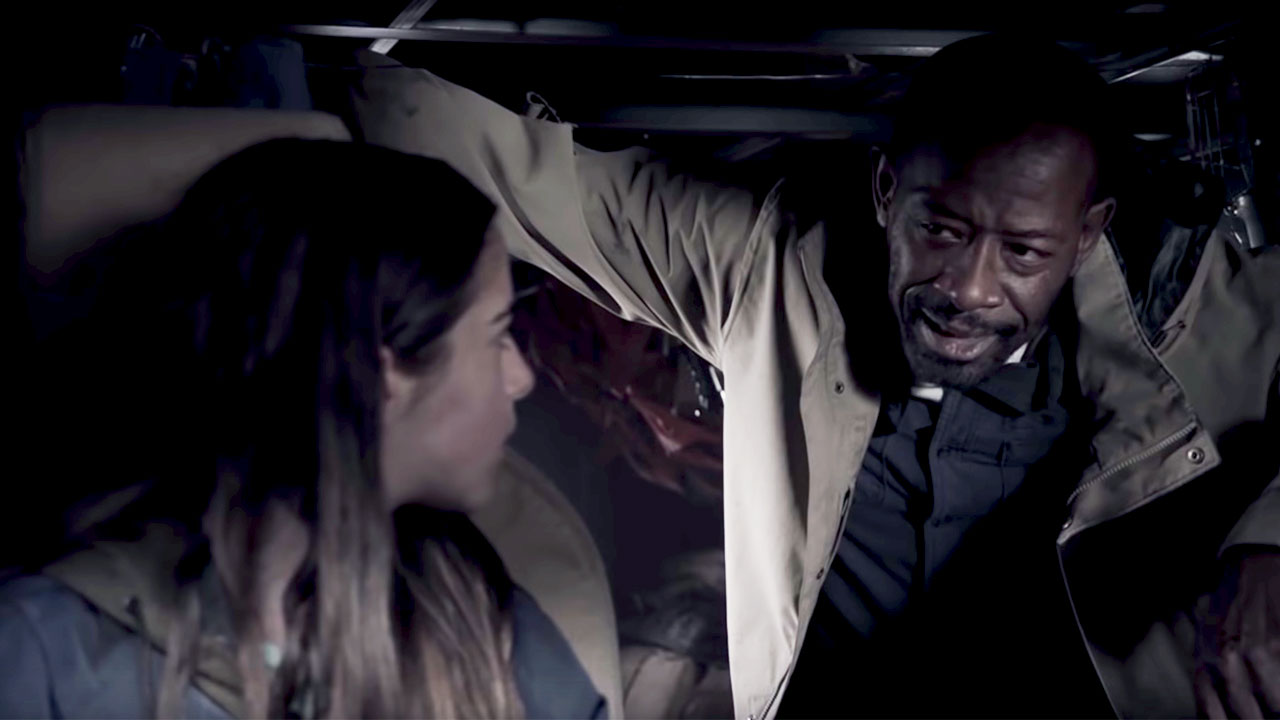 Flashback: Charlie takes Madison and the others to Mel, who's been gravely injured in a bus accident. She explains Mel and Ennis got in a fight before crashing, but she needs their help. Nick's reminds Charlie she's duped them before, but she swears she's telling the truth. Madison agrees despite Nick and Alicia's skepticism.
Present Day: Alicia, Strand, and Luciana find a working car and then notice a severely injured Mel crawling out from the burned up Ambulance. Alicia questions how long Naomi was working with him, he doesn't answer, and she stabs him through the head.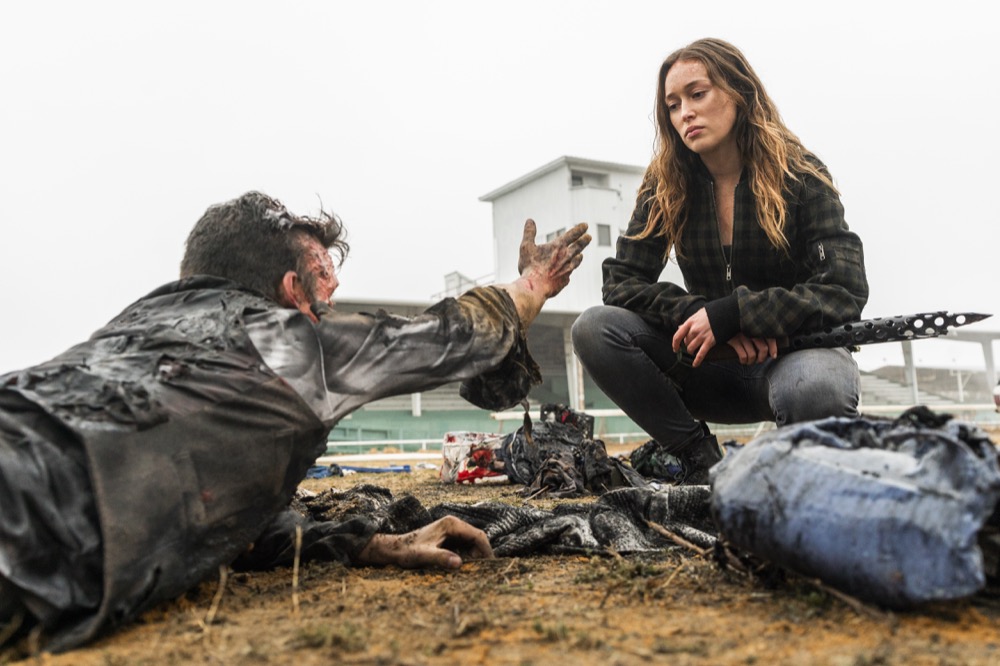 Flashback: Mel wakes up handcuffed to a bed in the Diamond's makeshift infirmary. Madison assures him Charlie's safe and Mel warns them it's not safe here because Ennis threatened to bring the stadium down. Later, Madison questions Charlie if Ennis is going to do what Mel warned. She says he won't, but Madison says they should prepare regardless. Strand and Cole reveal that the walkers in all of the Vultures' nearby silos are now mysteriously missing.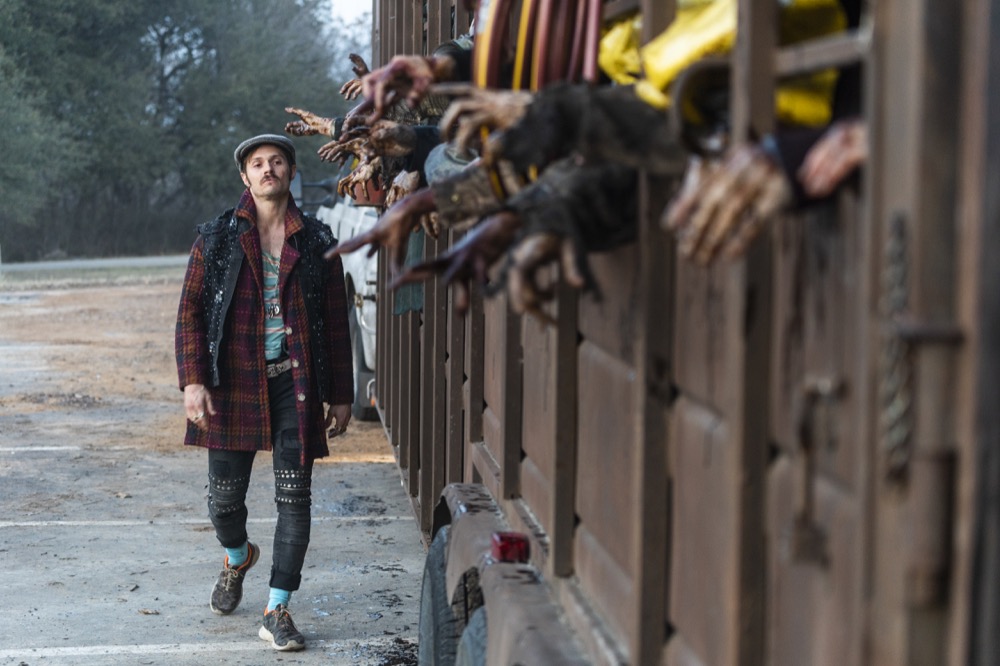 Back at the infirmary Mel holds a knife to Naomi's throat and demands to speak to Charlie, but she hits his ribs and re-handcuffs him. He then tries playing up her thoughts about the stadium going down and offers her a place in his group. Naomi immediately warns that they should leave but Madison affirms she built this place for her kids and it's better than being out there. "If you want to protect them you're going to have to disappoint them," Naomi says. Madison says she's thought about leaving but knew her kids didn't want to leave. Naomi says this place isn't worth sacrificing their lives.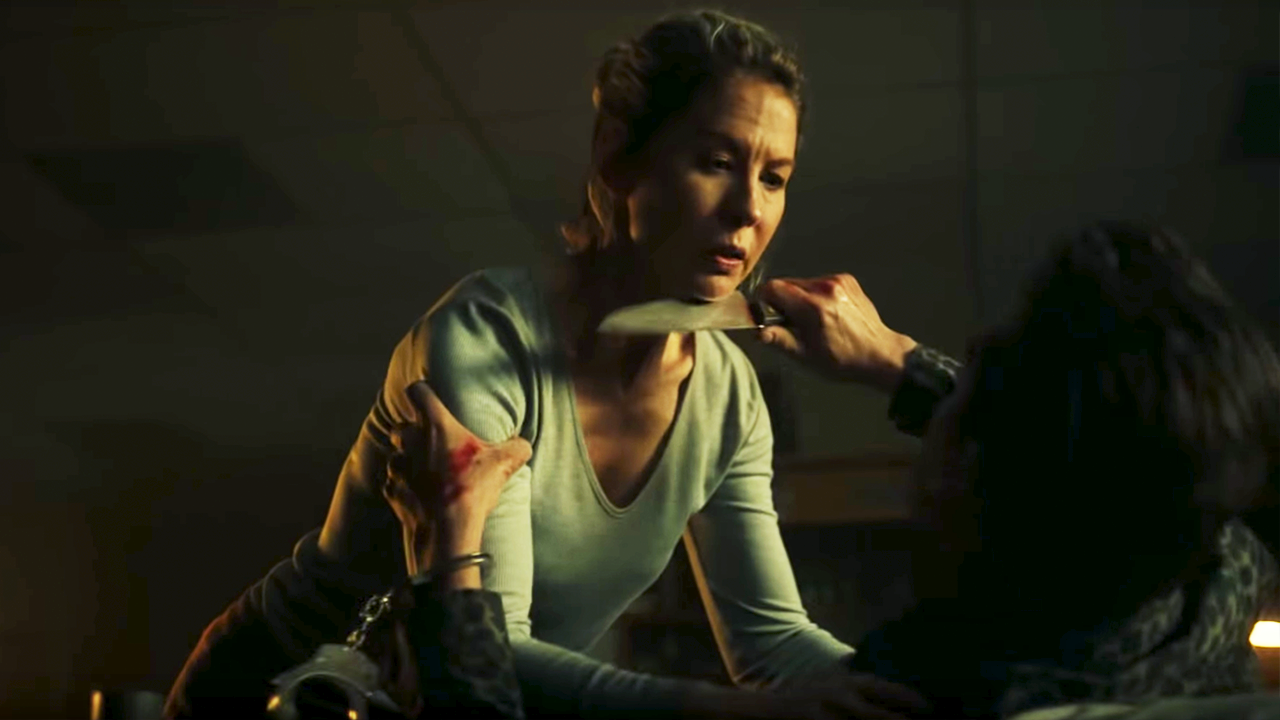 Madison takes Mel outside and orders her people, who are barricading the walls, to open the gate. Strand challenges her but she makes them open it anyway. Mel asks for Charlie to come but Madison denies it, saying she'll keep her safe. Mel tells her Charlie's parents died in front of her and he doesn't want her to go through that again. Mel accuses her of holding on to the past way of life and then drives off. Later, Nick tells Madison she should have let Mel stay.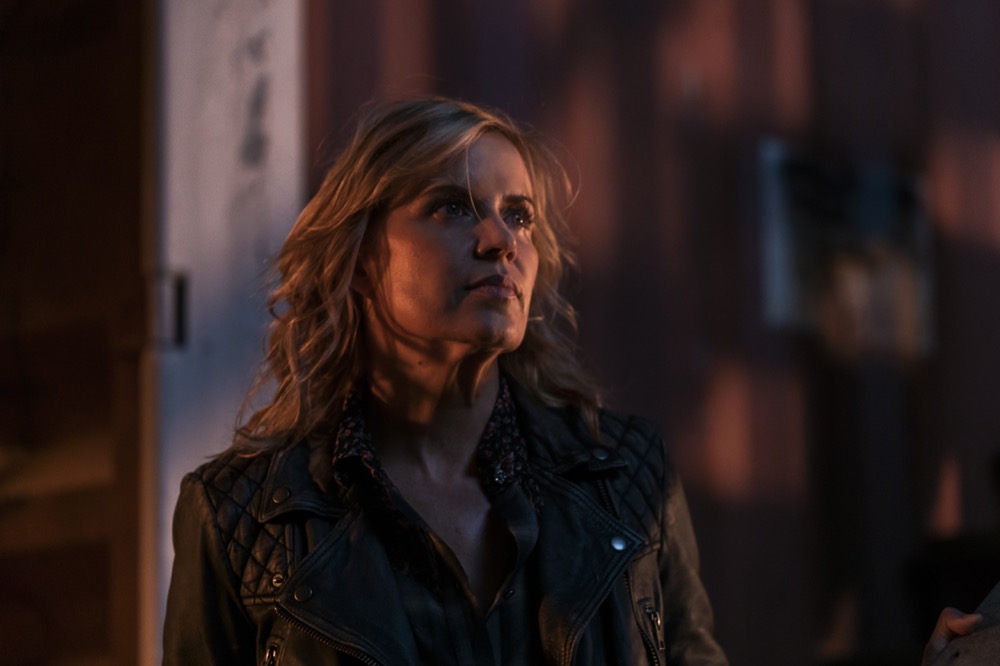 Later, Nick and Alicia tell Charlie that Mel's gone and she's understandably upset. Alicia tells her she put a walkie in his car, and Charlie immediately radios him, but the signal dies. She asks Nick and Alicia to go out and find him and they do with Strand's help. While Ennis directs his trucks of walkers to head to the Diamond Nick and Alicia locate Mel. Suddenly, Ennis' convoy drives by and Alicia radios Strand to warn them.
An ice cream truck dripping blood drives up the stadium moments before Nick, Alicia, and Mel return. Suddenly, the convoy arrives and Ennis frees the walkers, who are covered in oil, from the back of the trucks. The Vultures throw Molotov cocktails in their path to make the attack even more effective. Alicia's truck gets surrounded by walkers and Madison heads down to help. Alicia radios Madison to apologize as Madison looks on. Present Day: The SWAT truck arrives at the stadium where it's immediately surrounded by burned walkers.
---
What did you think of the episode? Will Madison make it out of the stadium? Will Nick and Alicia make it back into the stadium? Can John survive in the present? Tell us in the comments!