This weekend caps off the first half of Fear the Walking Dead's rollercoaster fourth season. "It's phenomenal," Strand actor Colman Domingo told Entertainment Weekly about the halfway point of the season. "It is a groundbreaking episode. A lot has been going on with all of the time jumps and now we're going to come to a culmination of all the reasons why the story had to be told in that way — why Alicia, Luciana, and I are as vicious as we are. All the reasons will come to the light…This one is really going to blow your mind."
He's right – the Mid-Season Finale will finally answer most of the questions the first half of the season raised, including Madison's mysterious whereabouts. Additionally, we can confirm fans are in for other surprises, including another timeline that they haven't seen before. But as some have predicted, this episode will also mark the end of the dual timelines.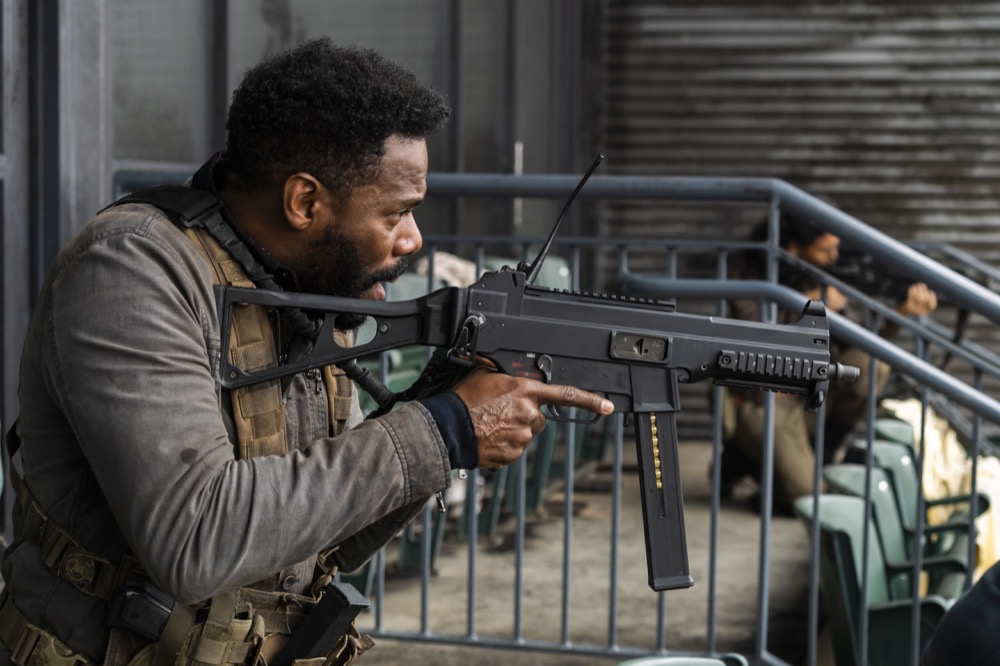 Although Colman's been heavily involved in the season, including directing Episode 412, he only just saw the finale recently. "I watched it yesterday in my hotel room and I had an ugly cry," Domingo told EW. "There are some disastrous things that will happen and it's going to be gripping and it's going to change the course of the show forever."
---
Catch the rest of the interview over at Entertainment Weekly and also check out his recent appearance on Talking Dead below. Fear the Walking Dead's Mid-Season Finale airs on AMC this Sunday at 9PM.