Fear the Walking Dead's third season premieres this Sunday and we're here to catch you up on the story in case you need a refresher or haven't watched since Season One (no judgments). Here's where everything stands:
---
The Abigail Plantation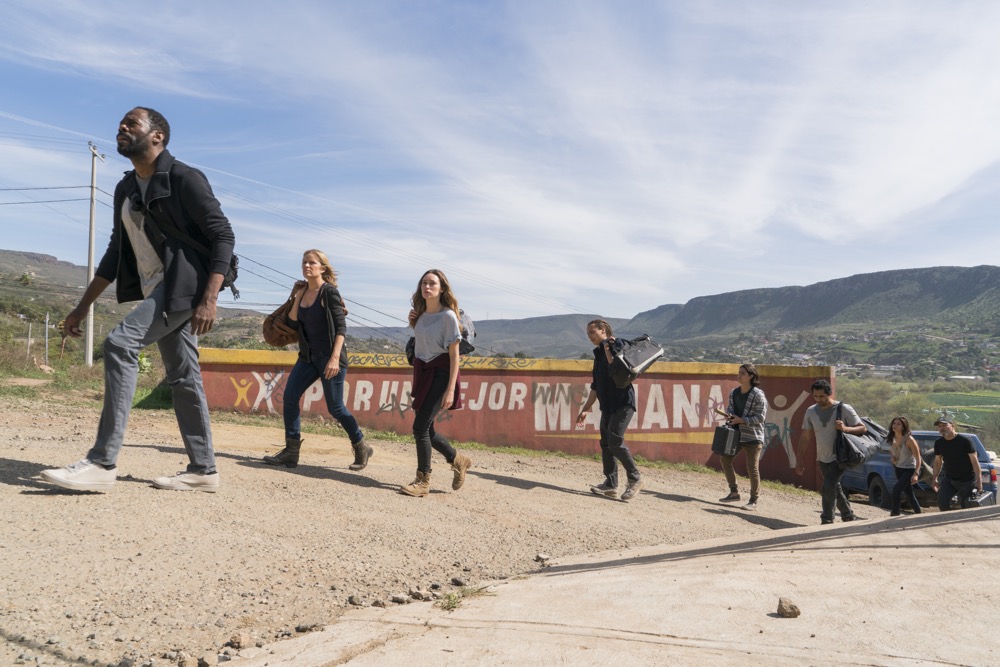 Strand's backstory finally got filled in when he revealed his plan for the boat – travel to Mexico to reunite with his lover Thomas Abigail at his family's massive plantation. After surviving pirates and border challenges Strand and the crew miraculously made their way to the Abigail plantation (yay!) where they found Thomas dying from a walker bite (no!) Once he bit the dust, his mother Gloria (who treats walkers like Hershel did at the farm) demanded Strand and his crew leave.
After Daniel discovered her walker hoarding secrets, got tied up, and experienced crazy hallucinations about his dead wife, he broke free and burned the plantation to the ground while the crew fled.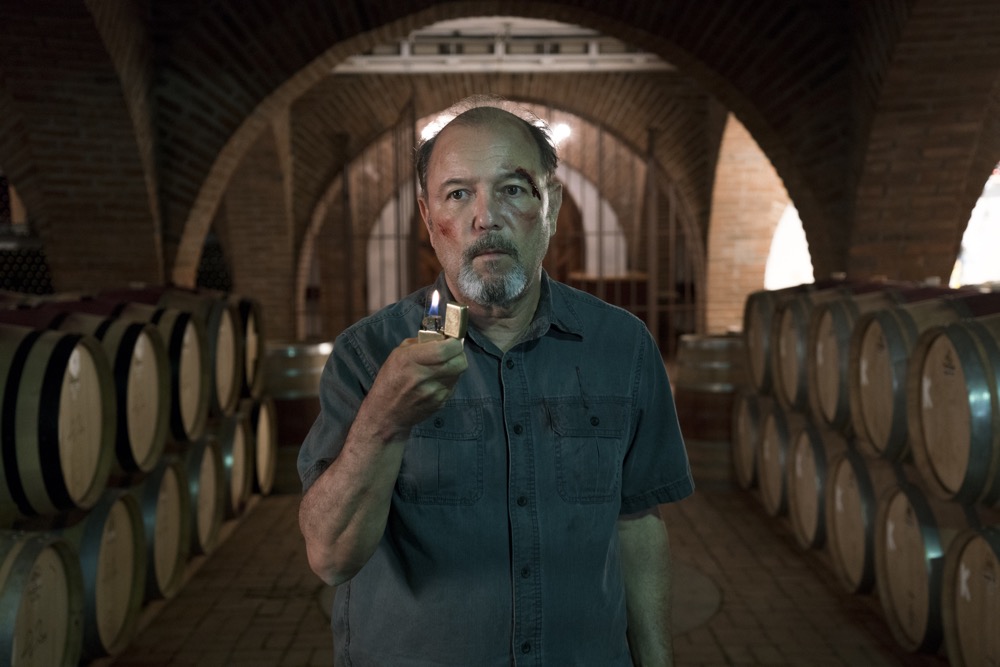 ---
The Colonia
Following the plantation fire Nick (who chose to live among the walkers after getting brainwashed by Gloria) abandoned the crew to traverse Mexico on his own. After nearly losing his life Nick miraculously crawled his way to Tijuana, where he met Luciana (a badass survivor). She nursed him back to health and acclimated him to her colonia. After he earned enough trust around town he helped her negotiate supply trades with a local gang that only Breaking Bad's Tuco would get along with.
Everything seemed fine until Nick learned the gang planned to overrun the colonia and kill its inhabitants. Nick warned the others and overthrew their leader, who lied to his people about being immune to walkers only to get bitten and die. Nick led most of them out with Luciana (while the gang got ambushed by walkers) and were ALMOST home free until they were attacked and captured by a militarized unit, who shot (but didn't kill) Luciana.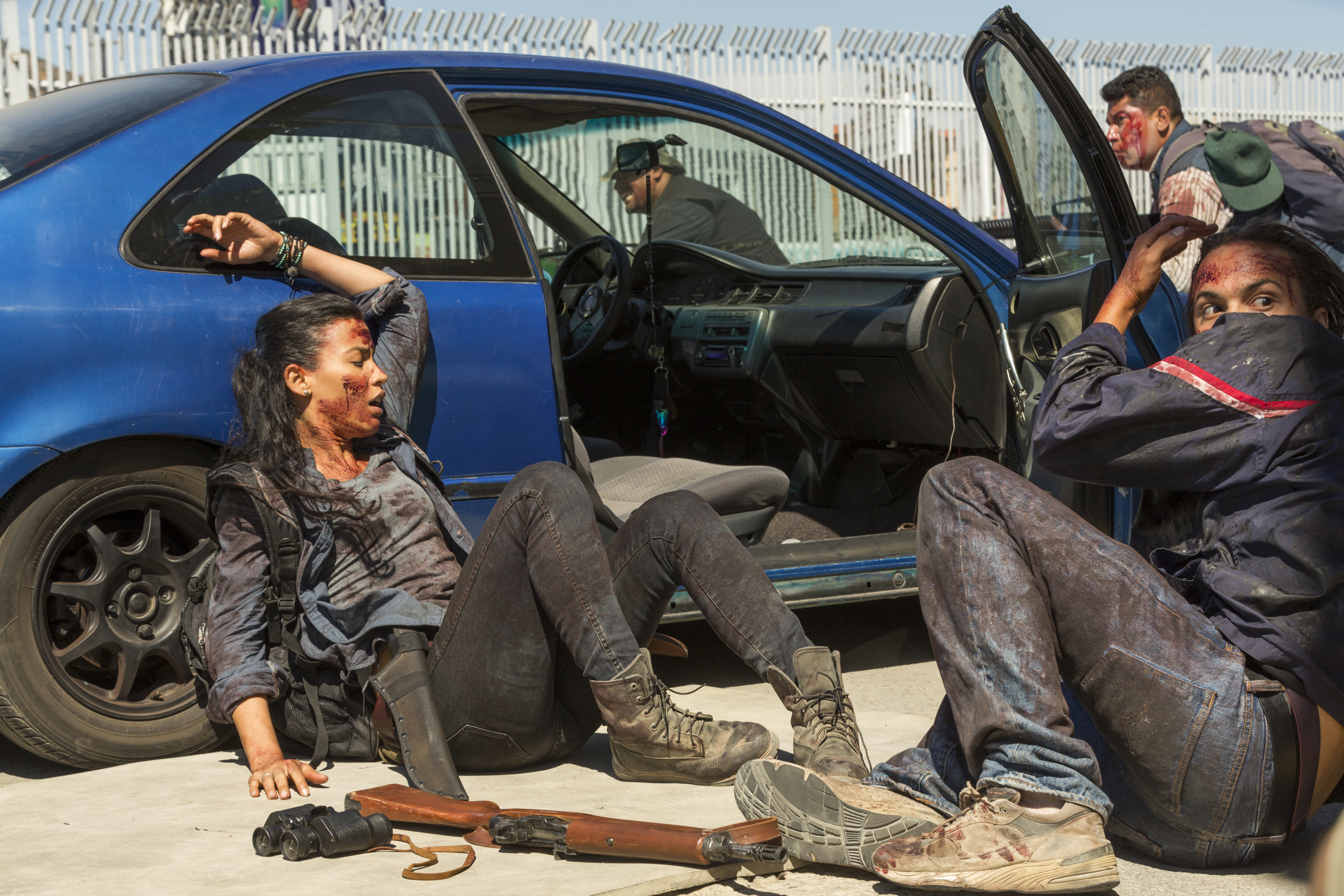 ---
The Hotel Hideout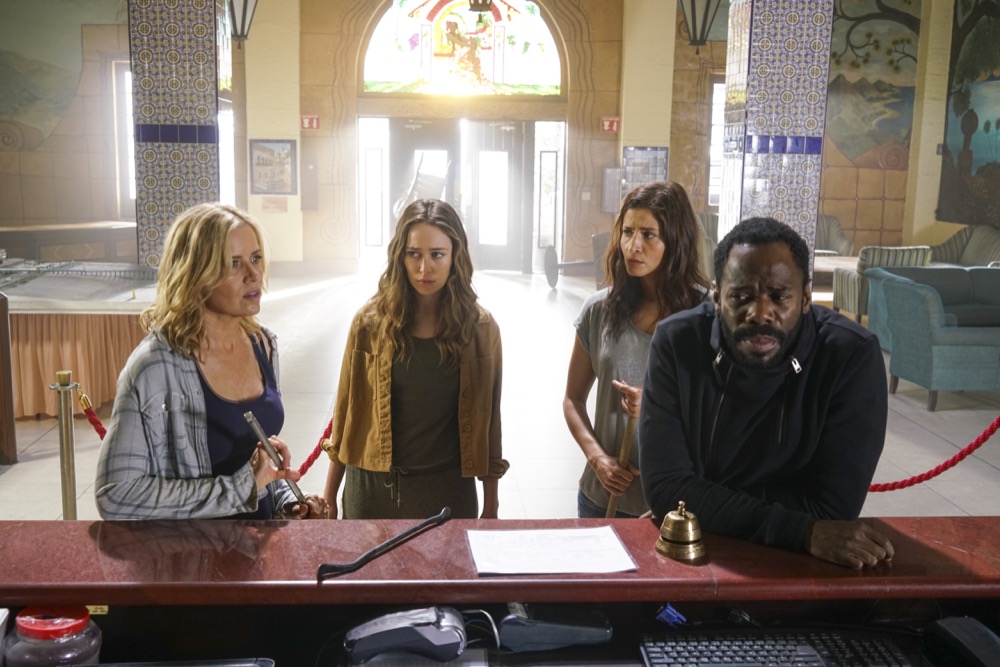 While Nick settled into his new life Madison, Alicia, Ofelia, and Strand holed up in a massive hotel that turned out to be packed with walkers, disgruntled hotel staff survivors, and a vengeful American family who's wedding went awry when the apocalypse hit. They quickly allied themselves with the staff survivors and together trapped walkers in rooms while taking in outsiders for medical attention. Although Ofelia stole Strand's truck and left, life seemed to be pretty manageable at the hotel.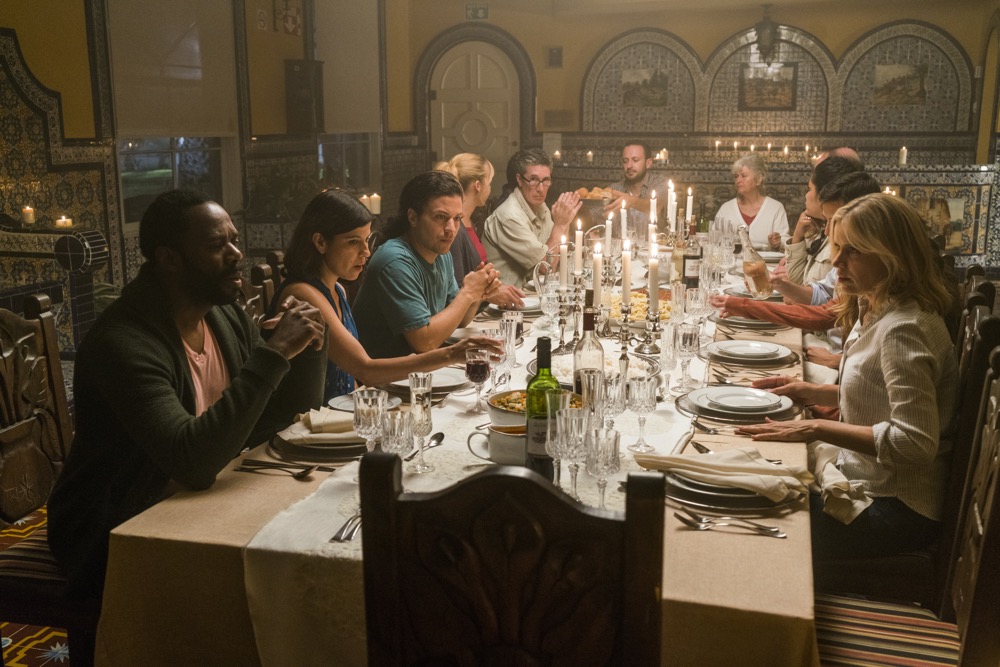 ---
The Farm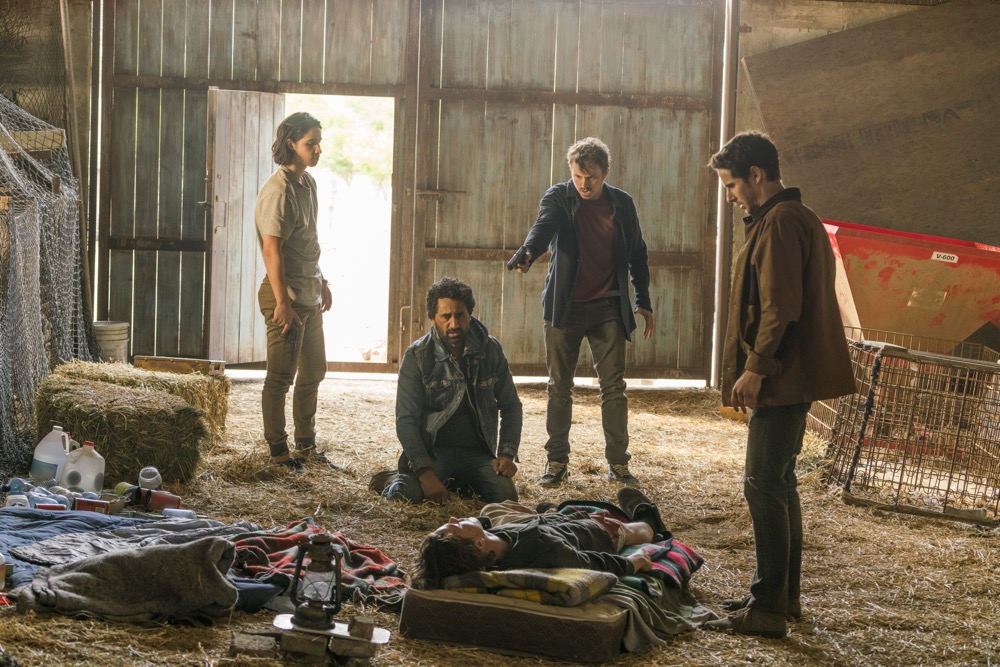 MEANWHILE Travis and Chris (who left the plantation before the fire due to Chris acting like a lunatic) met some young survivors that Chris could relate to. Travis was skeptical of their morals but Chris demanded they all stick together. They settled into a farm and it wasn't long before the new kids were exposed as evil friend-killers and Travis was the odd man out. Chris and his new 'friends' left the farm while Travis began his own journey that miraculously led him to the hotel (thanks to Madison guiding him by turning the power on at night).
---
The Betrayal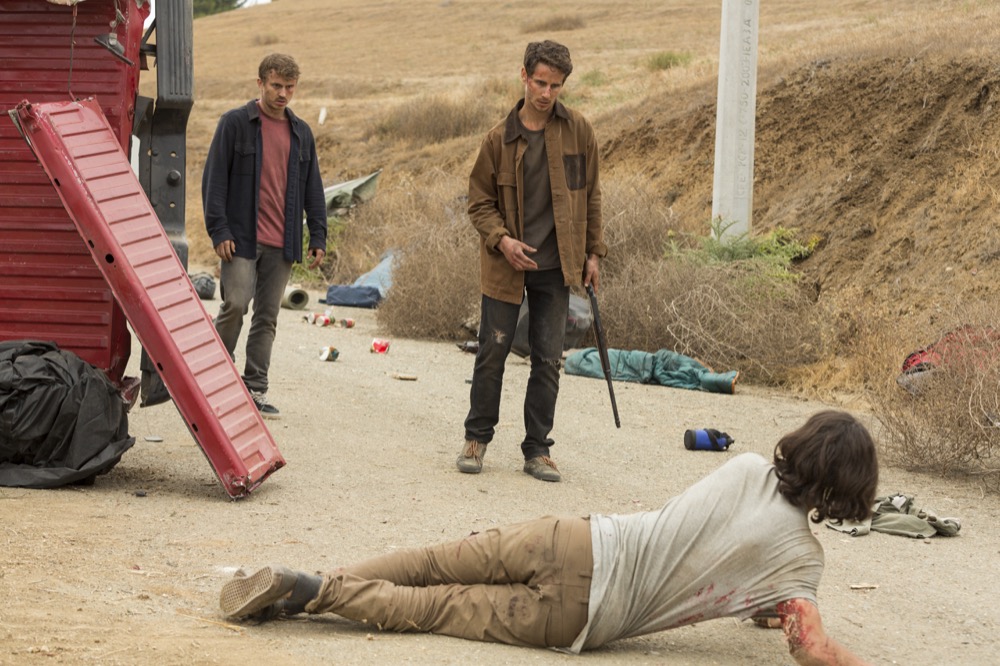 Chris quickly discovered that hid dad's warning about his new buds was right. During their travels Chris fell asleep at the wheel and crashed their truck into a tree. He crawled out of the crash with a broken leg, which rendered him useless to his nearly unscathed friends. They put him down like a dog and made their way to, you guessed it, the hotel!
---
The Revenge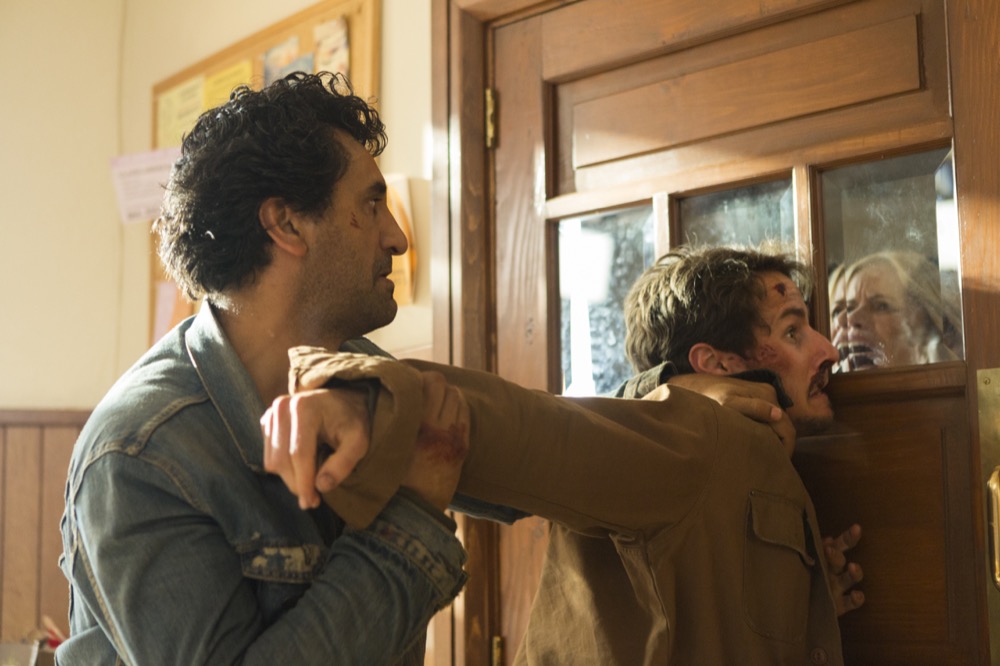 Madison's hotel light show attracted Travis, Chris' sh*tty friends, and a whole bunch of survivors seeking shelter. Everything plunged into chaos when Travis recognized and killed Chris' friends after they admitted to killing his son (Travis' rage also accidentally got one of the hotel staff members killed in the process).
None of this jived with the staff so Travis was forced to leave the hotel. Madison and Alicia accompanied him while Strand decided to stay. Finally re-united, Madison, Travis, and Alicia set out to locate Nick. After some solid leads they ended up at the colonia RIGHT after Nick and Luciana led the people out. So close!
---
Wait, What about Ofelia?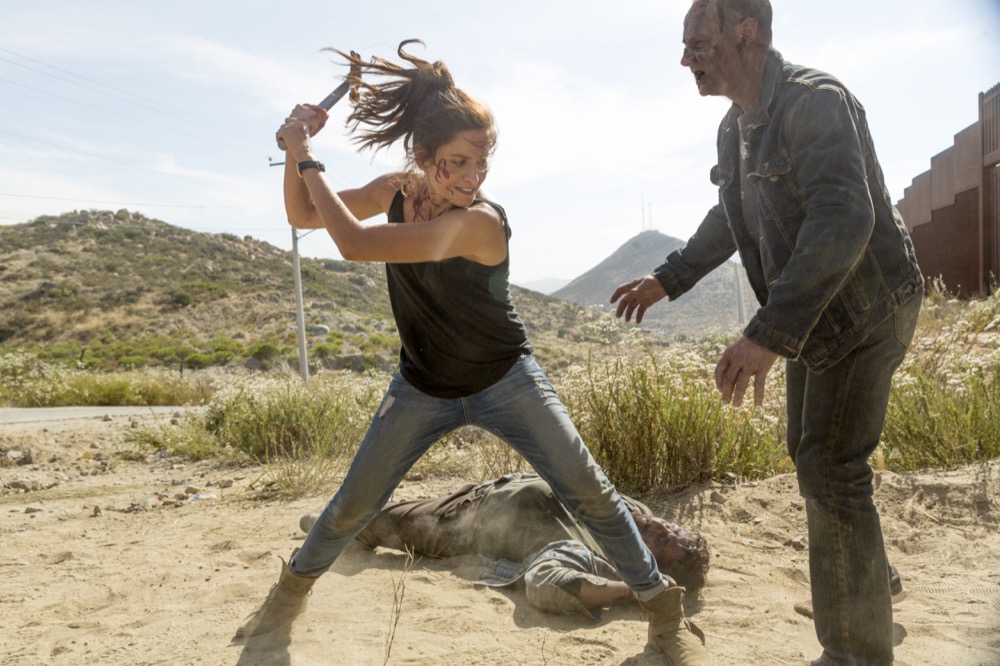 After losing both parents Ofelia stole a truck, left the hotel, and headed for the border on her mission. After killing countless walkers and surviving the terrain she eventually arrived at the American border. Her victory didn't last long as she was immediately captured by a border patrol vigilante, who we'll see a LOT more of in Season 3.
---
There you have it – you're officially caught up on Fear the Walking Dead just in time for Sunday's premiere. Still have questions? Hit us up in the comments and we'll answer.