This episode's introduction of a mysterious new character set off a domino effect in our character Power Rankings. Nick's more calm, Troy's more crazy, and Strand is, well, stranded. See how these events affected our list:
---
1. Jeremiah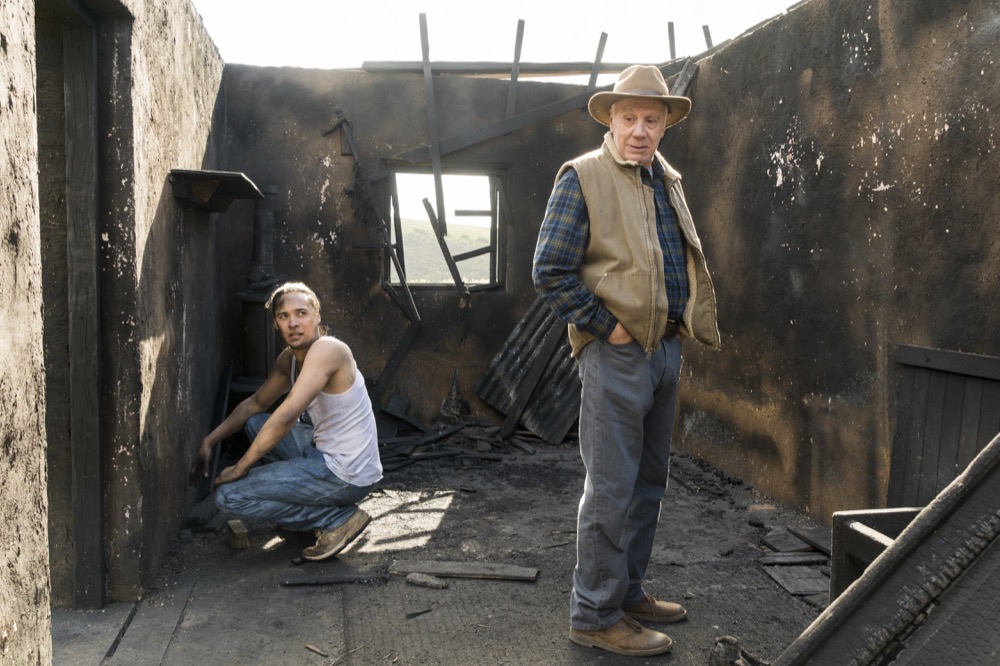 Jeremiah clearly holds the most power in Fear the Walking Dead right now. He organized a patrol to monitor nearby dangers, took Nick under his wing, and had the wherewithal to tell his people to stop wasting water on a burning house. The zombie apocalypse could use more practical people like Jeremiah Otto.
---
2. Madison (+2)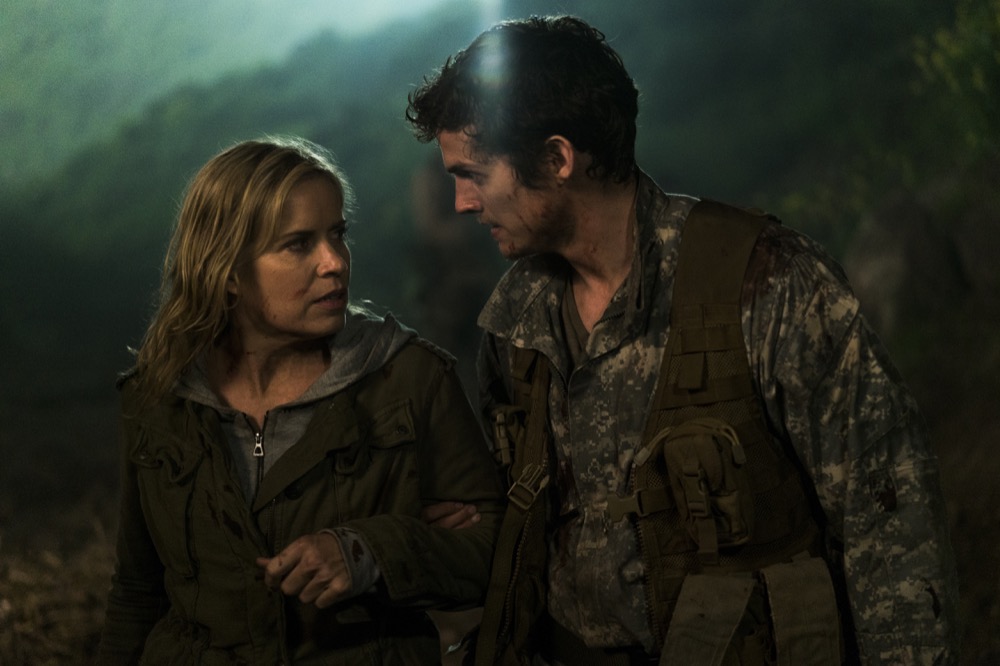 Madison proved to (mostly) be a complete badass this episode. She accompanied the soldiers on their helicopter mission, killed countless walkers, negotiated with a guy NAMED Walker, and outlived a sleep-stabbing from Troy. Even though she was briefly bested by Walker, Madison is quickly gaining an edge in the community and has been moved up the rankings because of it.
---
3. Jake (-1)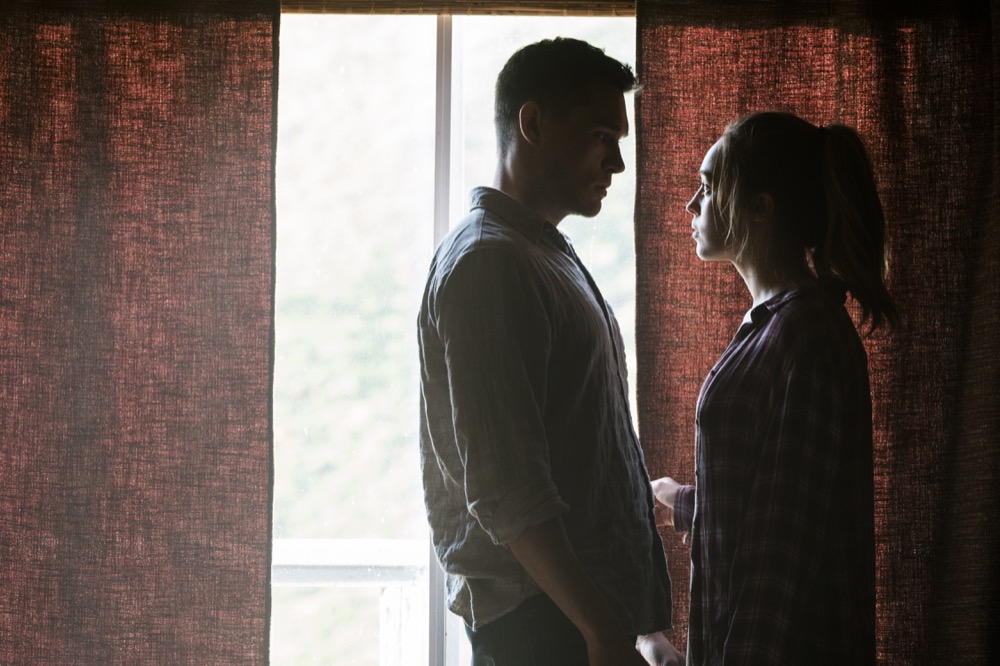 Jake may be second in command behind his father but after witnessing Madison's aforementioned bravery we have to move him down a peg. Plus, his pillow talk is lame.
---
4. Troy (-1)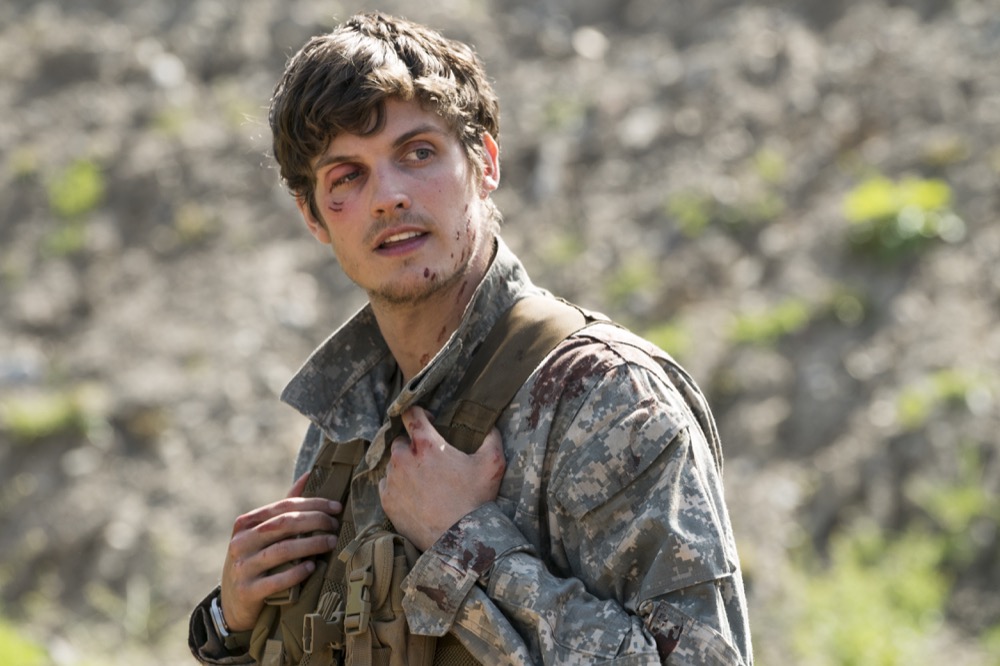 Troy stumbled down a spot for reminding us how insane he is and allowing Madison to treat him like a child. Sure, he still holds rank at the ranch, but as long as his sanity remains a concern so will he.
---
5. Daniel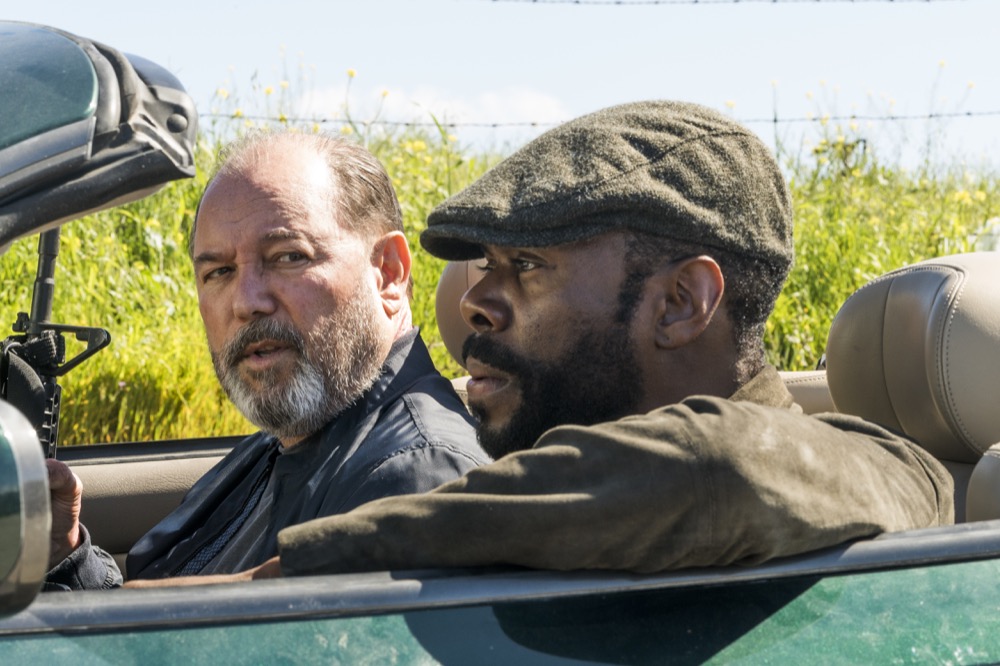 Daniel continued his proud tradition of not putting up with anyone's shit when he stranded Strand at the walker-infested hotel for lying to him about Ofelia. Fool me once, shame on you. Fool me twice, I'll abandon you in an apocalyptic lobby of death.
---
6. Walker (NEW)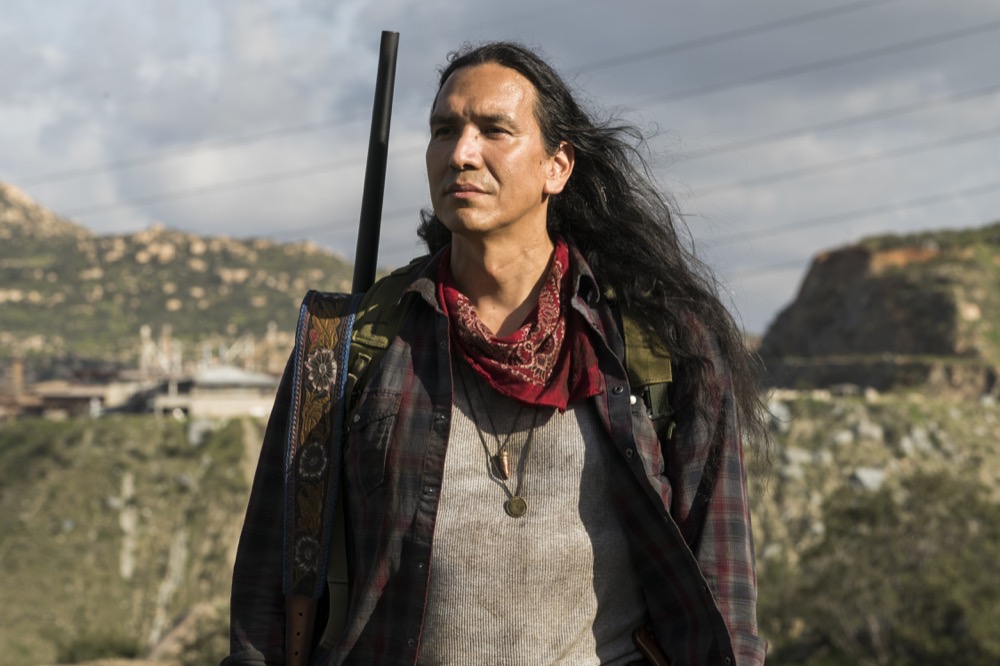 Does Fear the Walking Dead finally have a bonafide villain?? After lobotomizing a man alive and ominously warning our heroes to leave the ranch Qaletaqa Walker sure acts the part. He remains a mystery, but based on his questionable bully tactics there's no doubt who the boss is outside of the ranch.
---
7. Nick (+1)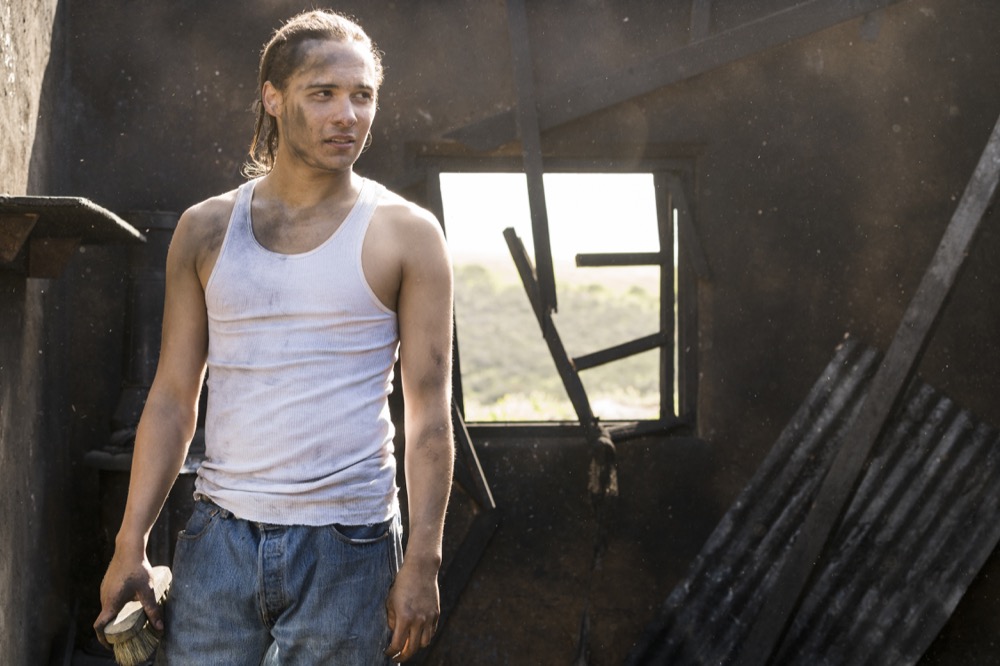 Nick's come a long way since his heroin den days of pre-apocalypse past. He may have acted resistant to staying at the ranch first, but now that Jeremiah can be a semi-father figure the ranch seems like the perfect place for him to stay. Will Luciana's departure trigger the same independence Madison found after Travis died? Time will tell.
---
8. Alicia (-1)
Alicia's done a solid job at making friends at the ranch. Whether it's smoking pot, drinking, or sleeping with them people definitely know her. Although her hook-up with Jake seemed inevitable, it didn't really seem to satisfy anyone (including the audience). As much fun as she's having, when will she be ready to lead?
---
9. Lola (-3)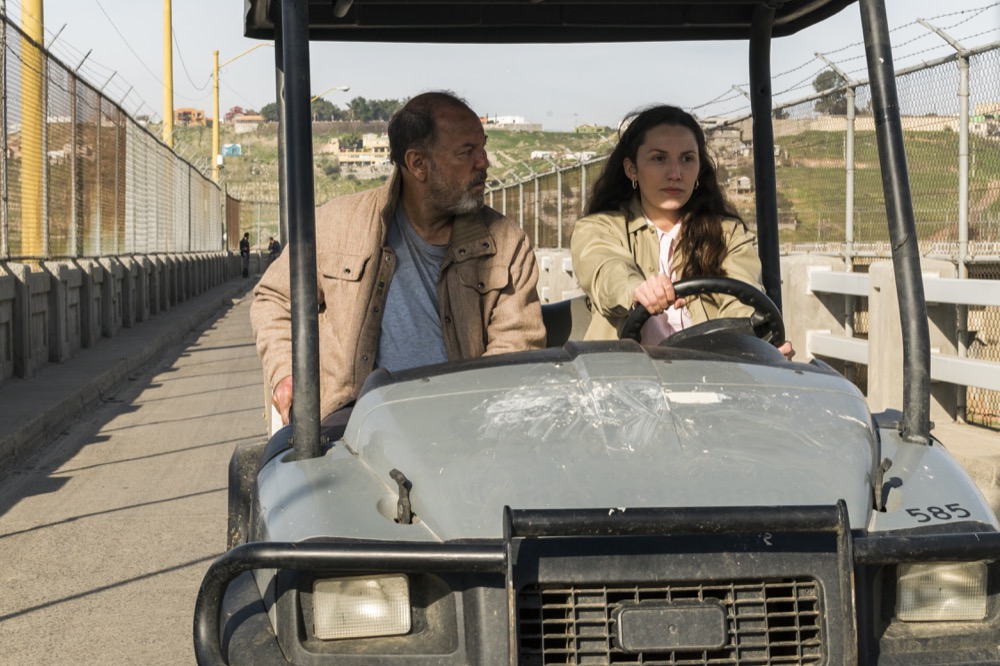 We only moved Lola down because she wasn't in this episode. Don't count her out though, we definitely haven't seen the last of her.
---
10. Strand (-1)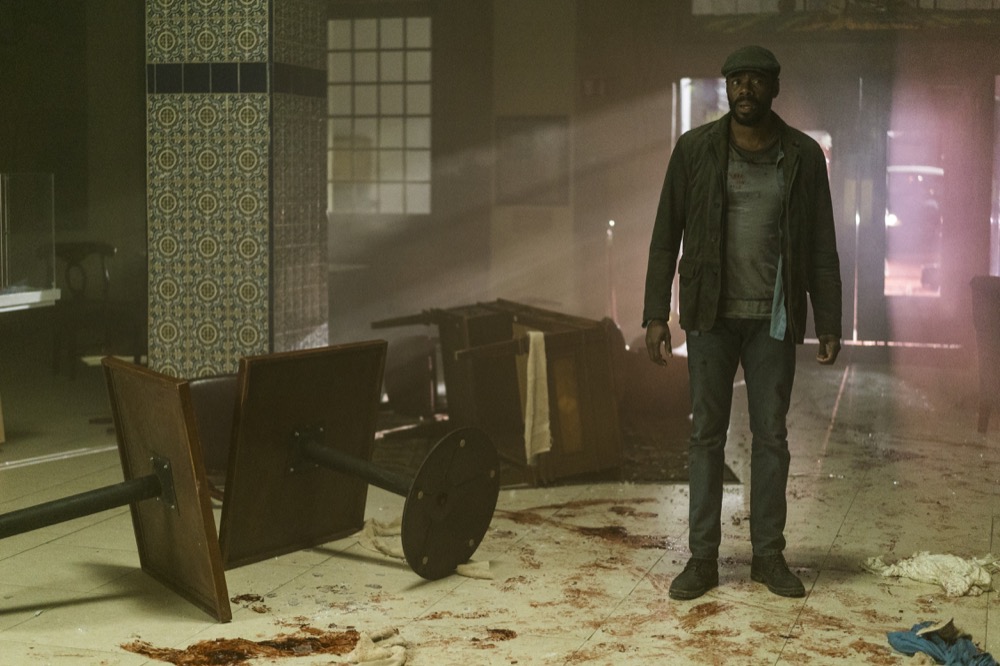 It appears Strand's days of manipulating others to get what he wants is in the rear view mirror. After his plan to lure Daniel to the hotel failed and he was abandoned, the future looks bleak for Strand. He'll have to rely on a new strategy if he truly wants to survive.
---
What did you think of the new character order? Let us know in the comments!