The latest THE WALKING DEAD: SURVIVORS mobile game Pre-registration in Google Play & iOS App Store starts NOW! Compete and cooperate with millions of players to survive!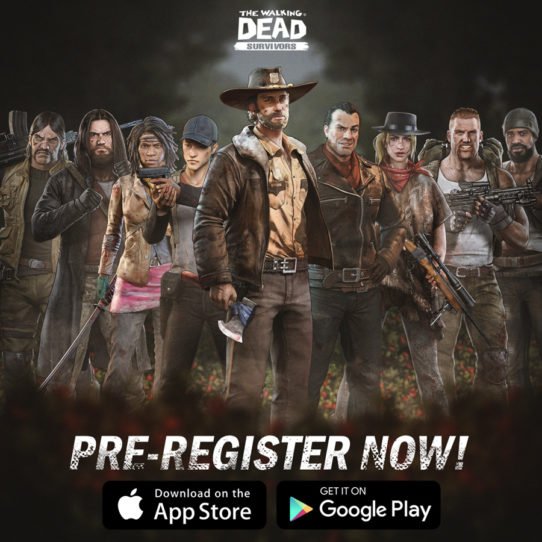 Game Introduction:
Officially licensed by Walking Dead creator Robert Kirkman's Skybound Entertainment and developed by world renowned game studio, ELEX: The Walking Dead: Survivors is the ultimate survival strategy game for Android and iOS that will test your wit and mettle in an immersive experience based on the expansive world of the comics.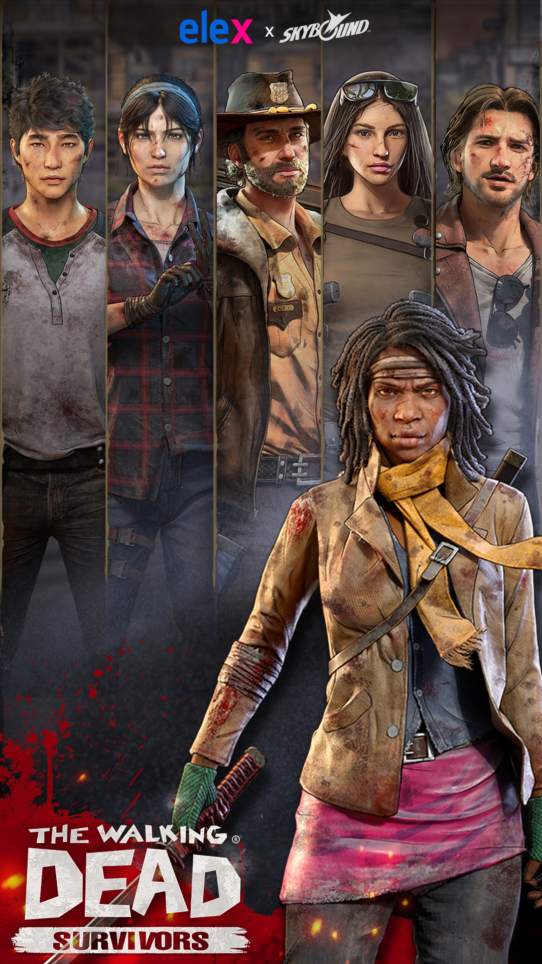 Take charge of your group of survivors as you explore, scavenge, and fight your way across a ravaged American landscape; scour the radio waves searching for other survivors to join you, and perhaps even cross paths with iconic Walking Dead heroes like Rick, Michonne, and Glenn.
Build a refuge and mount your defenses, but beware! The droves of bloodthirsty walkers aren't your only enemy – be prepared to fight the living as well as the dead! Square off against other survivor groups who are desperate for supplies, or maybe just looking to bolster their own reserves with yours…
Do you have what it takes to be a leader in the chilling, post-apocalyptic world of The Walking Dead? Every action you take may be met with grim consequences… Expect to be faced with gruesome choices that mean life and death for you and your survivors; and in a world where cold-bloodedness is king and the ruthless run wild- What will you choose? Your humanity or your survival?
Strategize your way to survival and prepare yourself for the macabre – There are no easy calls in The Walking Dead, and no time to hesitate!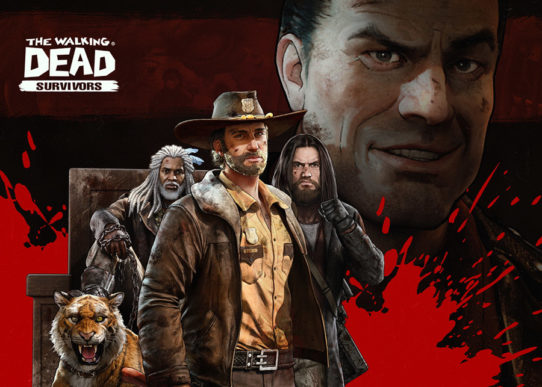 Game Features:
1. Explore the Unknown
– Send out survivors to explore dangerous regions and scavenge for anything that could improve your group's chances to survive.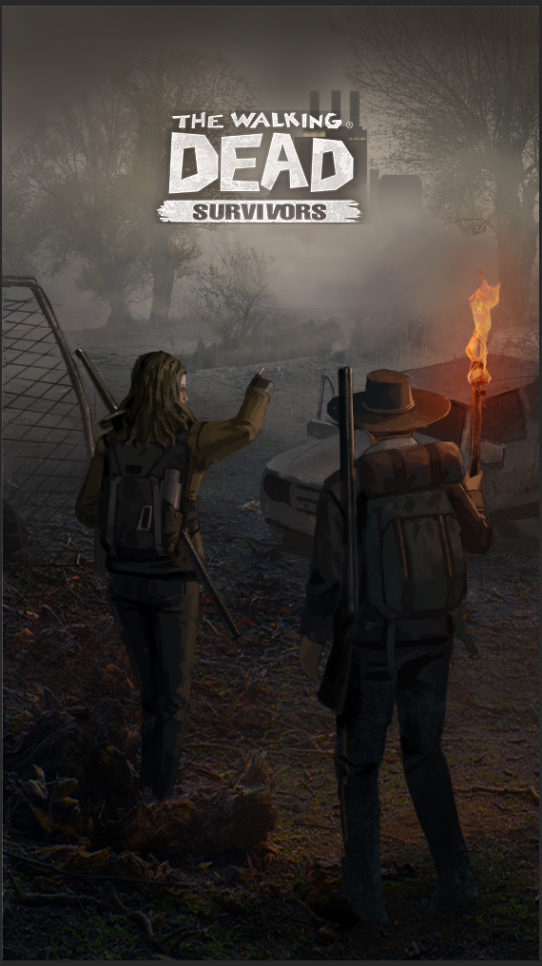 2. Battle the Undead
– Clear your camp and maintain vigilance against Walkers roaming your way.
– Secure and reclaim territory to give your community more room to thrive.
3. Search for Survivors
– Use a radio to find and recruit other survivors across the wasteland.
– Safety in numbers! Each survivor brings their own skills and personality to the table.
4. Encounter Classic Characters from the Comics
– Interact with Rick, Glenn, Michonne, and other beloved characters to fend off Walker threats.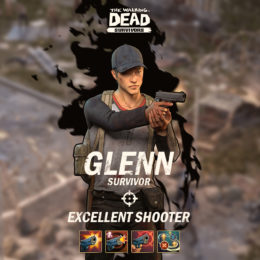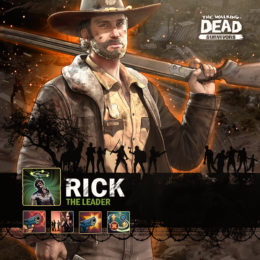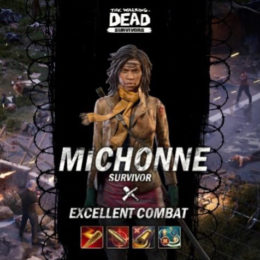 5. Fortify your Sanctuary
– Put your survivors' skills to use in building up a camp that will be the envy of the wasteland, for better or for worse…
6. Tactics and Strategy
– Other survivors can sometimes be a bigger threat than the Walkers themselves: choose your friends carefully and keep a close eye on neighboring communities.
– Sometimes a good offense is a good defense. Strike first at your would-be rivals before they ever become a threat!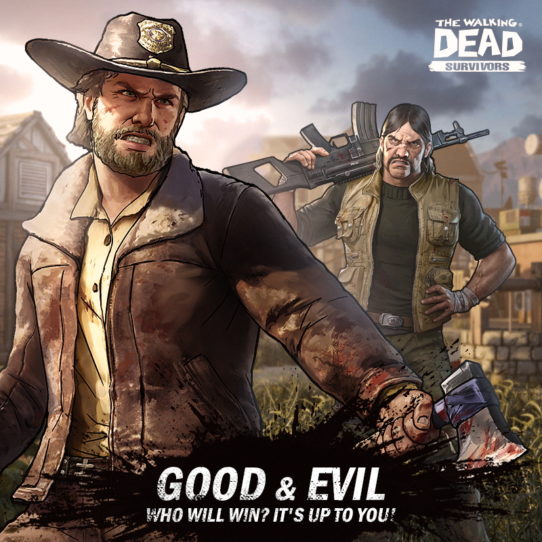 7. Establish a Clan
– Cooperate with players around the world using built-in translation tools.
– Give and receive all kinds of help through a full suite of Clan features.
– Customize your Clan with a hands-on management system.
– Expand Clan territory and become a force to be reckoned with.
In a world torn apart by monsters, survival can sometimes mean becoming a monster yourself. Can you rise to the occasion and lead your team to safety… without relinquishing your humanity?
The answer is in The Walking Dead: Survivors! Pre-register now!