Superfight, the card game where players create super heroes with super problems is about get even more… super! We're adding a 100-card Walking Dead expansion pack to be premiered at Comic-Con! Now when faced with a 10-story tall Gerbil that breathes fire you'll be able to retaliate with Rick Mother F*%king Grimes.
And it's not TWD, but hey, it's our website and we'll shamelessly promote all we want, we're also adding two other expansion packs! The 100 card Anime Deck features cards inspired by your favorite Japanese obsessions (if there's no tentacle card in there, I'm sending a VERY stern memo to the Superfight department). The Anime Deck will be available at Anime Expo, starting July 2nd.
The third new deck is the Challenge Deck. Draw one of these 100 cards before a round to completely change the game. Instead of a straight-up brawl, maybe your fighters will be playing Quidditch or Football (the REAL American kind, not that stupid game that is actually played with your feet*). The Challenge Deck will premiere at SDCC, along with the TWD Deck!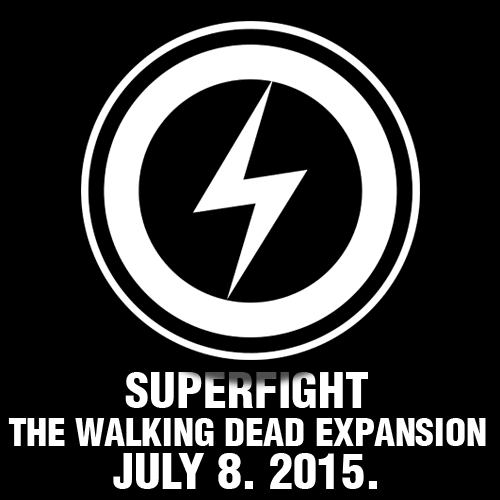 *This was a joke, please don't bicycle kick me in the face.