Two weeks, 139 teams, 70 games, and many thousands of lines of code later, the games are in and are being whittled down for the final 10, in our first All Out War Game Jam.
Those tasked with the Herculean challenge of playing through 70 games and picking a final 10 for you fine fans to play and enjoy are:
Jaz Rignall, Editorial Director, USgamer
A 1st-gen pro gamer, Jaz has a 30-year history in video gaming. During that time, he launched the Official UK Nintendo and Sega Magazines, Mean Machines, spent years at CVG, GamePro and ZZAP! 64, and was lead editorial founder of IGN.com. He currently heads up USgamer.net.
Dan Boutros, Games Development and Publishing, Skybound Games
Dan helps guide creative direction for game development and publishing at Skybound Games, and looks after this lovely Game Jam thing you're here to enjoy. Before that, he ran Adept Games, and worked with Oddworld Inhabitants, SCEE, THQ, Capcom, Namco and The Bitmap Bros.
Byron Atkinson-Jones, Founder, Xiotex-Studios
Byron lives to make games. Having cut his teeth at companies like Introversion, Lionhead Studios, Sega and EA he now makes his own games. If not found on twitter as @xiotex shouting about making games, he's busy getting the already addictive Blast Em! ready to rock the world!
Tadhg Kelly
Tadhg Kelly is a game designer, producer, writer, startup founder and huge Walking Dead fan. He writes the game design blog What Games Are as well as regularly contributing to industry-leading sites such as Gamasutra and TechCrunch, as well as a monthly column for Edge magazine.
Jeffrey Matulef, U.S News Editor, Eurogamer.net
Jeffrey Matulef is Eurogamer's US News Editor and resident The Walking Dead expert, even though he's never read the comic and barely seen the show. He waxed flowery about Telltale's rendition of it though and is excited to see what others do with it.
Brady Feichter
Brady spent most of his childhood playing games and watching movies, then decided he would make a living writing about them in the pages of such publications as Geek, EGM (Electronic Gaming Monthly), and Play Magazine. Now he is knee-deep in making what he loves as a designer and script writer for films and games.
And finally, our man who needs no introduction, Mr Robert Kirkman will be the man to pick the overall, and probably very talented grand prize winning team.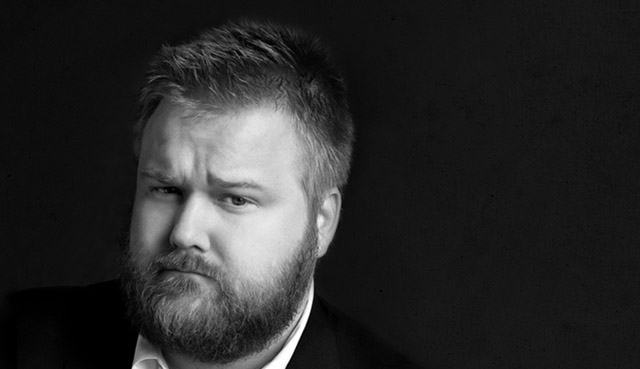 While we go through all 70 of the games we received during the course of this weekend, take a look at a few of the gameplay teasers that caught our attention. If our judges like them enough, you'll be playing them on this very site, within the next few weeks:
Tiger Vs Zombies
Game Development By : The Herd!
You are a tiger. You kill zombies. Loud metal is your soundscape.

Dead Planet
Game Development By : Nemesis Games!
A bizarre combination of Tetris with zombie body parts and Risk.

Remember The Fallen
Development Team Credit : Joe & Brad!
This well-presented game appears to be an emotionally-heavy game where you find objects that are tied to several dead fallen soldiers.

Stay tuned for more this coming week…