Pixels and Poutine is the solo team made from all the parts comprising Simon Préfontaine. He is the man responsible for Don't Make Me Turn This Car Around (aka DMMTTCA), which you can finally play, here!
The game's very entertaining premise of a road trip with your bratty kids as an all out war on your psyche, was *genius*.
A few judges (myself included) fell in love with the idea, but the masochist humor game design was not for everyone. Tadhg Kelly of Techcrunch, one of our judges, despite being frustrated with the gameplay, did have this to share, "…The idea is sound and with more time it seems like a fully fleshed out version of this could really be something. As such, it gets my honourary mention for most promising concept."
"…A driving game where you actually have to look a full 360 degrees around the vehicle to interact with stuff (in this case children) is a really innovative notion and the rear-view mirror that allows you to look upon your meddlesome brood would be a masterstroke if the kids were animated."
You can view the game footage below, or click here to play!
TWD.com : What was your creative process to come to the final game that you submitted?
SP : I liked the theme, but wanted to do something different, quirky and non-violent.
TWD.com : What kinds of game do you aim to make?
SP : I like system-based games like this one that centre around relationships or mechanics that aren't often seen in games. I'd like to make games that focus less on combat, and more on trading, negotiation, diplomacy and other forms of conflict.
TWD.com : How do you think you will further develop this game and its concept in future?
SP : If the interest is there, I might try redoing this game as a full project. I think the pace of a full version would be much different, more focused on the resource management of a long trip. A modern-day Oregon Trail with less dysentery and more fighting over the radio.
TWD.com : What's your favorite Skybound comic?
SP : Haha, my favourite is gonna have to be the Walking Dead! I've been reading it for years, and now even my fiancée is hooked. She's not into graphic novels at all, but finished Compendium One in one sitting. In fact, right now she's waiting for me to finish writing this so we can go watch the latest episode of the TV show too!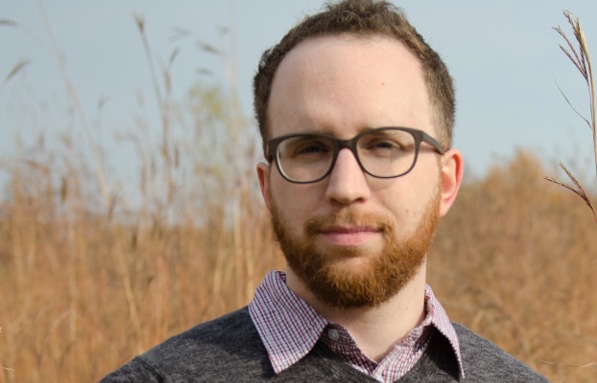 To follow Pixels and Poutine on Twitter, go here. Additionally, you can view Simon's website here.