Last summer Skybound Games announced a partnership with Lab Zero Games to bring the hit 2D fighting game SKULLGIRLS 2ND ENCORE to Switch and Xbox One for the first time. For the fighting game fans among you, the wait will soon be over!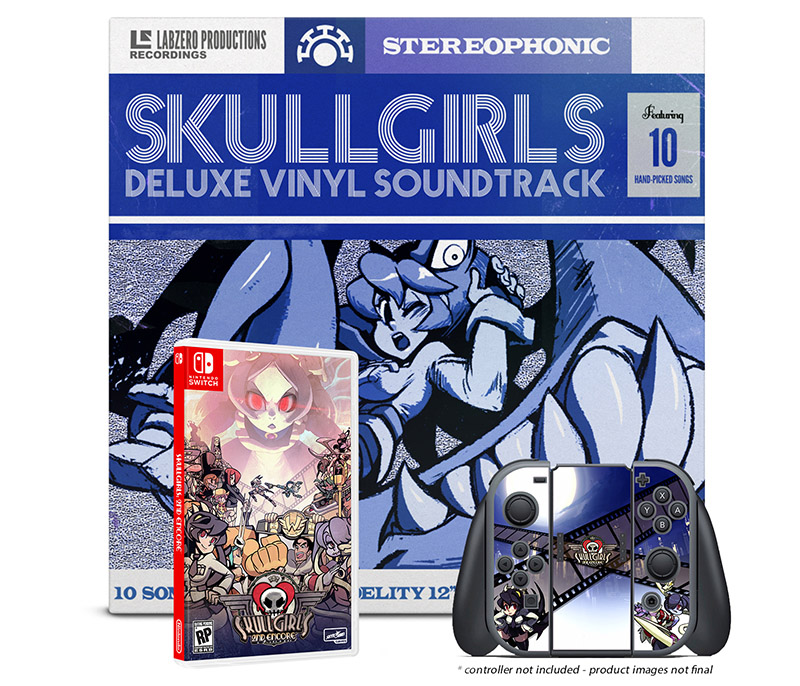 Skybound Games will release digital versions of Skullgirls 2nd Encore on both Xbox One and Switch this spring. And, guess what? Today we're opening pre-orders for a Limited Edition, boxed version for Nintendo Switch that you can only get here on Skybound.com!
The Skullgirls 2nd Encore Limited Edition box is $49.99 and includes: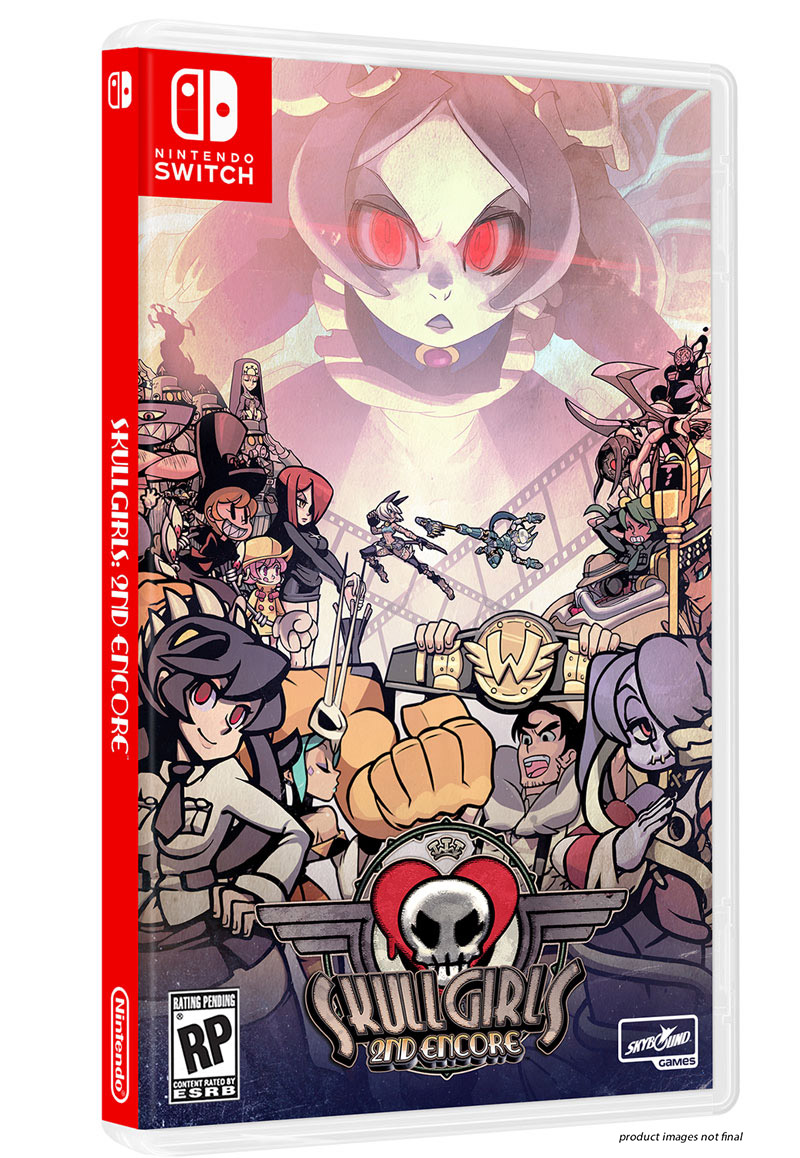 • Skullgirls Encore Switch Cartridge with all previous DLC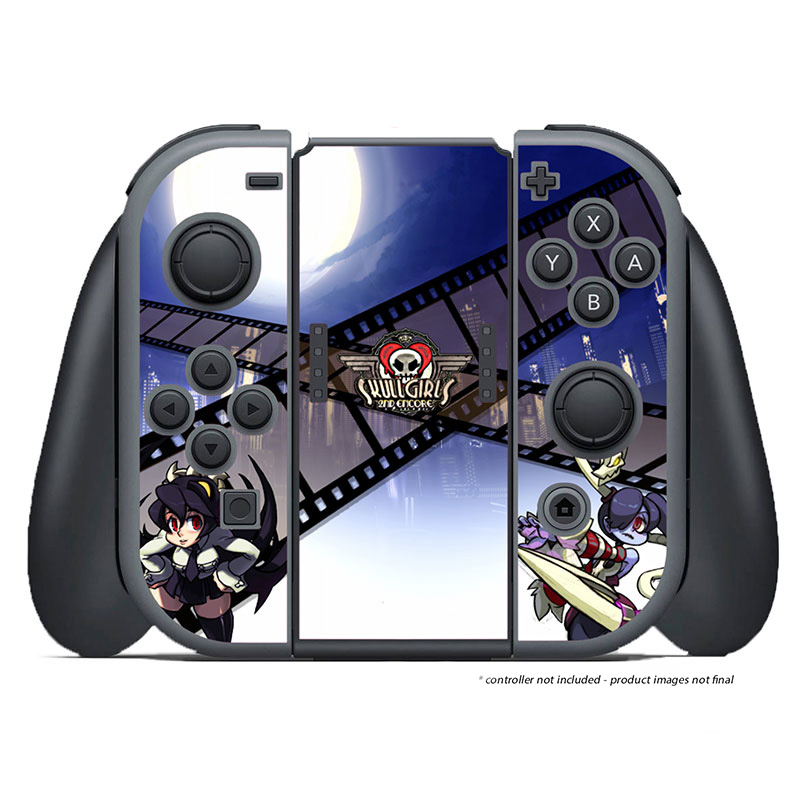 • Skullgirls Switch Controller Skin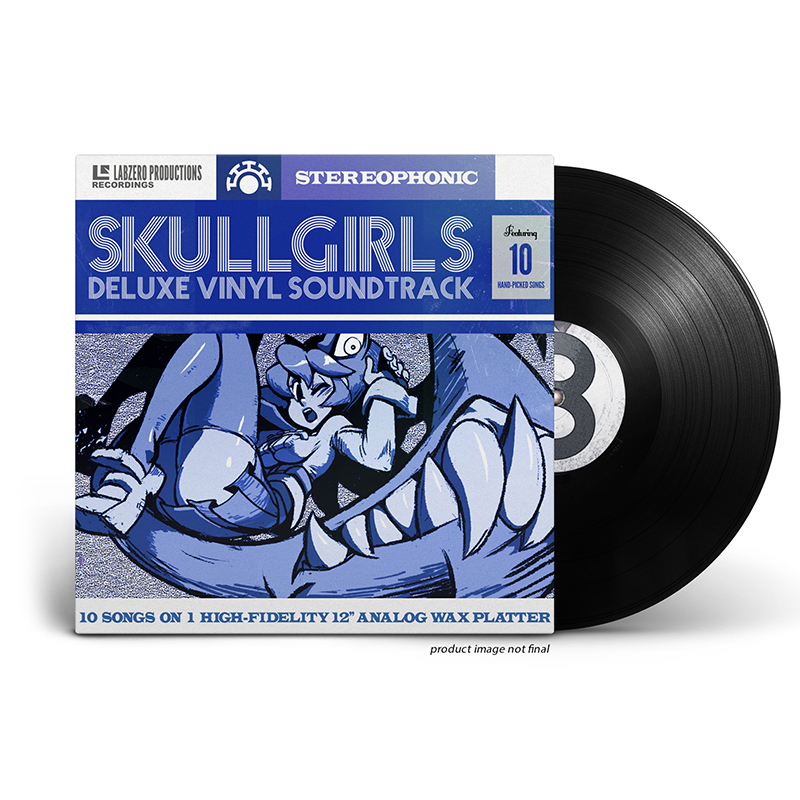 • Skullgirls Original Soundtrack, by composer Michiru Yamane, on a never-before-released 12" Vinyl Record
And, when they're gone, they're gone. You can only get this on Skybound.com and for a limited time RIGHT HERE! So, Skullgirls fans, I wouldn't wait long on this one.
Not familiar with Skullgirls? Gasp! It's a fast-paced 2d fighting game that puts you in control of fierce warriors in an extraordinary Dark Deco world. It's a modern take on classic arcade fighters with a high-definition, hand-drawn twist. Originally released in 2012, Skullgirls has amassed a dedicated fanbase over the years releasing across multiple platforms, but never before seen on Switch or Xbox One! And, now its finally coming to these anticipated new platforms from yours truly, Skybound Games.
Headed to PAX East in Boston this March? Come by the Skybound Games booth to challenge our team in Skullgirls 2nd Encore. We'll have it playable on Nintendo Switch in the booth.
To stay in the loop on the upcoming digital release of Skullgirls 2nd Encore on Switch and Xbox One, sign up as a Skybound Insider! We'll send you a heads up when its out.
[scrollmagic_spacing height="20″][/scrollmagic_spacing]