When you work at Skybound, sometimes you wake up to really awesome stuff in your inbox. Today was one of those days! I got a crazy promo image from Overkill's The Walking Dead which you can see RIGHT HERE: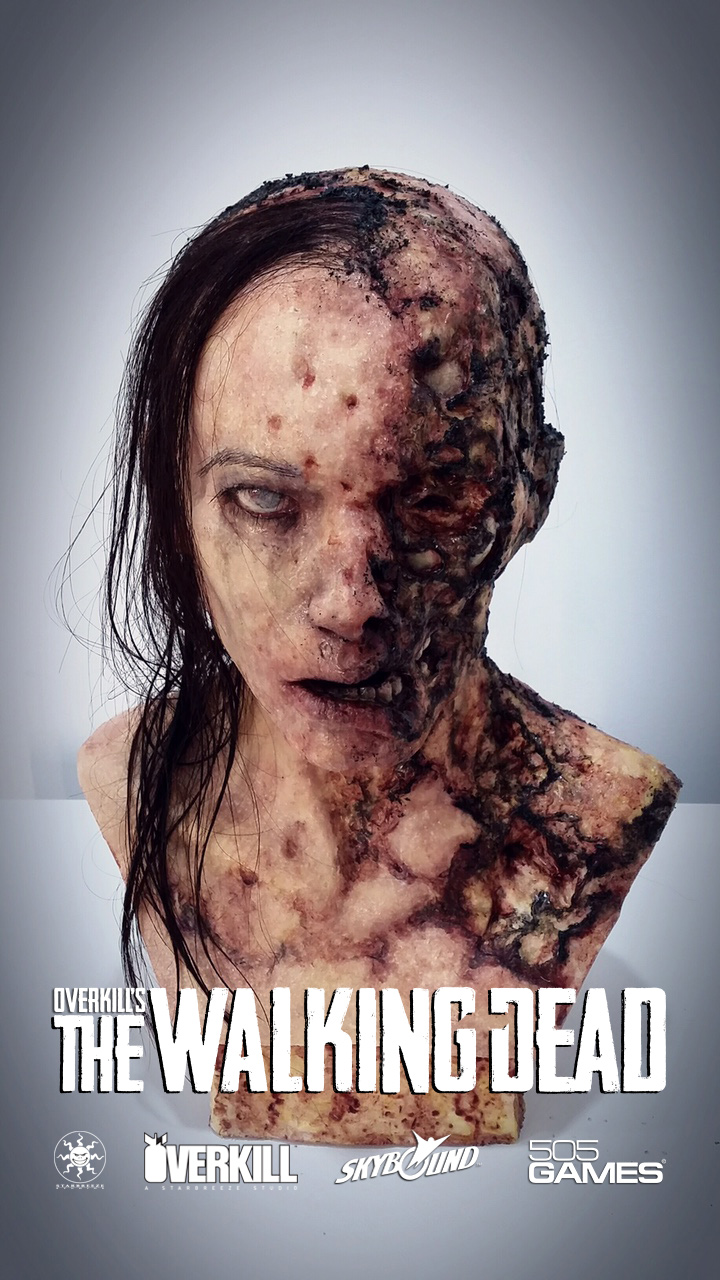 I figured what better time to get an update on the game from Almir Listo, the Brand Director (and Community Guru) for Starbreeze!
Almir! I just got something awesome and beautiful and disgusting in my inbox! What am I looking at?!
Almir: Disgusting!? She's super pretty! A true work of art. It's a walker bust made for the production of OVERKILL's The Walking Dead.
This bust is incredibly realistic. How are the artists at Overkill transitioning from the style of the comic to the immersive first person world?
Almir: We have some really talented people working on this, some of them have been with us for a long time and some recently arrived as we expand the crew to make sure this becomes a kick-ass game. Both games are set in a contemporary world in a sense—well—of course the Walking Dead one is a bit more post-apocalyptic. Having had a large part of the team working on the PAYDAY games before, they know how to handle the style.
What are some of lessons you're taking from the Payday series and applying to The Walking Dead?
Almir: There are a number of lessons that we learn from PAYDAY that we bring over to OVERKILL's The Walking Dead. The great gameplay is the most important one—without it, people will play it for ten hours and move on. The replayability is next—with PAYDAY we really learnt what makes people hooked to the formula we've created. With OTWD, we hope to be able to put all our experience and add some twists. The end result is going to be amazing.
Last question: when can we see more?! We want more!
Almir: Haha, soon! We've got some surprises in store for E3. Stay tuned.
---
Just enough to tantalize you! We'll see what we can get out of these guys at E3! I have a feeling it's going to be awesome!