OOOOOH SNAP! We've traveled through gutter space to bring you back a first look at TROVER SAVES THE UNIVERSE #4, continuing the hit limited series from acclaimed author Tess Stone, based upon the eponymous hit video game by Justin Roiland, Co-Creator of Rick & Morty and CEO of Squanch Games.
When the shocking identity of his employer is revealed, Dr. Kill sets his sights on the ICJ! Can Klover and Bo escape the planet Sadsack to warn Trover, Pink Trover, and the rest of the eyehole monsters in time? And how can they ever match up against Dr. Kill's ultimate power baby?
Trover Saves the Universe #4 (SEP210208) will be available at comic book shops and digital platforms including Amazon Kindle, Apple Books, comiXology, and Google Play on Wednesday, November 10. So get it while the gettin's good, yo!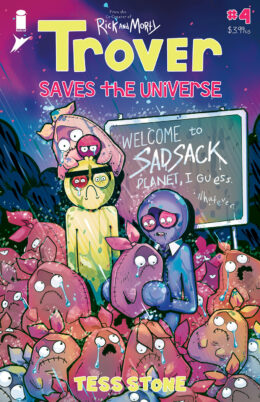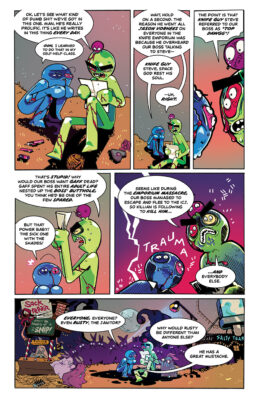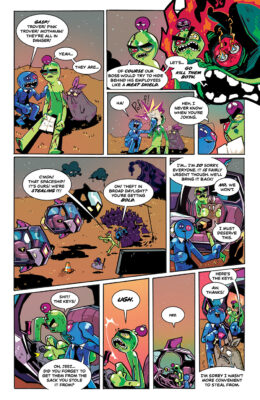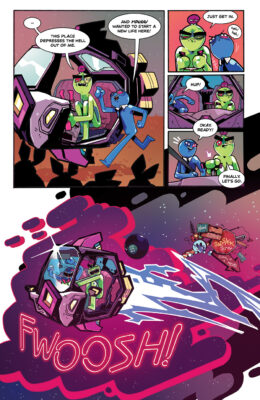 ---