This week saw the return of infamous comic character Dwight (played by actor Austin Amelio). But who is Dwight? First introduced in Issue 98 of The Walking Dead, Dwight is the right hand man of notorious villain Negan. He lives and works with The Saviors and is most recognized for his half-burnt face and crossbow. His earned the burnt mark from Negan, who presses a hot iron against anyone that crosses him. Observe: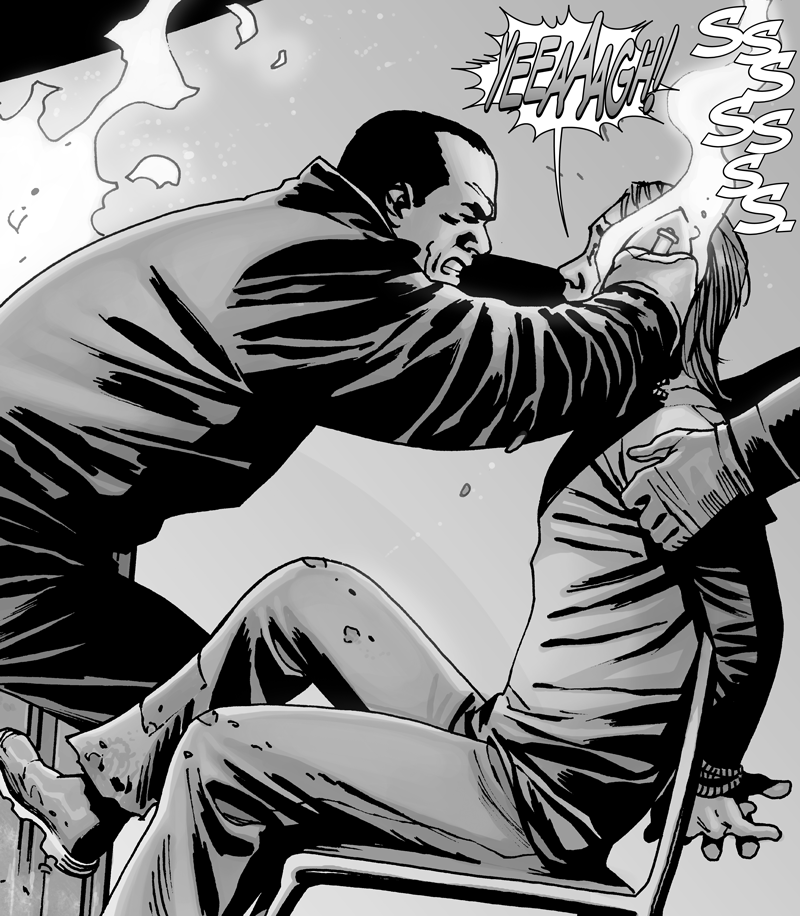 Ouch. We're guessing show Dwight got HIS mark for running away with Tina and Honey in Episode 606: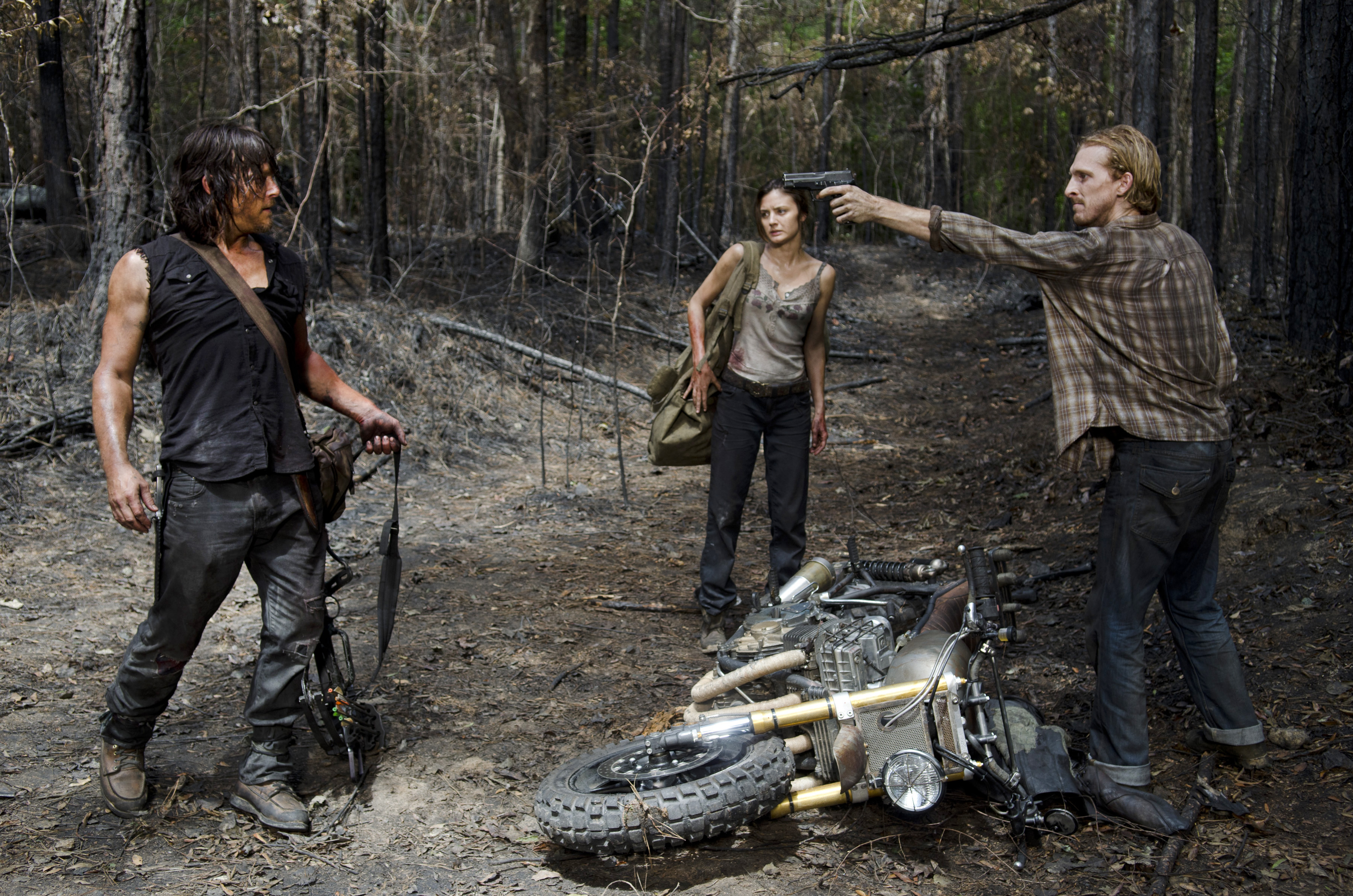 Dwight makes his first appearance in the comics when he shoots Abraham through the eye with his crossbow. The show took a slightly different approach with this scene: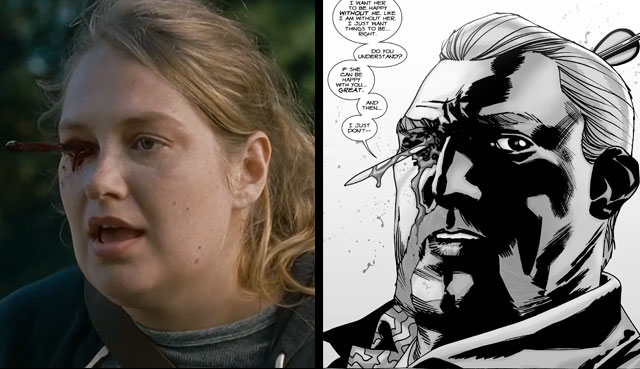 Now that that the show is past the excruciating Eugene crotch-biting moment we might start seeing Dwight a LOT more (which is NOT a good thing). Without giving too much away, Dwight plays a major role in the upcoming conflict between Rick's group and The Saviors. In fact, he becomes one the most VITAL pieces in the survival of Rick's group and Alexandria as a whole. Though judging by Dwight's divergence from Negan's group before (like in Episode 606) we might see him teeter on allegiances.