We've been getting a lot of people asking, "Where's The Walking Dead #145 preview?!" Well, I'll tell you where: we didn't do one! Not because we don't love you (we do) or because we're lazy (we are), but for a couple reasons:
1) Every panel is pretty spoilericious, not just for this issue, but for the last one as well. If you haven't read #144 you'll know who made it out alive, which kind of sucks. Normally we wouldn't worry too much about that but…
2) Volume 24 is ALMOST out (August 26th), and those volume holdouts will learn about issue #144 for themselves. It's so close, why increase the risk that things will be spoiled for them?
So it sucks not getting to play with your emotions and expectations, but for this month's issue, we opted to go preview-free, so you'll be going in fresh as the driven snow. And if you haven't read issue #144 yet, what's wrong with you?!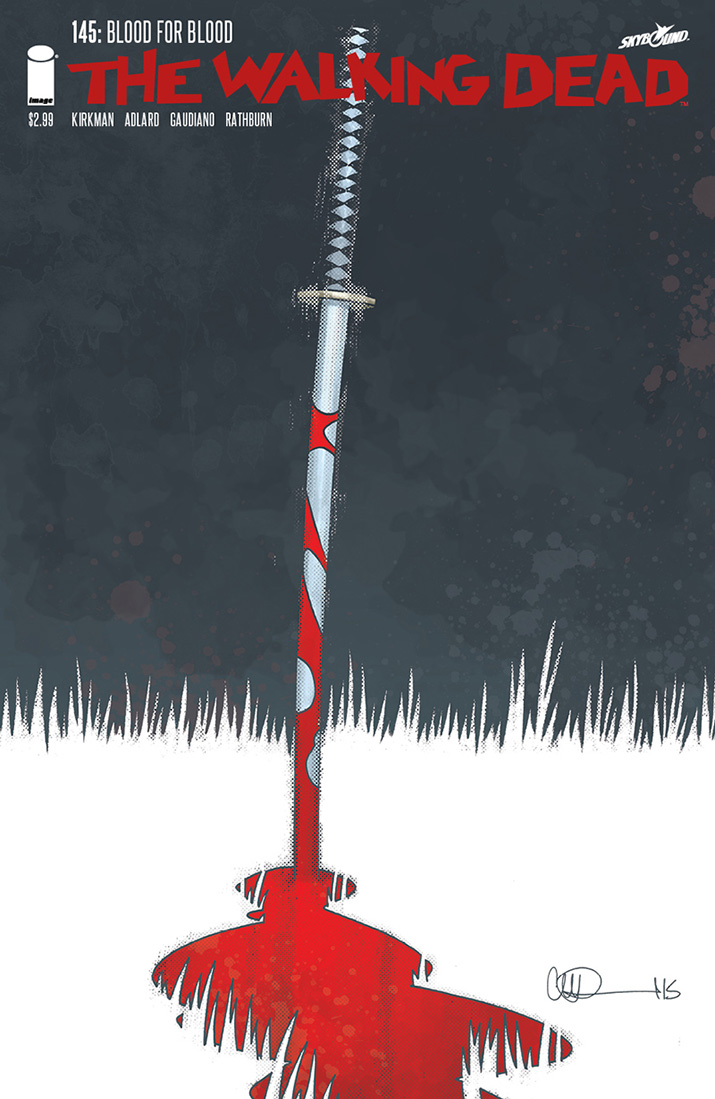 THE WALKING DEAD #145
STORY: ROBERT KIRKMAN
ART: CHARLIE ADLARD, STEFANO GAUDIANO & CLIFF RATHBURN
COVER: CHARLIE ADLARD & DAVE STEWART
AUGUST 12
32 PAGES/BW/ M
$2.99
Blood for Blood.