Ah, spring is around the corner, love is in the air, and The Walking Dead has returned. Valentine's Day must be close at hand! To that end, we've created a new batch of cards to join our Walking Dead Valentine's Day cards from previous years. So here's the deal, click a card below to view it, and then save it, share it on Facebook, send it in a text message, print it out, whatever you want! This is for you to share with the disgusting, perverse Walking Dead fans in your life!
Scroll to the bottom for a couple super secret Issue 137-based cards…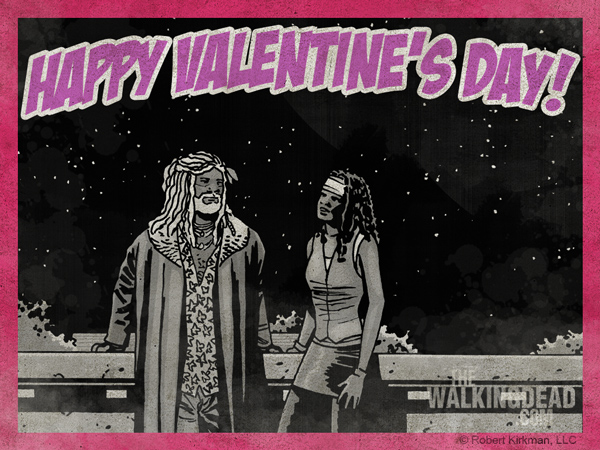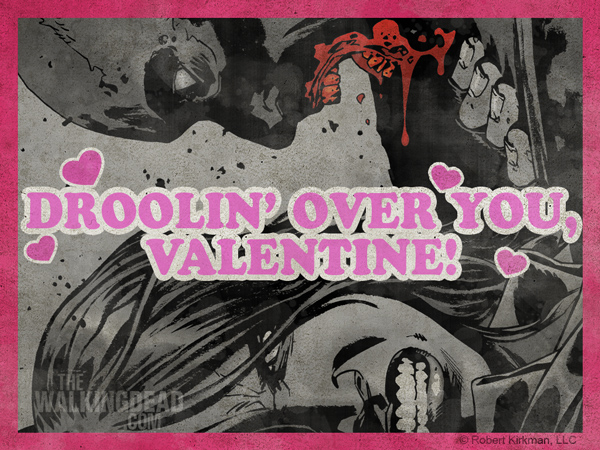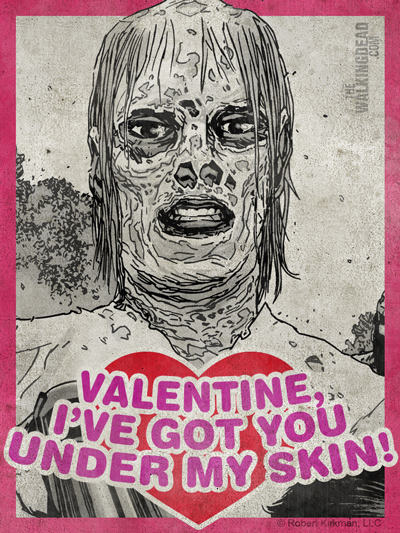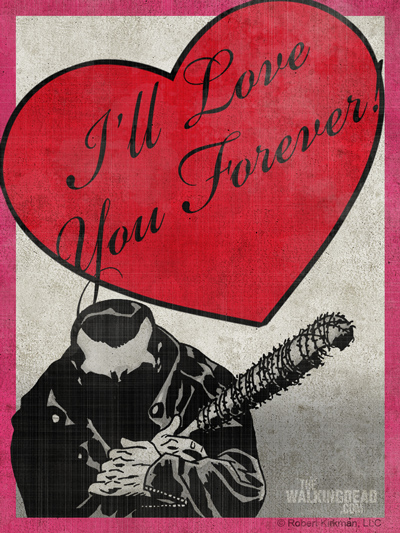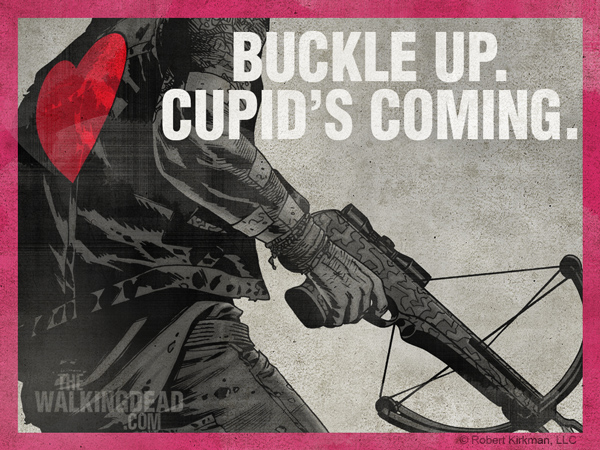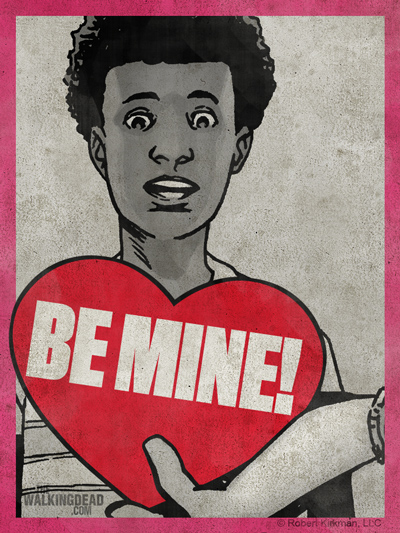 Super secret Issue 137 card #1!
Super secret Issue 137 cart #2!
Don't be a butt and post those #137 images in public forums where the issue might get spoiled for masses of people.