Unlike The Season 8 Premiere, this hectic episode of The Walking Dead contained only a few scenes from the comics. Let's dive into the comparisons.
---
Savior Raids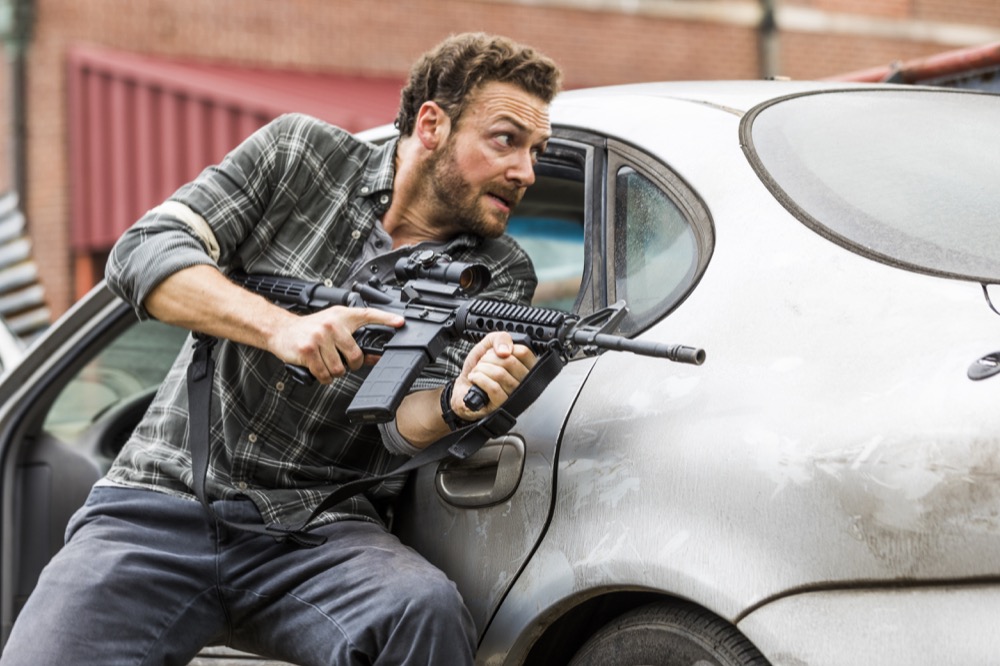 In both the comic and show Rick and his group split up to attack Savior compounds while Negan remained trapped at The Sanctuary. Like the comics, the group split up and attacked the various outposts Dwight provided intel on. However, in the show the group was more split up (in the comics Jesus is with Rick and Aaron, not separated from them).
---
Eric's Downfall
Here's the only real comic/show comparison from this episode. In the comics, Eric is shot in the head during a Savior raid and dies immediately. In the show, he gets clipped in the stomach but is still alive (for now). In both instances, his boyfriend Aaron is there when it happens. Also in the comics, Aaron becomes enraged when he dies and goes on a Savior killing spree.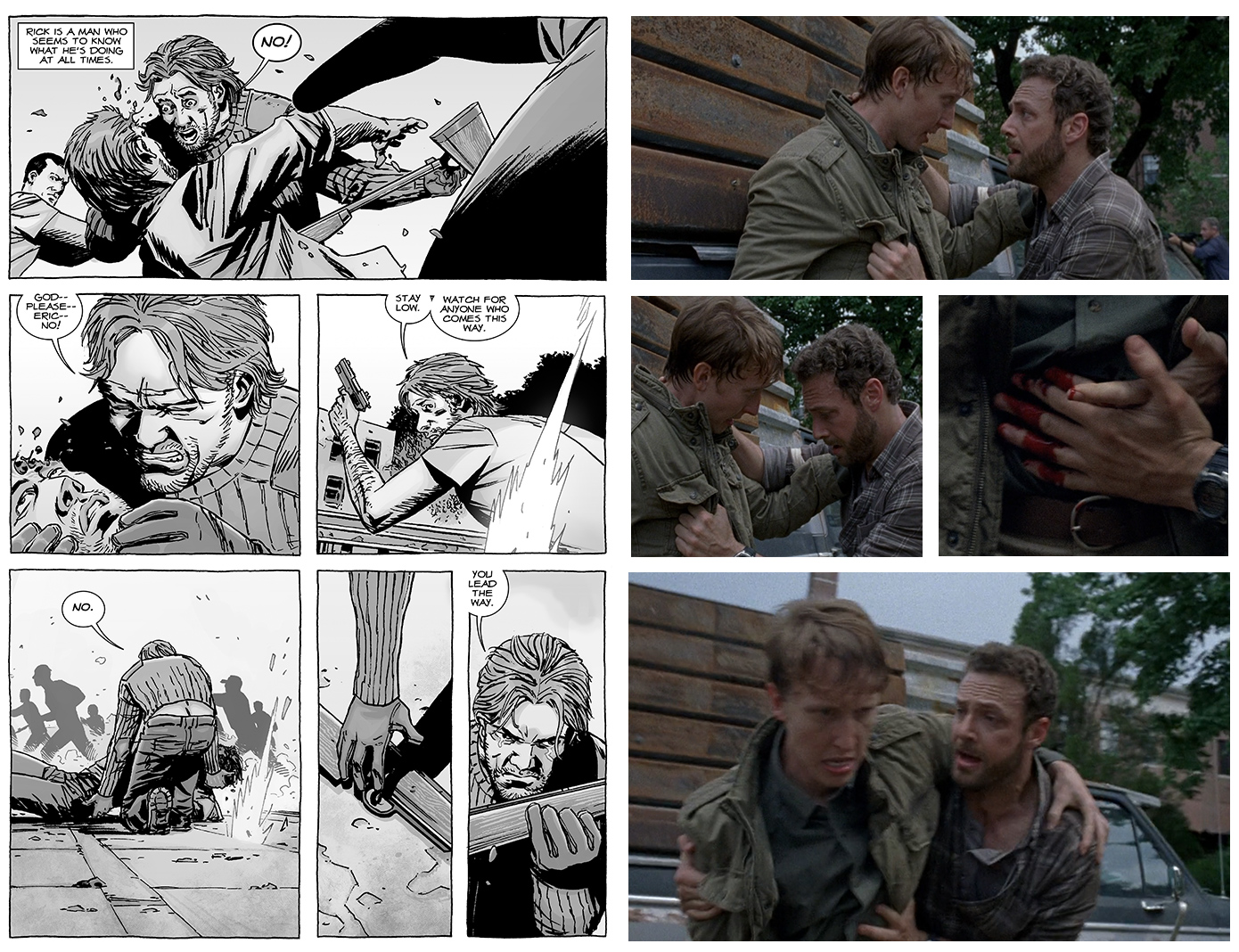 ---
Ezekiel's Mission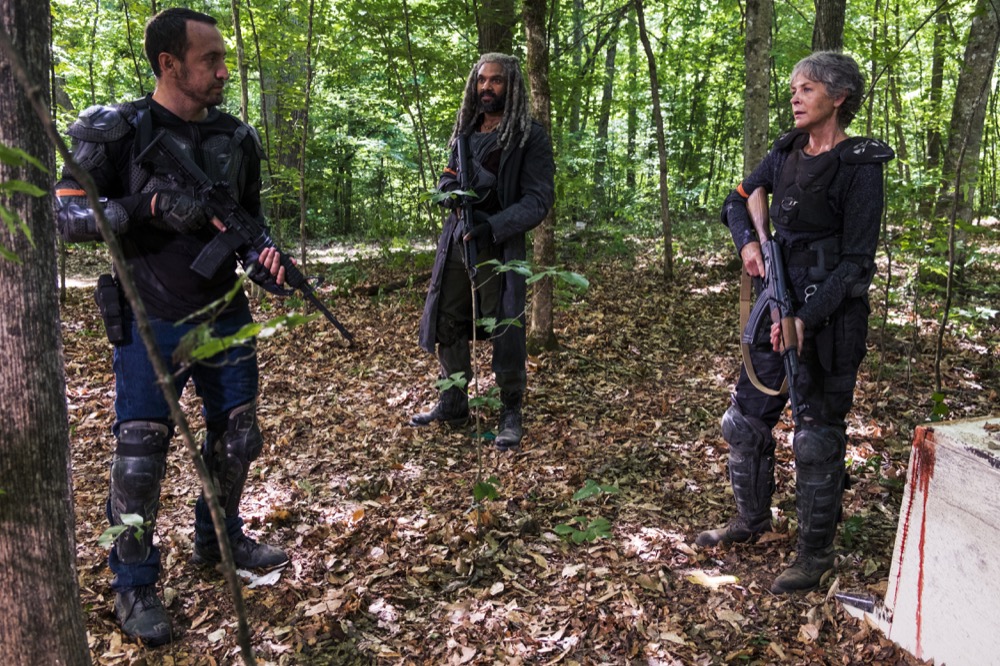 In this episode Ezekiel, Jerry, and Carol fight off walkers and escape into the woods, where they plan their next moves. In the comics, Jerry doesn't exist and Carol's dead, so this part of the storyline doesn't happen. There ARE parallels between Ezekiel's comic story and the show, but we'll get to those in a few more episodes.
---
Jesus' Morals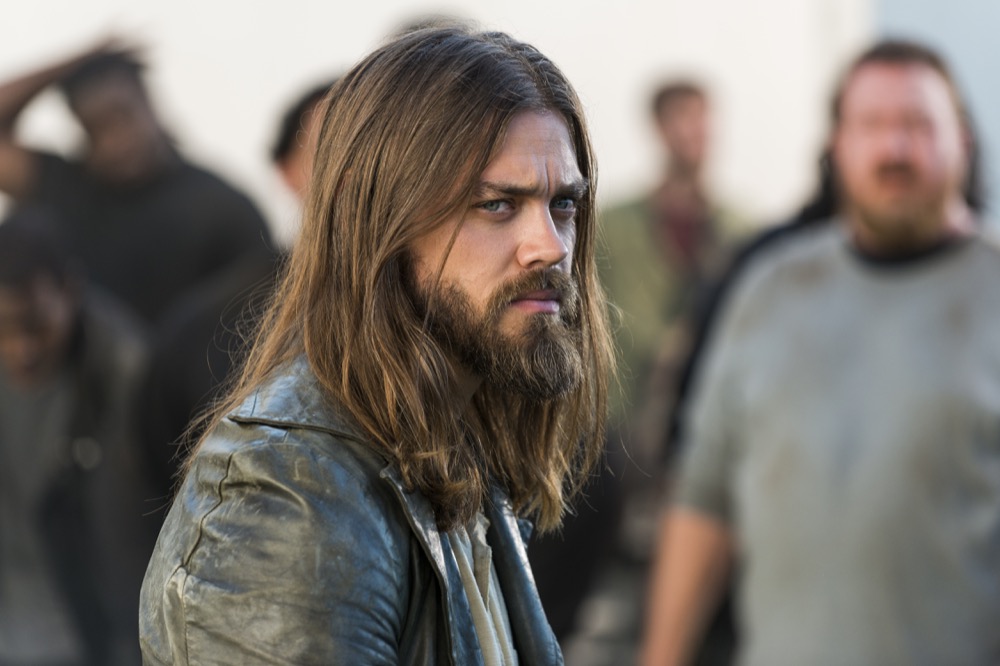 In Episode 802 Jesus struggles with killing Saviors, specially one who 'surrenders' and ones he forces to surrender. Although he has other plans for them, it doesn't match his character in the comics, who was VERY OK with killing Saviors without hesitation. We see this in a Savior raid montage in Volume 20: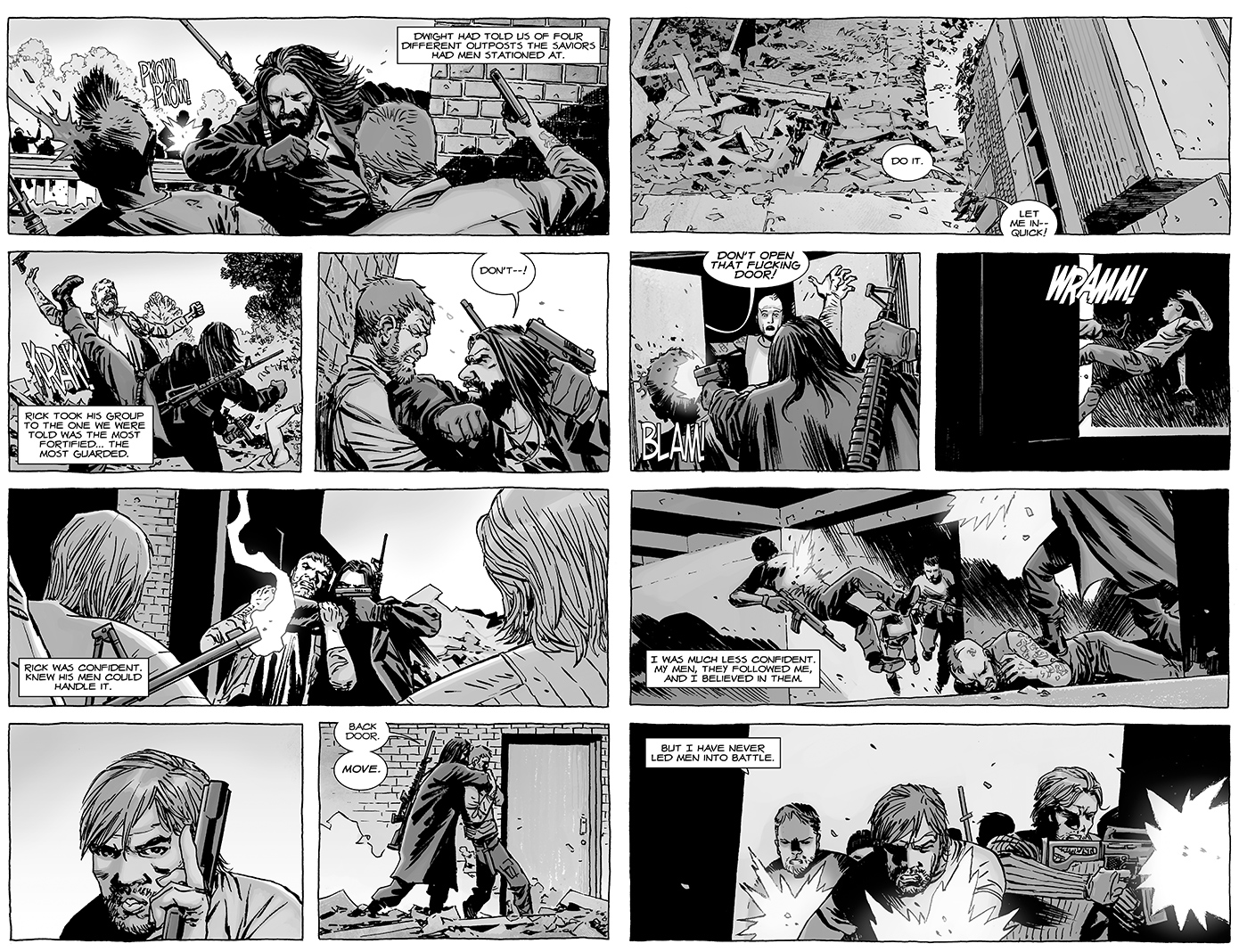 ---
What Didn't Happen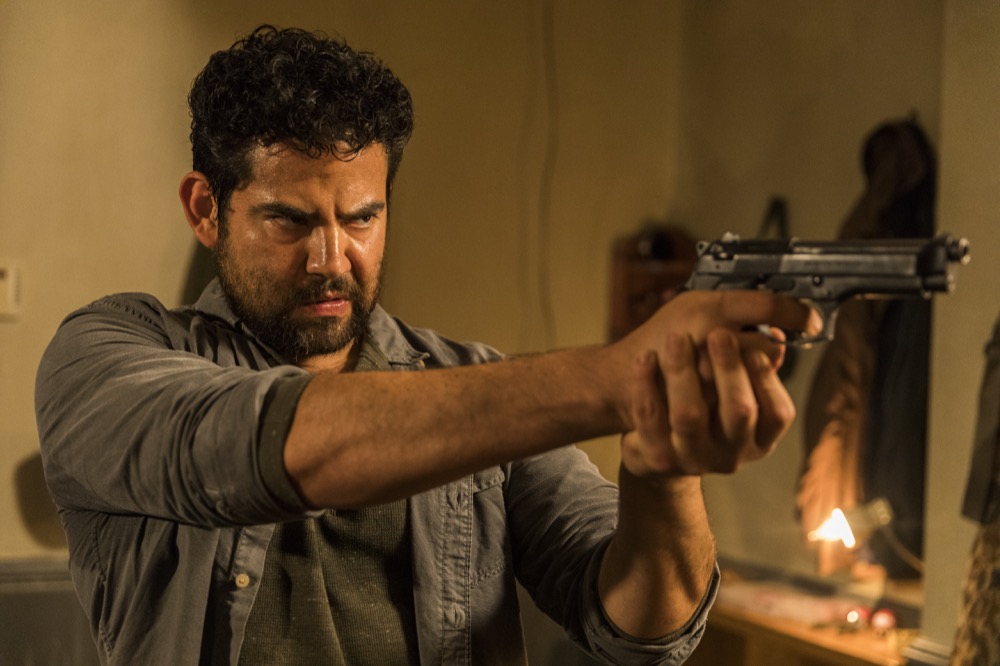 The bulk of the episode did not come from the source material. In the comics, Carol and Morgan are long dead and Daryl, Tara, Jerry, and Morales don't even exist – so those storylines, along with the one with the baby, the pee-pants Savior, and the outpost with the female leader are unique to the show.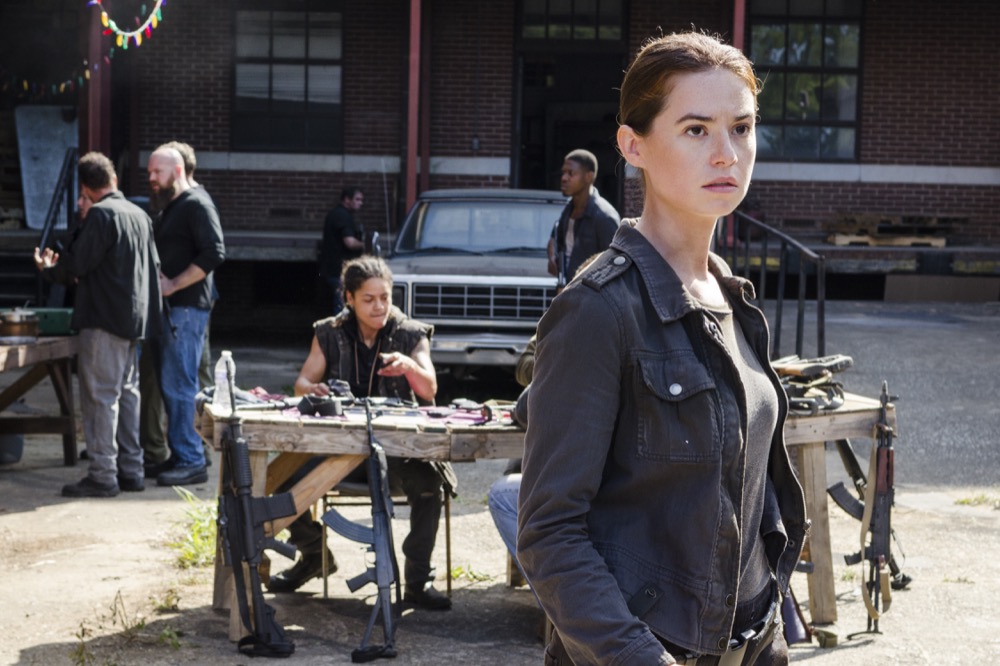 ---
Well that was quick! What were your favorite moments from the episode? Which scenes from the comics do you hope to see in future episodes? Tell us in the comments and stay tuned for our comparisons next week.