New World Order is almost here! But before we dive into that arc, let's catch up with Negan, who has been mostly MIA since the end of The Whisperer War. Catch an exclusive preview of the issue and details below. THEN, pick grab a copy next week and join our online discussion for a chance to win a Robert Kirkman-signed issue!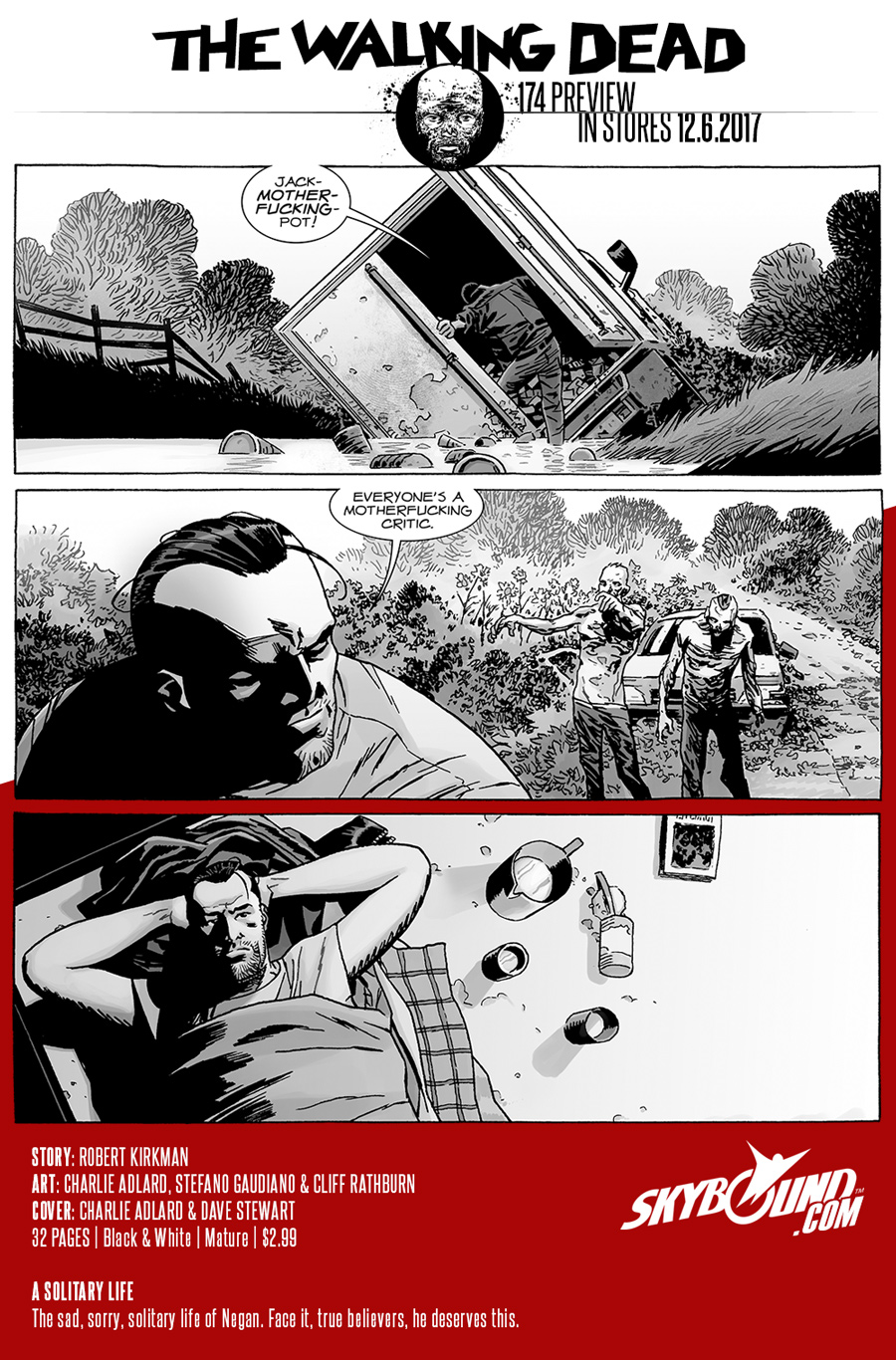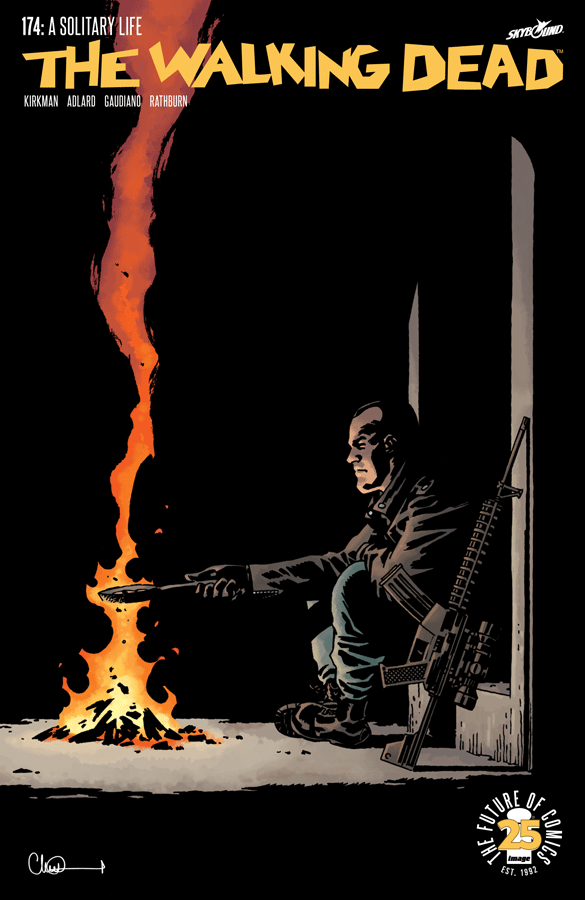 Story: Robert Kirkman
Art: Charlie Adlard, Stefano Gaudiano, Cliff Rathburn
Cover: Charlie Adlard, Dave Stewart
Published: December 6, 2017
Diamond ID: OCT170736
"A SOLITARY LIFE"
The sad, sorry, solitary life of Negan. Face it, true believers, he deserves this.
Digital : $2.99
Print: $2.99