Here's the cover in dressed and nude versions: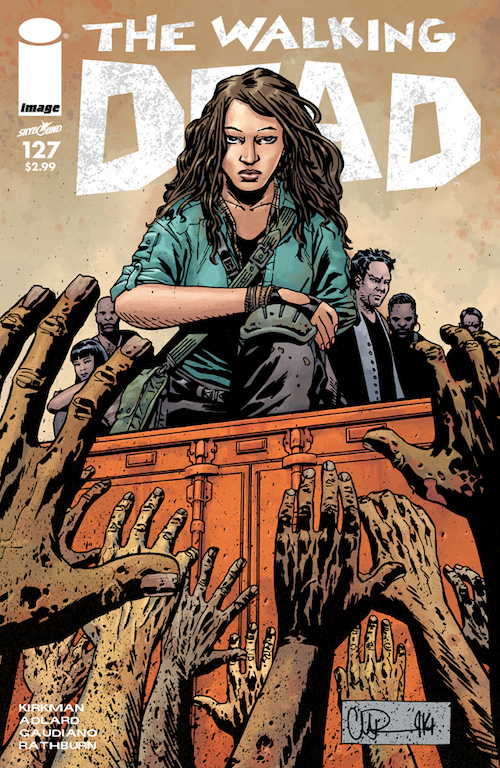 Here's the retailer solicitation:
THE WALKING DEAD #127
STORY: ROBERT KIRKMAN
ART: CHARLIE ADLARD, STEFANO GAUDIANO & CLIFF RATHBURN
COVER: CHARLIE ADLARD & DAVE STEWART
MAY 14
48 PAGES/BW/ M
$2.99
In the aftermath of ALL-OUT WAR we discover… A NEW BEGINNING.
Wait, what? 48 PAGES?! That's right. TWD 127, the first issue following ALL OUT WAR, will be double-sized! What do you make of that?! At least one thing about that cover is jumping out at me…
THOUGHTS?