We're excited to announce that launching today is our very own Walking Dead-centric Humble Bundle with some of our other Skybound goodies thrown in!
UPDATED: Here are the new levels, which include even more books! Now you can get over 80 issues of comics that retail at over $200!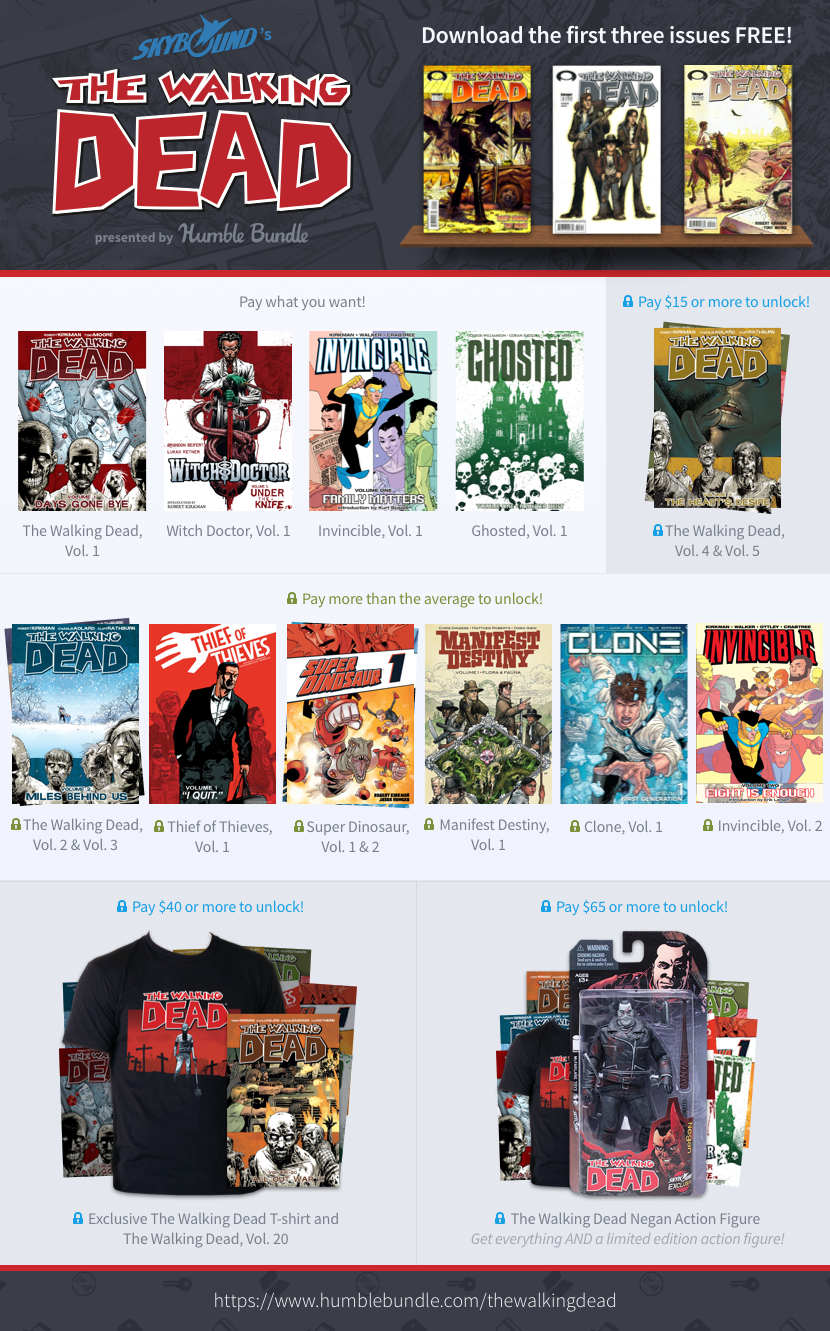 – Issues 1-3 of The Walking Dead, FREE.
Name your price for:
– The Walking Dead, Vol. 1
– Invincible, Vol. 1
– Witch Doctor, Vol. 1
– Ghosted, Vol. 1.
Pay above average price & you'll also get:
– The Walking Dead, Vol. 2 & 3
– Thief of Thieves, Vol. 1
– Invincible, Vol. 2
– Super Dinosaur, Vol. 1 & 2
– Clone, Vol. 1
– Manifest Destiny, Vol.1.
Pay $15 or more to get all of the above plus The Walking Dead, Vol. 4 & 5. Pay $40 or more and you'll also get The Walking Dead, Vol. 20 and an exclusive The Walking Dead T-shirt, available ONLY through this bundle!
For diehard The Walking Dead fans, paying $65 or more will get you the entire bundle and a special, limited edition Black & White Negan Action Figure produced by McFarlane Toys, while supplies last.
All of the trades are DRM free in multiple digital formats.
Click here to purchase, score some awesome stuff, and support some great causes!
Got a friend you think should check out the Walking Dead comic? LET THEM KNOW about this!
And, look, a video!!!