Today's featured tattoo was submitted by Twitter user @retro_kool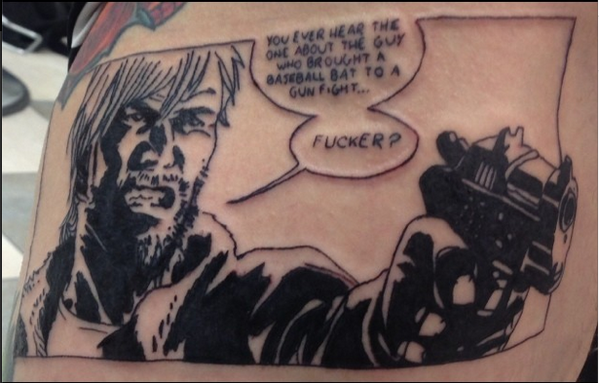 This panels contains what is perhaps our favorite quote from The Walking Dead (though really, how can you pick just one?). Not only is it super cool to see a Walking Dead quote as part of a tat, seeing a panel that's come straight from the page is so awesome. The tattoo artist really captured Charlie's art perfectly, especially the use of black ink.
To have your tattoo featured on our site, simple upload a photo to Twitter with the hashtag #TWDTattooTuesday and you may be featured on the next Tattoo Tuesday! If you don't use Twitter, feel free to send us a message on Facebook instead!