Today's featured tattoo was submitted by Facebook fan Ryin Lust! His tattoo is based off the memorable The Walking Dead #100 cover by Todd McFarlane!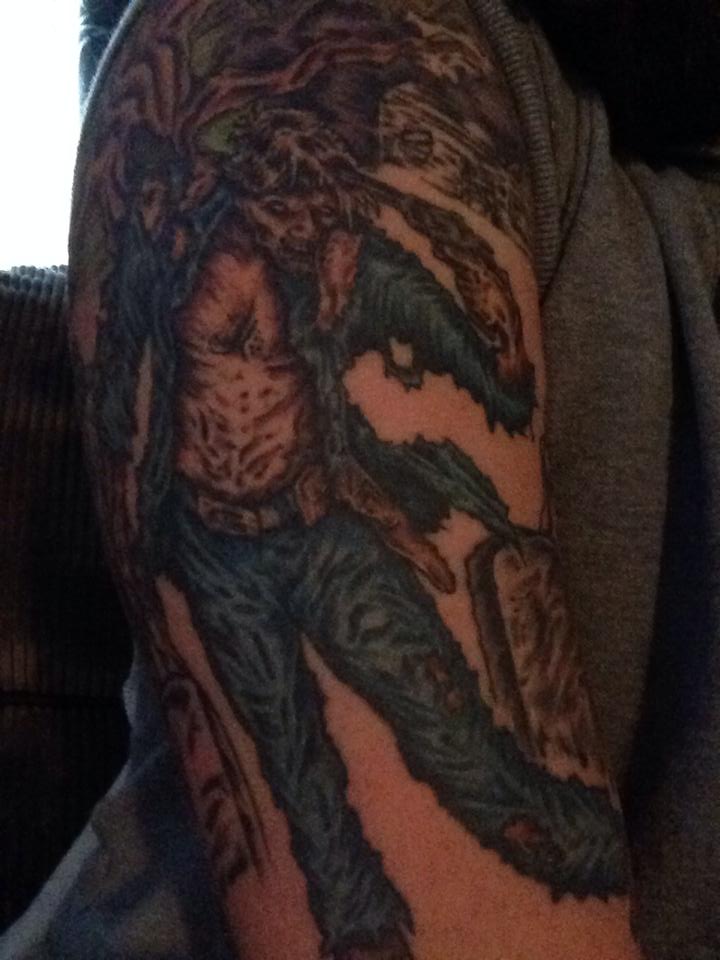 Now that's a scary tattoo! The attention to detail is amazing and really captures Todd's style. We also like the eerie colors… it turned out really well and looks super cool!
Here's the original cover for comparison: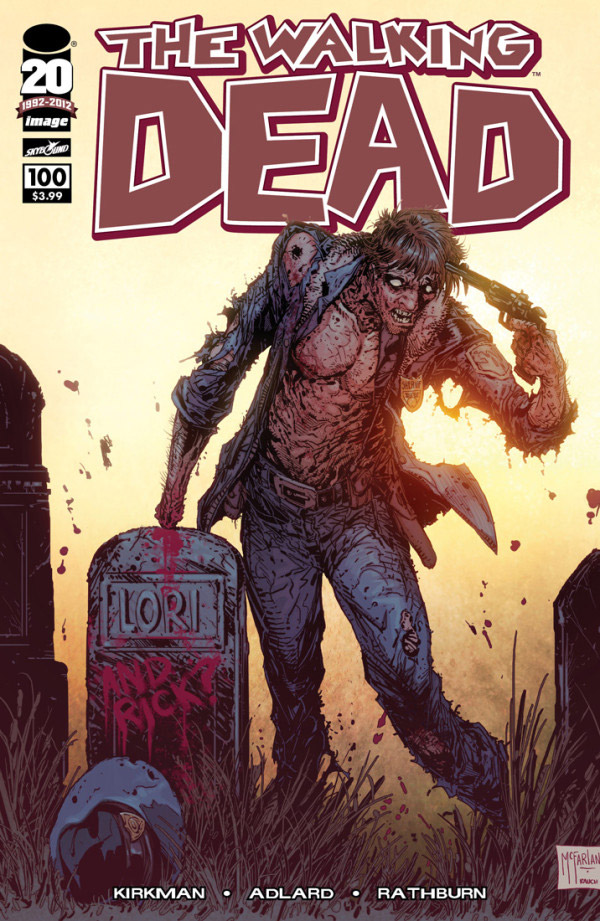 To have your tattoo featured on our site, simply upload a photo to Twitter with the hashtag #TWDTattooTuesday and you may be featured on the next Tattoo Tuesday! If you don't use Twitter, feel free to send us a message on Facebook instead!