Today's featured tattoo was submitted by Twitter user @jb4d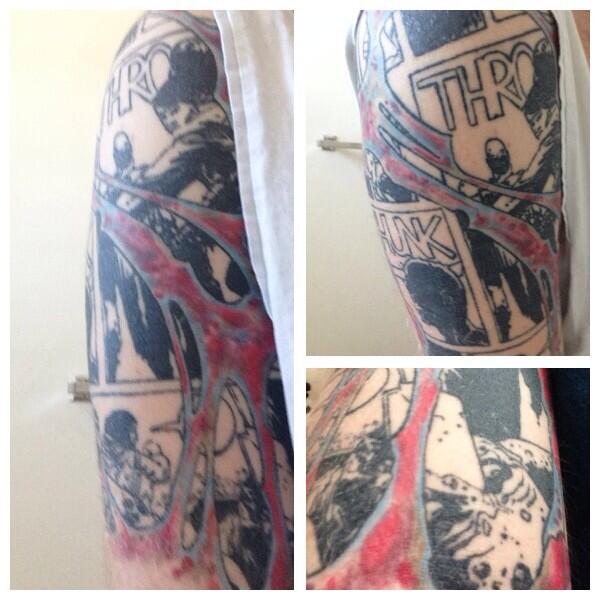 Such a cool and creative way to pay homage to the comics! The red blood ripping and tearing across the panels is a unique design we've never seen before, and it looks both gruesome and badass. The detail in the design is impressive too. It really feels like it came straight off the page!
To have your tattoo featured on our site, upload a photo to Twitter with the hashtag #TWDTattooTuesday and you may be featured on the next Tattoo Tuesday! If you don't use Twitter, feel free to send us a message on Facebook instead!