Today's featured tattoo was submitted by Twitter user @ffcomics_ChrisF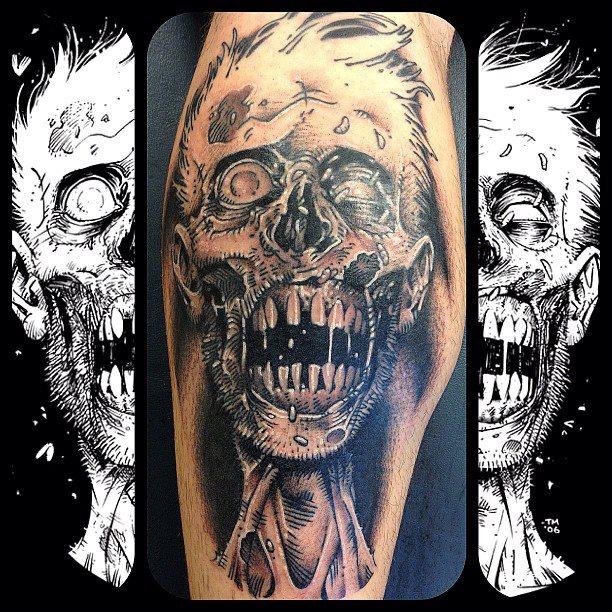 The attention to detail is amazing, maggots and all. The subtle coloring of Chris's tattoo, which is just perfect, really brings the black and white zombie to life (or to death?). Plus, the black shading added behind the head and neck is pretty cool. It really makes the zombie pop!
Absolutely gruesome. We love it!
To have your tattoo featured on our site, simple upload a photo to Twitter with the hashtag #TWDTattooTuesday and you may be featured on the next Tattoo Tuesday! If you don't use Twitter, feel free to send us a message on Facebook instead!