Today's featured tattoo is from Instagram user @shinjji!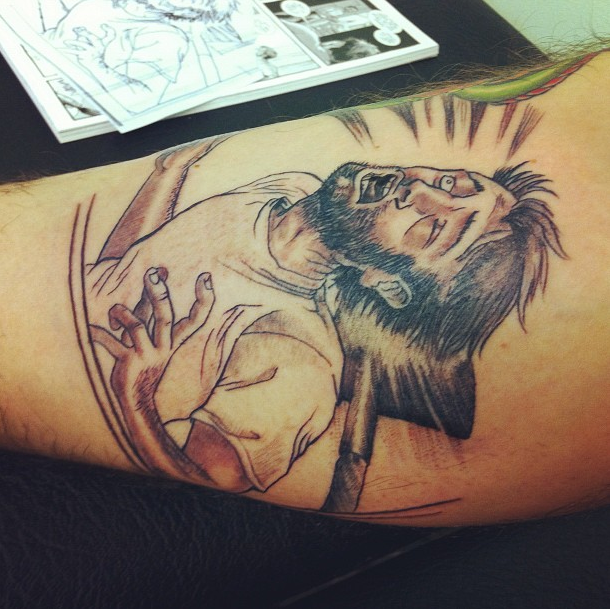 This tattoo is from The Walking Dead issue #1, and we love it because it shows Rick Grimes, fearless leader, in what might possibly be his most awkward moment in the entire series. In case you didn't know, Morgan's son, Duane, just hit Rick thinking he was a zombie (how embarrassing). The detail on his face is amazing, and the shading around the impact really gives emphasis to the blow!
If you want to see your tattoo featured next Tuesday, simply upload a photo to Twitter with the hashtag #TWDTattooTuesday and you may be featured on the next Tattoo Tuesday! If you don't use Twitter, feel free to send us a message on Facebook instead!